Following the bombshell announcements Monday that special counsel Robert Mueller had nabbed two indictments and a guilty plea from former Trump campaign officials as part of his investigation into Russian election meddling, the president and his surrogates sought to play down the charges.
But things are far from over for the administration. The guilty plea of George Papadopoulos, a former campaign foreign policy adviser to Trump, sets up serious questions for the president's family, his top deputies like Attorney General Jeff Sessions, and even the president himself.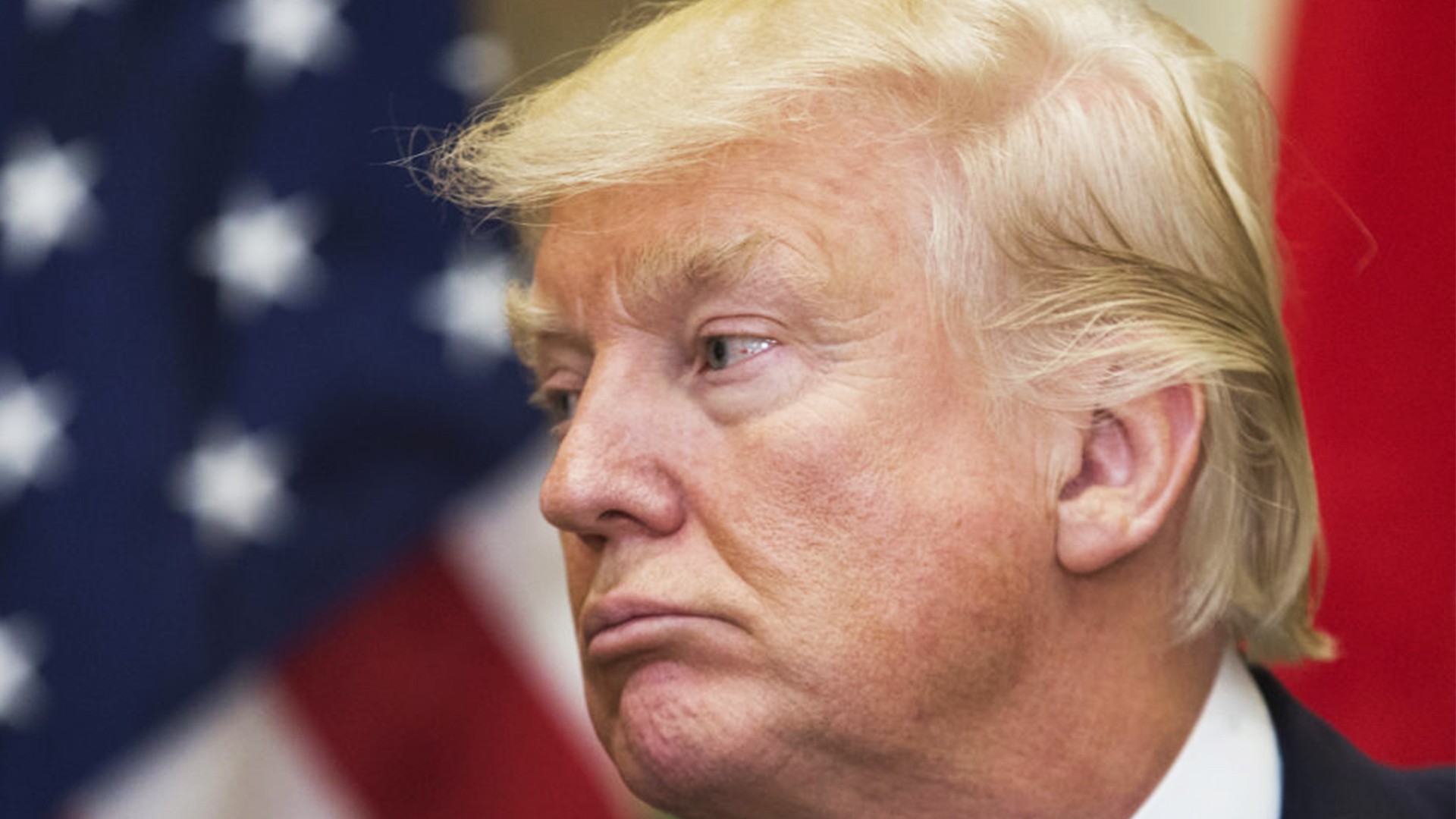 Here are the six worst revelations for Trump:
A new, way worse timeline
Papadopoulos' plea suggests the Trump campaign knew about the Russian government's effort even earlier than has been previously understood, as Just Security explains.
The plea describes how he began corresponding with an overseas professor in March who promised dirt from the Kremlin on Hillary Clinton, including "thousands" of Clinton's emails.
"In truth and in fact… Papadopoulos understood the Professor to have substantial connections to high-level Russian government officials and that the Professor spoke with some of those officials in Moscow before telling defendant Papadopoulos about the 'dirt.'"
The plea also describes how Papadopoulos kept at least two "high level campaign officials" abreast of his efforts.
This suggests senior Trump campaign knew about the DNC hacking long before the public found out that June, and were aware of a high-level effort from Russia to boost its campaign before Paul Manafort, Donald Trump Jr., and presidential advisor Jared Kushner met with a Kremlin-connected lawyer in June in Trump Tower to discuss dirt on Hillary Clinton.
It's especially bad for Trump and Jeff Sessions
On March 31, Papadopoulos briefed a national security campaign session that included the President Trump and Jeff Sessions about his work. According to the plea, Papadopoulos, "introduced himself to the group, he stated, in sum and substance, that he had connections that could help arrange a meeting between then-candidate Trump and President Putin."
Here's a picture of the meeting Trump tweeted shortly after. Papadopoulos is four seats from the left of Trump.
Sessions and Trump have both categorically denied knowledge of any collusion between the campaign and Russia.
The photo, mixed with new info from the plea, is particularly suspect for Sessions, who denied knowing about contact between the campaign and Russia under oath in Senate testimony, as The Intercept pointed out.
Mueller's got the (email) receipts
Beyond just the probability that Trump, Sessions, and Manafort knew about the Russian outreach Papadopoulos was engaging in, the plea also suggests Mueller's got even more dirt on senior campaign staff.
The plea refers to emails sent by:
A "campaign supervisor"
"Another high-ranking" campaign official
That means, as Just Security notes, that Mueller probably has these emails and their responses, which puts at least two more Trump campaign officials in the firing line.
Though the court filings don't name names, the Washington Post identified the campaign officials. The "campaign supervisor" was Sam Clovis, Trump's national campaign co-chairman, his attorney confirmed.
The other "high-ranking" campaign official, was one-time campaign manager Corey Lewandowski, according to people with knowledge of emails turned over to Congress for its Russia investigations.
They show approval of his Russia plans
After Papadopoulos met with the professor in London in March, one of his supervisors in the Trump campaign congratulated him on efforts to seek a meeting between Trump's campaign and the Kremlin.
The campaign official, according to the plea, said he'd "'work it through the campaign,' but that no commitments should be made at that point. The campaign supervisor added: "Great work."
In an undated footnote, an official told another campaign official about trying to set up a trip, saying, "Let[']s discuss. We need someone to communicate that DT is not doing these trips. It should be someone low level in the campaign so as not to send any signal."
That May, Carter Page, another former campaign official, visited Russia, and Politico reported the campaign knew about it in advance.
Later on, in August, the campaign supervisor told Papadopoulos, "I would encourage you" and another foreign policy advisor to the campaign to "make the trip, if it is feasible."
It's probably worse than we know
FBI agents arrested Papadopoulos, ultimately not for any of sketchy dealings with Russia, but for lying to FBI agents about them. Since then, between July 27 and October 30, he accepted a guilty plea deal and "met with the Government on numerous occasions to provide information and answer questions."
This means there's probably a lot more in store for the Trump administration we don't even know about yet.
Some clues appear in a document that Mueller's team filed alongside the plea, which explained why they sought to keep it sealed for the alst month.
As Buzzfeed's Zoe Tillman explained:
That suggests Papadopoulos' connections to other, higher-level campaign officials are still in play. Some, like legal analyst and writer Jeffrey Toobin, have speculated that it could even have meant that Papadopoulos wore a wire in conversations with those connected to the investigation once he agreed to cooperate
And, because he took a plea deal, Mueller might know about some even worse offense Papadopoulos committed, which he didn't prosecute to secure Papadopoulus' cooperation.
As Lawfare explains:
"We can assume that Mueller had the goods on Papadopoulos beyond lying to the Bureau in some manner. The lying, after all, is merely the charge he pleaded to in the context of a plea deal in which prosecutors have cut him a break."
So, all in all, looks like this case isn't going anywhere any time soon.