Getty Images
Upset that some of the players refused to attend, Donald Trump Monday canceled a White House party for the Philadelphia Eagles Super Bowl champs — a move that prompted Philly's mayor to label the president a "fragile egomaniac."
The cancellation of the party, which was scheduled for Tuesday, is the latest act in Trump's escalating row with U.S. athletes over protests surrounding the national anthem.
Trump said the team was "unable to come to the White House" because "they disagree with their President because he insists that they proudly stand for the National Anthem, hand on heart, in honor of the great men and women of our military and the people of our country."
Many of the Eagles players had publicly stated their objection to Trump over his criticism of players who protest during the national anthem. However, AP reported that no Eagles player ever knelt during the anthem at any 2017 games.
NFL Network reported Monday as few as 10 of the squad were planning to go to the White House
So Trump canceled, but he said the 1,000 invited fans could still come to an alternative event held to "honor our great country, pay tribute to the heroes who fight to protect it, and loudly and proudly play the National Anthem."
The backlash against Trump's decision was swift and brutal.
"Disinviting them from the White House only proves that our President is not a true patriot, but a fragile egomaniac obsessed with crowd size and afraid of the embarrassment of throwing a party [that] no one wants to attend," Philadelphia Mayor Jim Kenney said in a statement blasting Trump.
Former Eagles receiver Torrey Smith said Trump's statement was "riddled with lies" and that "no one refused to go simply because Trump 'insists' folks stand for the anthem."
The NFL last week introduced a rule that requires all players on the field to stand for the national anthem, a move Trump lauded, adding that any athlete who refuses to stand for the anthem "shouldn't be in the country."
The movement began with former San Francisco 49er Colin Kaepernick two year ago as a protest against police brutality; since then numerous athletes have knelt during the national anthem to highlight racial inequality.
Three of the Eagles' winning squad — Malcolm Jenkins, Chris Long and Torrey Smith — had publicly backed Kaepernick.
Last year Trump uninvited the Golden State Warriors NBA team from a similar White House event after their star player Steph Curry said he might not go.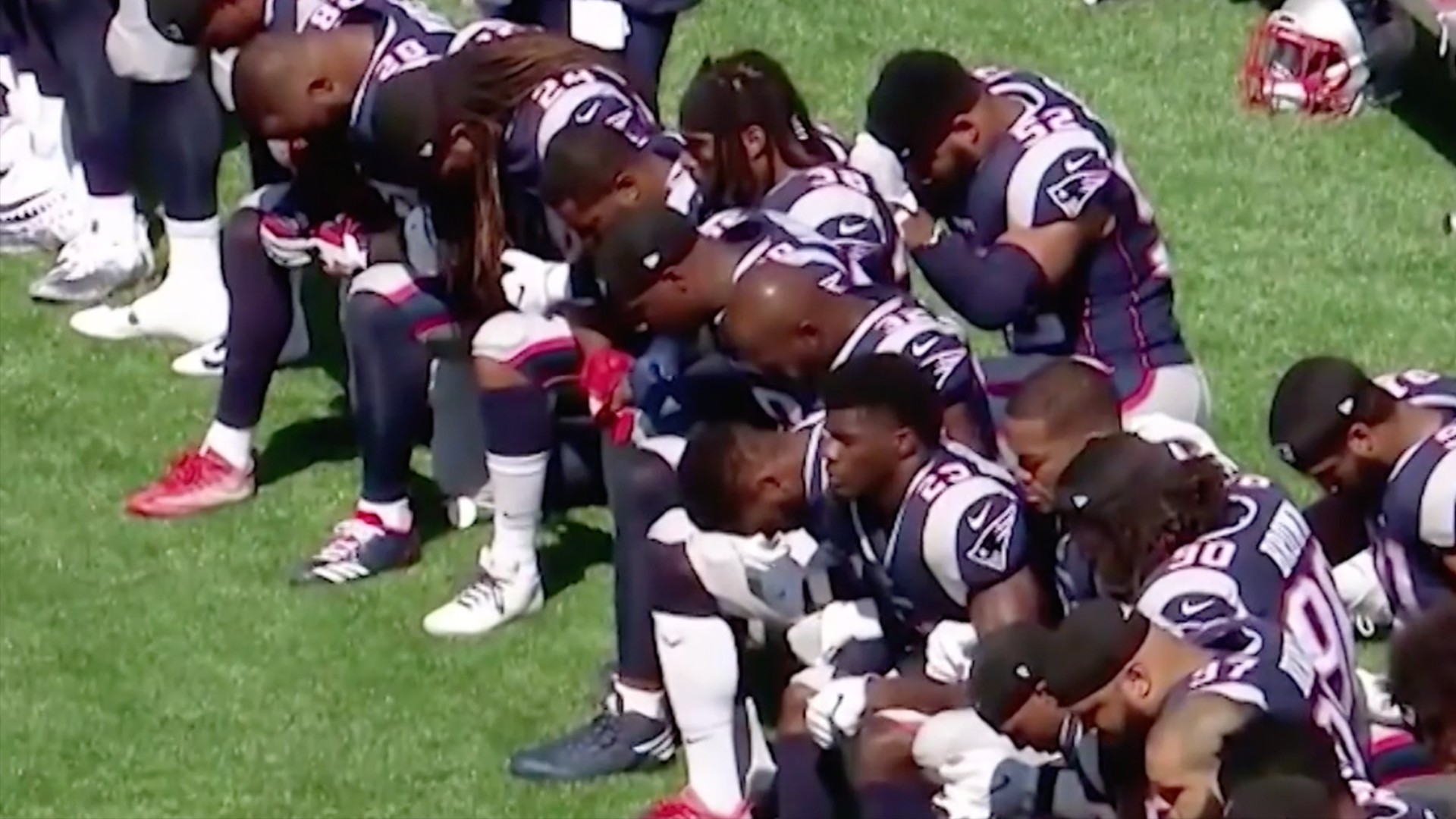 Cover image: Donald Trump speaks to the press outside the Oval Office of the White House on June 1, 2018 in Washington, DC. (Olivier Douliery-Pool/Getty Images)