The only way a music scene flourishes is because individuals within it are relentless in their pride. For downtown Toronto, one of those cornerstone groups is Prime Boys. The crew is made up of Jimmy Prime, Donnie, and Jay Whiss. While many link them to Drake through Jimmy's coining of the term "the 6" they are foundational to the aesthetic and sound of the Esplanade area, Toronto's central waterfront district popular with tourists. "We grew up where people come to vacation in Toronto," says Jay Whiss. "We're trying to tell stories they don't know about." Prime Boys' stories tend to focus on positivity and growth, rather than hip-hop's obsession with hostility. "That's a core value," Jimmy says. He adds he surrounds himself with like-minded community builders: "I make sure everything around me is thorough. Everyone you see around me are people I want to have around me, you know?"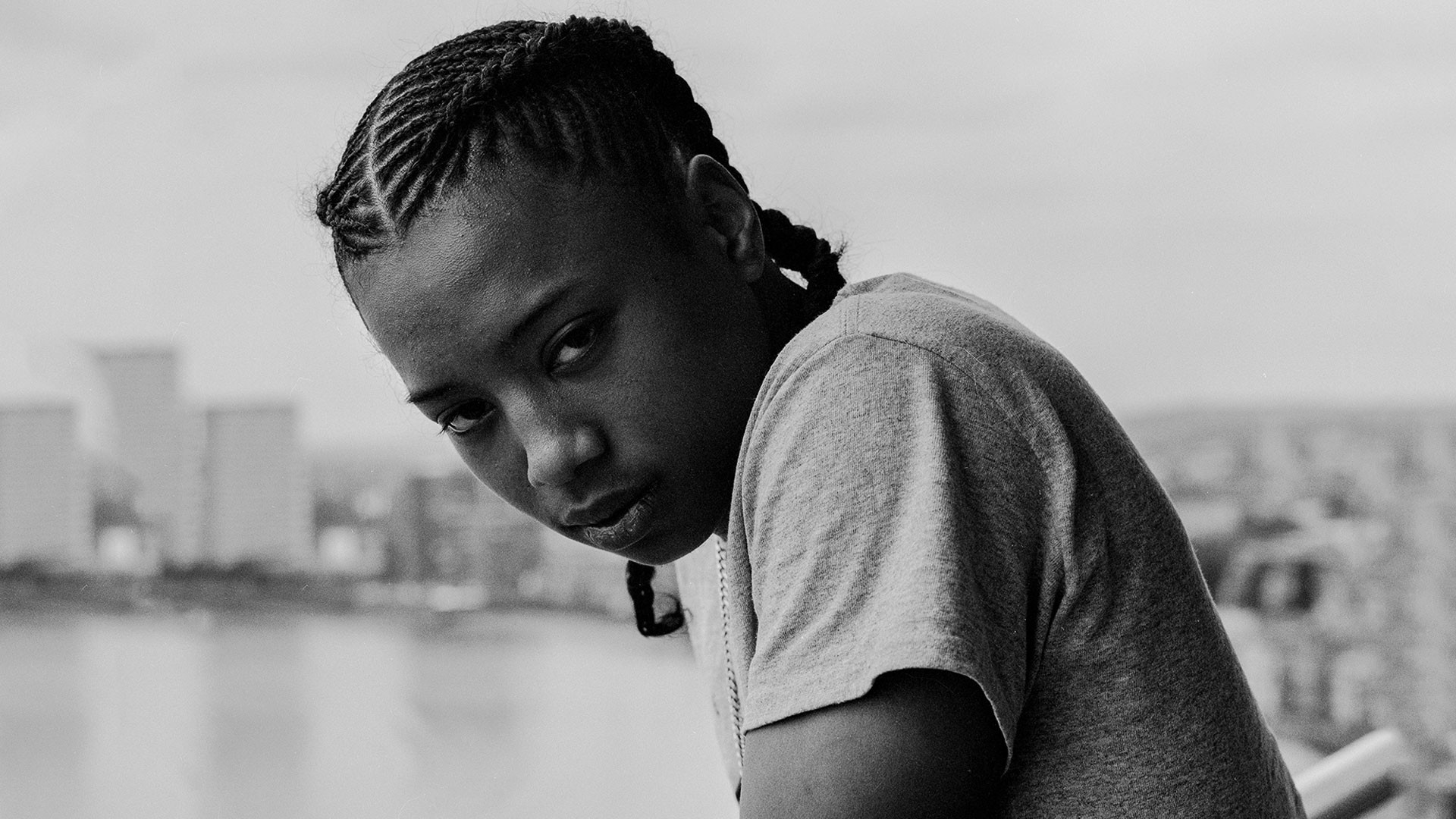 Jay echoed his sentiments, talking about how the childhood friends naturally formed into Prime Boys, each member with a distinct brand. "We grew up together, right? It's deeper than music. It just works. Jimmy has his angle, Donnie has his angle, and I have mine. It meshes and no one is stepping on each other's toes." Jay's focus has always been on getting paid, and every move he makes with Prime Boys stems from wanting to provide for himself. "I was always the kid with money," he says, "I started working when I was literally 11-years-old. I had money. I couldn't rely on my mom or dad to get me clothes or nothing like that. I wasn't focused on school; I was just working." That hunger never went away.
Prime Boys latest release, "Front Page," is an energetic, cocky banger produced by Murda Beatz, a longtime and highly desirable producer and collaborator. The song portrays a life of gold chains, new cars, and beautiful women, and makes it clear the trio's rise has been calculated. As Jimmy says, he is conscious of their public image. "Whatever you see me doing, I believe. From the music to way I dress. We're very unique. Me personally, I have a style guy that I go to. We throw ideas around and find out what's fashionable and coming up."
His last project, the Bleeding Bull EP, employed auto-tune with kalimbas, sweeping piano soundscapes, and numerous anime effects mixed in. It's an emotional, personal piece, a side Jimmy isn't shy about. "I don't know why they pulled me over/ I think they hate me 'cause the color of my skin," he laments on the slow jam "Moscow Mule." That said, when it comes to representing Toronto, he doesn't hold back his ego. He said about his place in Toronto's rap scene: "It's set in stone that we're going to be there on some hot, flyboy shit for the city. We stay true to that. We're never going to throw some shit out that's whack. We have certain standards." Jay Whiss says the Prime goal is to make music that matters to those around him and Toronto. "Me, I look at myself. It's not about what will work right now [as a trend, musically.] I want my real story to be told. I'm stubborn person too. It's not about making it necessarily, but putting my best foot forward."
Jimmy and Jay hinted at an upcoming Prime Boys album, which is yet to be named. What we can expect is the Prime Boys' insistence to put Toronto first. "Our story is Toronto-based," Jay says, "Some people who rep the city don't really know. We're from the core. We tell the tales of downtown." "There's so much going on," Jimmy added, "Toronto is bubbling over. Everyone is doing something. Everyone, I know making music is making noise."
Devin Pacholik is trying to keep it Prime. Follow him on Twitter.