After a long wait, New Zealand finally got its new government last night.
Following weeks of coalition negotiations, the Prime Minister-elect is 37-year-old Jacinda Ardern, the country's youngest leader since 1856. Ardern took leadership of the Labour party just seven weeks out from the election, and dramatically increased the party's share of the vote in a wave of popularity that the press dubbed "Jacindamania".
Immediately after the election, it seemed like that wave might not be enough to carry Labour to victory: the final count took a Labour-Greens coalition to 54 seats, compared to National's 56. Both parties needed nationalist party New Zealand First to form a coalition, and last night leader Winston Peters announced his pick.
For the first time in almost a decade, it's a left-leaning coalition, with Labour, Greens and NZ First uniting to form the majority. The coalition will be Labour-NZF, with Greens supporting on a confidence-supply basis. The Greens will hold ministerial positions for the first time ever. Peters has been offered deputy Prime Minister. Exactly what that could mean in terms of policy isn't yet clear: we haven't heard what policy concessions were made in the negotiations, and Ardern has said there won't be any full policy or cabinet details until next week.
But we do have some idea of what to expect. Before the election, Labour laid out its plan for its first 100 days in government, with the top priorities being housing, education and support for families. Queen-maker Peters has also given a sense of what's ahead, in his speech announcing the country's new leaders. In terms of what we're getting broader-brush, the crux of Winston's speech seemed to sit right here:
"Far too many New Zealanders have come to view today's capitalism, not as their friend, but as their foe. And they are not all wrong," he said.
"That is why we believe that capitalism must regain its responsible—its human face. That perception has influenced our negotiations."
Peters also cited concerns with home ownership, house prices, and a slowing economy.
"Far too many New Zealanders were going without," he said.
---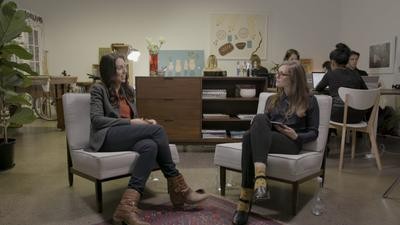 ---
Poverty and Families
Peters' speech indicates New Zealand First may support Labour on progressive social policy, including increased financial support for children, students, and families. Key to Labour's first 100 days of policy are bringing in a child poverty reduction target, and launching their families package, which included the Winter Fuel Payment, Best Start and increases to Paid Parental Leave, to take effect from July next year. They've also committed to setting up an inquiry into the state of New Zealand's mental health system, and raising minimum wage to $16.50 an hour. In a document released this morning, the Greens said they'd secured commitments in the negotiations to overhaul the welfare system, and provide free counselling for under-25s.
Students
If Labour's able to push it through, their 100–day plan also brings good news for students. The party has committed to making the first year of tertiary education free, and and increase student allowances and living cost loans by $50 a week.
Immigration
The other obvious point of alignment for NZF and Labour is their stance on immigration. Peters has long run on an anti-immigration platform, with a particular focus on restricting immigration from Asia. His rhetoric has frequently veered into racially-charged territory: over the past decade he's described Asian immigration as "imported criminal activity", and dubbed New Zealand the "last Asian colony". While less extreme on rhetoric, Labour has—unusually for a party on the left—run this year on a platform of restricting immigration, whereas National opted to remain with the status quo. From the decision–night speeches it looks like immigration restrictions will be in line with Labour's goals of cutting up to 30,000 immigrants a year, as opposed to NZ First's more extreme restrictions of slashing more than 70,000.
Housing
Also key on the new government's agenda is housing. Labour and the Greens have committed to building 100,000 affordable homes over the next 10 years as part of the Kiwibuild programme, with 50 percent in Auckland. While Ardern had initially introduced the possibility of a capital gains tax, to be assessed by a proposed tax working group, she retracted the move after coming under repeated attack for vague tax policy. The new government will also be moving quickly to ban foreign buyers from purchasing homes or farms.
Cannabis
On the issue of decriminalisation of cannabis use, the pathway forward isn't totally clear. Ardern has said she's in favour of decriminalising medical marijuana, but the issue would be put to conscience vote. She's been vague on the issue of decriminalising recreational use, and the Labour party has previously said decriminalising isn't on the immediate agenda. The Greens are one of the few parties with a defined policy on both recreational and medicinal use: they would introduce a legal age for personal use, work to develop a legal market, and remove penalties for anyone with a terminal or chronic illness to grow and use cannabis with support from a medical professional. Peters has backed the idea of a referendum on decriminalising cannabis. UPDATE: this morning, the Greens announced some policy gains of their own, including a referendum on legalising the personal use of cannabis by 2020, and increased funding for drug and alcohol addiction services.
Abortion
Also possibly back on the policy table under the next government is New Zealand's abortion law. Abortion is currently criminalised, with exemptions granted by doctors on the grounds that carrying the pregnancy would cause significant damage to the woman's mental or physical health. Abortion in New Zealand is a conscience vote, so it's not decided along party lines—but the Greens and Ardern have both committed to taking abortion out of the Crimes Act. Peters' position on this isn't totally clear: he has previously in an interview: "Our position is they should be safe, they should be legal and they should be rare."
Māori Seats
Answering questions immediately post-press conference, Winston Peters has said the Māori seats are safe. Keeping the Māori seats, which ensure a degree of representation for tangata whenua in parliament, was one thing Labour didn't budge on for the entirety of the campaign period. Peters had pushed for a referendum on the seats, but for now it looks like Labour's taking this one.
Follow Tess on Twitter - @tessarini