This story appears in VICE magazine and Noisey's 2017 Music Issue. Click HERE to subscribe to VICE magazine.
Imagine being so utterly offended by a rock group that you carve out time to draft a two-page letter to a US senator and the director of the FBI, enclose a copy of the LP, and request that they undertake a national effort to ban the band's music in the United States. Seems un-American, right?
Yet, that's exactly what happened in 1969, when an employee of Charlotte, North Carolina–based Jefferson Standard Broadcasting Company, which operated radio and television stations, listened to an album by the New York City band the Fugs. What's worse is that then FBI director, J. Edgar Hoover, took the request seriously.
I hadn't intended to write about the Fugs, a politically charged underground rock group resembling a 60s version of the Dead Kennedys, whose songs include "Kill for Peace," "Coca Cola Douche," and the timeless ode to America's clandestine spies, "CIA Man," which features the lyrics: "Who can kill a general in his bed? / Overthrow dictators if they're Red? / Fucking-a man! / Fucking-A! C-I-A! / CIA Man!"
I'd planned to write about the Doors, the legendary band formed by the Adonis-like poet Jim Morrison and keyboardist Ray Manzarek in Venice, California. While thumbing through hundreds of pages of FBI files on pop-music singers and rock groups, I found a file on the band, and, as this year marks the 50th anniversary of the Doors' self-titled debut album, I thought it would be a good time to check out why they attracted the attention of the FBI. But inside their file were these letters about the Fugs.
1. It's "the filthiest and most vulgar thing the human mind could possibly conceive," the employee wrote in a March 19, 1969, letter to North Carolina senator Sam Ervin, describing the Fugs' music. "I don't know what, if anything, can be done to stop the distribution of such trash, but I believe something has to be done. I realize that we cannot—and should not—try to legislate morality, but surely we can, and should, try to stop dissemination of such excretory matter as this."
2. The reason for the Fugs' inclusion in the Doors' file seems to be a letter sent to the broadcast company employee about record-industry "pornography," including a performance by the Doors, and the cover of a John Lennon and Yoko Ono album. This letter's author's name is redacted.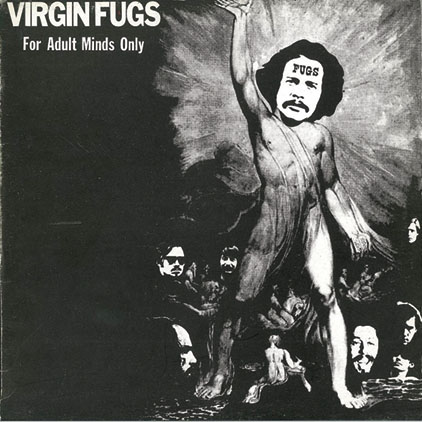 "You might want to listen to a few cuts, without any ladies within earshot… Cut 3, Side 1 describes the use of saran wrap as an emergency contraceptive in the back seat of a car. (This is a well-known substitute for rubber condroms [sic] among young teenagers at our local schools as well as PS 152 in the Bronx.) Side B has a satirical piece on the 'fucking CIA man'. Cut 2 on that side describes the use of the Coca Cola as a douche, pointing out that it provides a good taste as well as protection," that letter's author wrote.
That letter appears to have included press clippings about Jim Morrison's arrest in Miami for allegedly having exposed himself to a crowd during a concert.
3. A copy of that letter and the employee's, along with the Fugs' album, Virgin Fugs, were sent to Hoover. The identity of the broadcast company employee was redacted from the FBI files on privacy grounds, probably indicating that the individual was still alive when the files were declassified and publicly released in 2010. Another page in the cache indicates that the employee was no stranger to the FBI (see document four). The person was on the FBI's so-called Special Correspondents List, which was Hoover's list of people who could be counted on to provide the bureau with useful information or friendly coverage.
"The thought occurred to me that you might want to discuss this with the Attorney General and that—hopefully—the two of you would be able to do something," said the broadcast employee's letter that was forwarded to Hoover. "Certainly, the great majority of decent Americans will applaud any efforts to make record racks and newsstands refrain from peddling such filth."
The broadcast employee had another outrageous suggestion. He had included a postscript to his letter and proposed that perhaps Senator Ervin and Republican senator Everett Dirksen brief President Lyndon B. Johnson on the Fugs' music: "Perhaps sitting down with him privately and playing it for him. Since he will have the opportunity to name a new Supreme Court Chief Justice in June, I'm confident he'll be interested—particularly in view of some of the current Court's rulings on pornography."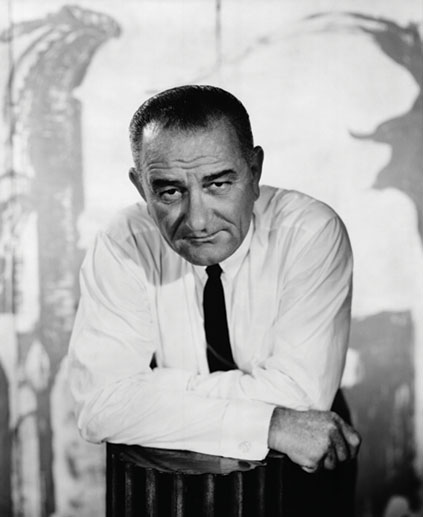 There's no evidence in the files that Ervin ever met with Johnson or Dirksen about the Fugs. But Hoover did respond to the Jefferson Standard Broadcasting Company employee on March 26, 1969. He said he shared the employee's "concern regarding this type of recording," which he said in a memo contained "filthy, repulsive language."
4. Hoover's memo indicates that the US government considered legal action after the Fugs first album was released, but the assistant US attorney for the Southern District of New York, Stephen Kaufman, "advised that after listening to the record he did not feel it would be a good vehicle for prosecution under the Interstate Transportation of Obscene Matters Statute and he therefore declined prosecution."
The files on the Fugs are chilling when you consider the lengths to which the government went to stifle free speech. Hoover agreed that their music was offensive and warranted investigation. He sent a copy of the album to the FBI's "General Investigative Division for further review and any additional action deemed appropriate," according to a memo he wrote.
The Fugs went on to record several more records before calling it quits. Although they never achieved mainstream success, they inspired a spate of punk rock bands that followed in their footsteps.
Jason Leopold is an investigative reporter at BuzzFeed News. Follow him on Twitter.