With its lashing 155 mph winds and pummeling rain, Hurricane Maria shut down the power grid for the entire island of Puerto Rico when it hit Wednesday. Residents are operating in the dark, and it's not going to be back to normal any time soon: Officials are saying the power cuts will last four to six months.
The strongest storm to hit the U.S. territory in 85 years, Hurricane Maria destroyed thousands of homes, killing one person. The island is now under flood watch and expects 20 to 30 inches of rain through Saturday.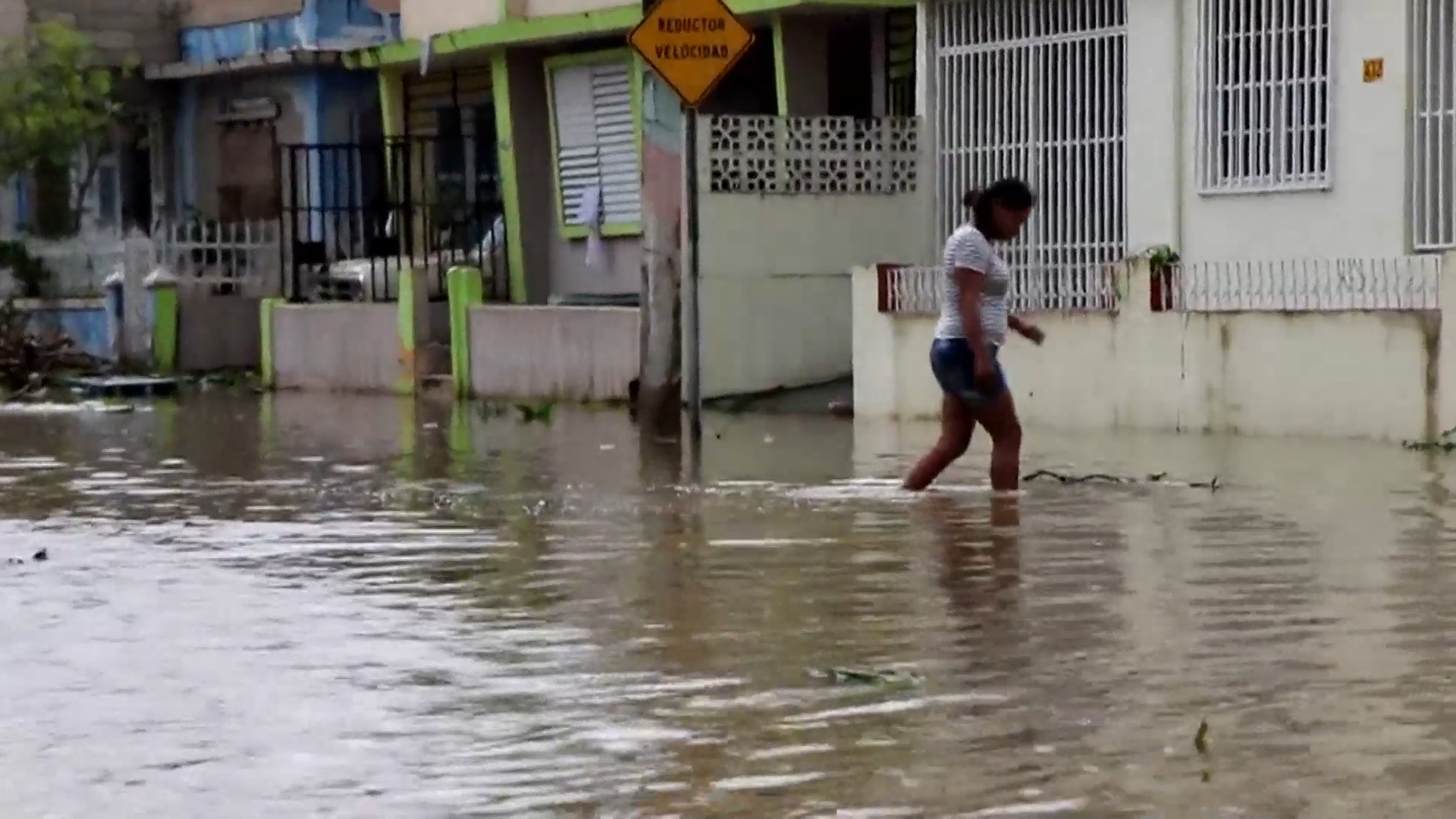 The island was still reeling from Hurricane Irma, which had already left more than 1 million people without power over a week ago. An island of 3.5 million people, Puerto Rico has been struggling for some time with debt of about $73 billion, making recovery an uphill battle.
The islands of Dominica, Guadeloupe, and La Desirade were also devastated by Maria.
Now a Category 3 storm, Maria reached the Dominican Republic Thursday. The storm is set to hit the Bahamas and Turks and Caicos Friday.