On April 27, 2019 the L train in New York City will shut down for 15 months between Manhattan and Brooklyn to repair damage caused during Hurricane Sandy. Leading up to the closure, VICE will be providing relevant updates and proposals, as well as profiles of community members and businesses along the affected route in a series we're calling Tunnel Vision. Read more about the project here.
New York City has a love-hate relationship with for-hire vehicles. It is both North America's largest market for these companies and also the first city in America to effectively regulate them, with a cap starting next year on the number of new licenses that can be doled out to drivers, and other mechanisms to control where they can operate. As these companies hit record-high levels of ridership, debates over how much that's contributing to the city's godawful congestion continue to break out. The latest regulation is a new "congestion surcharge" that will start this January for any Uber, Lyft, Via, or other shared ride—yellow cabs included—that makes its way below 96th Street in Manhattan. (That congestion pricing plan was just postponed by a judge in response to a lawsuit by cabbies.)
The L train shutdown has only exacerbated these concerns. Scenes of black car hordes taking over north Brooklyn and Manhattan come April is a common fear; a broad majority of the transit advocates and residents VICE has spoken with for this project voiced worry that the residents who can afford it will simply hop into for-hire vehicles each day, thus plugging up what will desperately need to be seamless thoroughfares. In response to that criticism, the companies are devising plans to prepare for—and hopefully offset—what many consider to be a rapidly approaching transit crisis.
Let's start with Uber. While by far the biggest for-hire vehicle company in New York—on last check, the company saw an astonishing 10 million rides a month in the five boroughs—Uber has actually been tight-lipped about its plans for the L train shutdown. "Uber is eager to work with city leaders to make sure that riders know that getting into a single occupancy vehicle is not the solution," an Uber spokesperson said in a statement to VICE. "Rather, we want to help educate riders about the best public transit options and encouraging people to share their rides."
That has been the PR stance of late for the world's ridesharing giant—it doesn't want to be the bane of public transit, but rather a friend who is just lending a helping hand. Uber has donated heavily to a campaign for congestion pricing, which would charge any vehicle entering into Manhattan during rush hour in order to raise revenues for the beleaguered subways. It is part of the push in next year's legislative session for Albany to finally pass such a plan, which seems likelier with each passing day. (Governor Andrew Cuomo once again backed the proposal earlier this week, as did an influential task force.)
When it comes to the shutdown, an spokesperson for Uber says that the company will announce more details in the coming months. In the past, company officials have floated an initiative called "Commuting Together," which would allow users to essentially match rides that are going in the same direction. This would come in handy for commuters looking to cross the Williamsburg Bridge, a crucial overpass that will be closed to all vehicles with fewer than three people in them, at least during rush hours. (Uber has argued that the city will need to ease regulation on ground transport for "Commuting Together" to work.)
As for Uber's biggest competitor, a spokesperson for Lyft referred me to a flashy shutdown-specific spread online, which cleverly removed the L's from the phrase "Lyft plan." In it, the company says that like Uber, it will link up rides with concurrent routes. The company is also looking to establish pickup spots where drivers would be able to more easily snag three or more riders to make it over the bridge (a system that sounds a bit like a bus), as well as "transit integration and support" to better align the company with the numerous alternatives available. Lyft is also offering a plan under which riders could buy 30 rides over 30 days for $299. (Which is even more expensive than the luxury shuttle service known as "The New L.")
---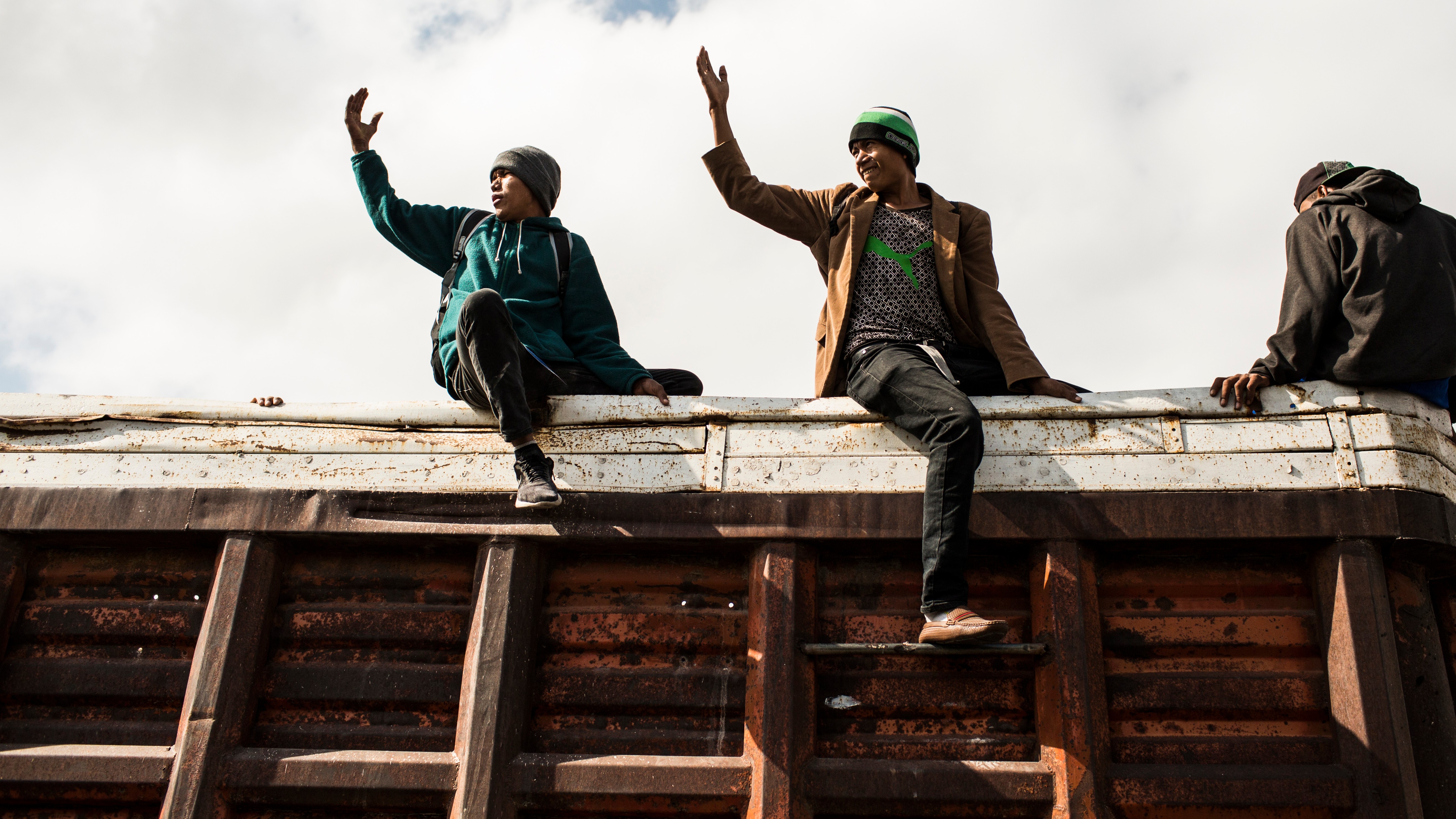 ---
Lyft also recently purchased Motivate, the company that operates Citi Bike, to the reported tune of $250 million, meaning Lyft now owns America's largest bike-share program, including physical docks across the city and a direct link to the city's Department of Transportation, which has projected that 2 to 3 percent of riders will hop onto two-wheelers for the 15-month shutdown.
Citi Bike will see more docks and a temporary expansion into Bushwick during the shutdown, and it has made the L train shutdown its raison d'être for a rollout of 1,000 of their popular pedal-assist bikes by April. Lyft inked the deal last month with an $100 million announcement that it would double the service area of Citi Bike over the next five years, and triple the number of bikes from 12,000 to 40,000.
Then there's Via, the smallest of the three major ridesharing apps and the one that emphasizes the "sharing" aspect of its service. In its recent "Year in Rearview," the company asserted that 95 percent of its rides were shared, compared to 20 percent for Uber and 35 percent for Lyft. (The Sprinter van is to Via what the black Toyota Camry is to Uber and Lyft.)
When the L train closed every weekend in October to prepare for the ultimate shutdown in 2019, Via offered what it called an "L Train ViaPass." For $19, riders could take four shared rides per day between Friday night and Monday morning in the areas affected by the shutdown; if someone used that pass to take seven rides on a weekend, a Via spokesperson said that amounted to a subway swipe cost of $2.75.
After seeing a 50 percent increase in rides to and from Williamsburg during the fall mini-shutdown, a spokesperson for Via said the ViaPass would be rolled out again once the Canarsie Tunnel goes offline, but instead run seven days a week. They also added that Via partnered with the DOT during Gridlock Alert days to get more people into shared rides. "We hope to support the MTA and the city in any way we can throughout these closures," the spokesperson added.
"Via's technology is designed to solve transportation problems exactly like this by automatically allocating supply to areas of higher demand, like we'll see once the closures take full effect," they continued. "Specifically for the L train shutdown, we plan to send high-capacity vehicles that seat six passengers to enable highly efficient pooled rides. It will naturally create a fully dynamic on-demand shuttle service to serve impacted commuters, without the need for a fixed route infrastructure."
What the streets will look like come April depends on how well the rest of the mitigation plan's many moving parts work—which, in turn, will determine what option the 275,000 daily riders stranded by the L train ultimately go with. In the end, it's a balancing act: If cogs get stuck, expect more people to shell out for shared or single rides, but those rides may keep the cogs stuck for even longer.
Sign up for our newsletter to get the best of VICE delivered to your inbox daily.
Follow John on Twitter.