En hollandsk kriger i Syrien. Han indgår ikke i historien. Foto: Israfil Yilmaz / Tumblr
Two women were stabbed to death in Turku on Friday, in what authorities say is the first terror attack to be carried out on Finnish soil. The victims, aged 66 and 31, died as eight others were wounded by an 18-year-old Moroccan suspect named as Abderrahman Mechkah, who witnesses say shouted "Allahu akbar" while chasing women during the stabbing spree, before he was shot in the thigh by police. Authorities would not confirm whether he shouted "Allahu Akbar", only saying they are treating the incident as a terror attack, and that women appeared to be the target.
Mechkah is believed to have come to Finland as an asylum seeker last year, and lived initially in a centre for minors, before moving to the main Pansion reception centre in the city. Four more Moroccan men were arrested in house searches around the suburbs of the city, and an international arrest warrant has been issued for a sixth suspect. Police investigations are ongoing, and Mechkah is due to appear in court today via video-link from hospital.
There is a sense of shock and disbelief that Islamist terror has seemingly reached the country named earlier this year as the safest in the world. But Finland has been successfully ignoring its Islamist problem for several years, and since 2013 ISIS have been calling for attacks against the country many of its top foreign fighters used to call home.
---
WATCH: ISIS Fighters Leave Behind Children No One Wants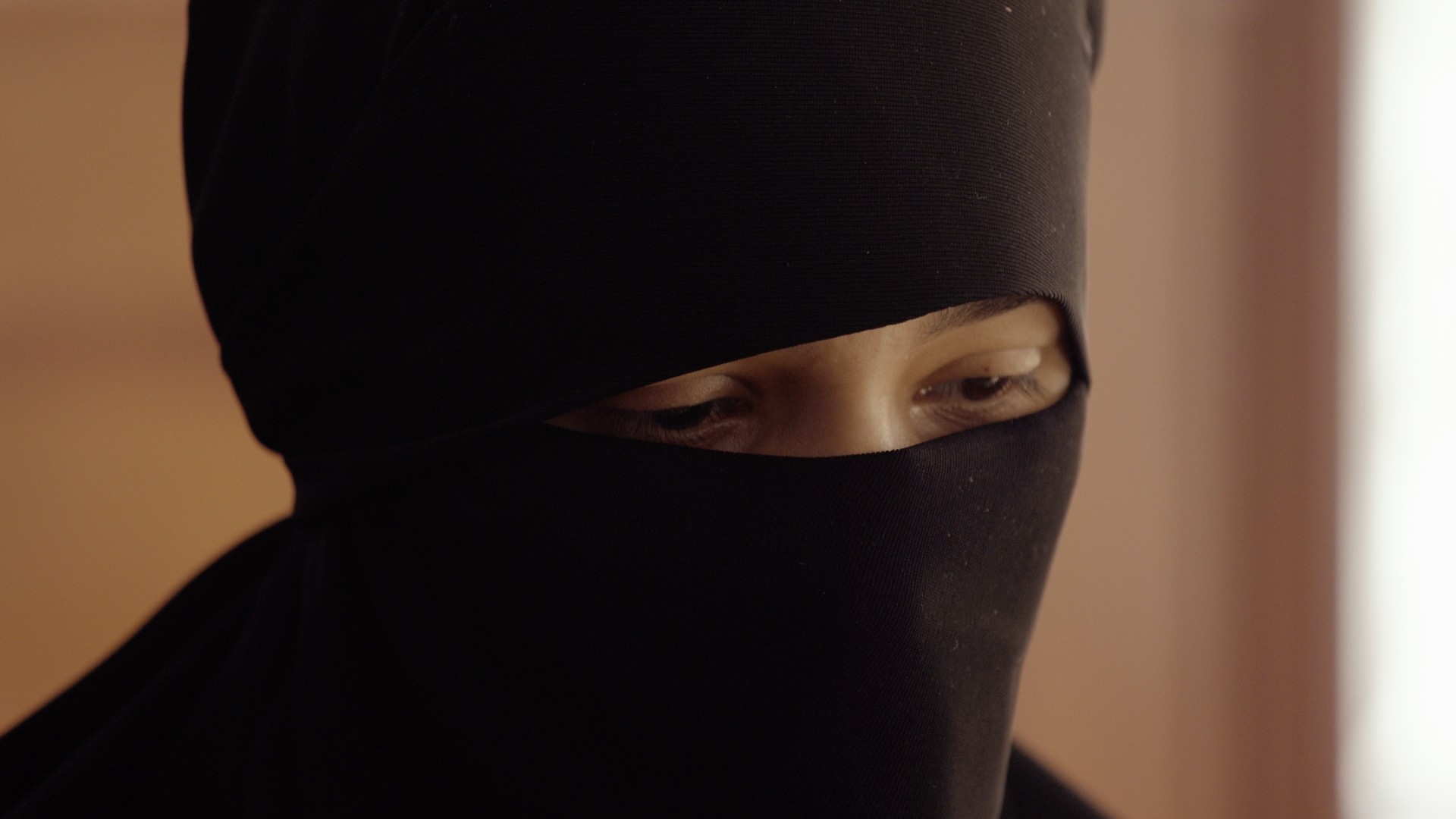 ---
The most recent major analysis of foreign fighters in Syria found this quiet corner of Europe has the highest percentage of Muslims per population joining ISIS in the world. The actual number of people, the Finnish intelligence agency SUPO insists, remains low and reflects the country's homogeny; around 80 adults and several dozen children. What's significant is the success these individuals have had within the organisation, and that the figure is more than one in 1,000; 0.166 percent of the entire population mobilised to join. If a similar percentage travelled from the UK, it would be almost 5,000 people, whereas the actual number of Brits involved is estimated to total 850.
As of this June, SUPO said they have been following 350 potential Islamists as "persons of interest", an increase of 80 percent since 2012. Early this year, Turku police received a tip that Mechkah "appeared… to have been radicalised", which they passed on to SUPO – but he was not among the 350 being actively tracked.
SUPO spokeswoman Verna Leinonen told me in June that it was important to stress that authorities were taking the threat of Islamist terror seriously, but demurred from supplying any examples of how. "Those who have went [to Syria] have 19 different ethnic backgrounds. There is nothing to tie them together and no single explanation as to why they go," Leinonen assured me.
Juha Saarinen, a terrorism researcher at King's College London, has been gathering information on the flow of fighters from his native country since 2013. He has found a number of distinctive groups within the data, with recent Muslim converts and Somali nationals or those from Somali communities very "overrepresented".
"Finland has not really had any background in jihadi activism; it's mainly evolved during the Syrian conflict and connected to the rise of ISIS," he explained. Using open source information Saarinen has painstakingly identified more than 25 Finns who travelled to fight.
"The jihadi scene in Finland has been growing for the past five years. More and more people are active in promoting the ideology and agenda of the various jihadi groups," said Saarinen. "Unfortunately, some of these individuals have come to Finland as refugees or asylum seekers in the past two to three years. This has affected our terrorism threat assessment, which has been elevated three times in three years."
English is taught from the age of seven in schools, which has led to various experts blaming the rise of ISIS on the many English propaganda channels online.
Abdullah Al-Finlandi converted to Islam from being a "100 percent Finnish staunch atheist" when he was 17, becoming an al-Qaeda supporter "within about six months" and first attempting to travel to Syria in 2013. "I was working for ISIS before it became mainstream, before the Caliphate," he told me, chuckling. "You know, lots of people only became interested in ISIS after they got a lot of land; some of us remember when they just had small tiny areas of the country. It's funny – I always tell people I was one the hipster ISIS guys."
Though initially a supporter of al-Qaeda affiliate in Syria, Jabhat al-Nusra, his rise through the channel ranks of ISIS was swift, and he eventually ran what was at one point their biggest English-language Twitter account – @Muhajid4Life – from his home in southern Finland.
Al-Finlandi still goes by the name he used while with ISIS, and his English accent makes him sound like he's from the Middle East, which he puts down to conversing in Arabic and English with his former friends. Throughout our interviews he breaks into Arabic frequently and uses the word "funny" to describe things that aren't.
"We don't really have any laws against terrorism in Finland, so I just called it free speech. I guess you could say I was smart," he boasts. "It's funny. I was in this process of planning for ISIS and helping others, but I wasn't breaking any laws, so I couldn't be prosecuted."
In December of last year, Finnish lawmakers passed their first law making it illegal to travel to take part in the Syrian war. No one has been prosecuted since the law has been passed, but as State Prosecutor Tom Laitinen told me, "The possibilities of prosecuting people are better now. We have the possibility."
The vast majority of those who travelled to fight for ISIS did so between 2013 and 2015, but there will be no retrospective prosecutions, Laitinen stresses, unless there is evidence that the individual actually made themselves guilty of a war crime or terrorism crime while there. On the rare occasions where there has been a law under which jihadi extremists could be prosecuted, Finland's courts have so far failed to deliver any plausible deterrent.
"I always tell people I was one the hipster ISIS guys."
The country's first terror trial, in 2013, found three men guilty for funding and recruiting for al-Shabaab. "They were found guilty and let off with time served [in pre-trial detention]," Saarinen explains.
Al-Finlandi, now in his early twenties and working in a supermarket, is philosophical about his time with ISIS. After converting, he found himself seeking the "purest form of Islam; it's called Salafism", he claims, "but I made the mistake of going down the jihadi route". He believes he was misguided by al-Qaeda's online propaganda efforts – including Inspire magazine – but admitted there was "always an offline element" to the friendships he formed and the networks he was part of.
"When they announced the Caliphate, we were ecstatic. Even in hindsight, I think that is the happiest I ever was," he said. "Of the people I knew personally, most of them are either dead or still in Syria. Several people told me I inspired them to go. It's funny. And some ended up dead, but that's life."
Many of his former associates, he says, purposefully waited until they finished Finland's compulsory military training as a means to prepare.
"Finnish fighters in ISIS do a lot better than fighters from other European countries because of the military service, which everyone has to do, unless they have a valid reason […] Some of those who had the training did it deliberately before they went, definitely. It's hard to know if they are still alive because of this training, as I left the group in 2015 – but I would say, in general, yes. It's an issue of combat experience, and what helps with survival and developing skills and judgment helps this."
Finland's first ISIS suicide bomber, Abu Hurairah Finlandi, was an NCO in the Finnish army, meaning he did a year's combat and military training, while another fighter – also a former friend of al-Finlandi – boasted he quit his training when he felt he'd had "enough", and went directly to Syria to join ISIS.
Finns have long been famed for their military prowess, and the basic training – according to Saarihen – consists of weapons handling, long-range shooting, sniping and "depending on your role, being a combat medic, where you you learn about small munitions tactics – how to handle explosives, how to use these skills to make bombs".
Finnish snipers in particular have long been renowned for their skills, and the country has the third highest rate of gun ownership in the world. The Finnish army helped to train the Peshmerga in its fight against ISIS.
"What I have discovered in my research is that there are a lot of Finnish males who have gone through military service and then joined," Saarinen said. "We are now in a situation where there are certain individuals who went through military training to gain certain skills sets that they could then use after they join a group operating in a conflict zone."
For Abdullah Al-Finlandi, who now calls himself a "real" Salafi, the end of his journey with ISIS – he says – came not from any engagement with SUPO or authorities, but when Twitter shut his account as he broke the first images of the murder and beheading of US journalist James Foley. "When ISIS started doing the journalist thing, at first I was fine with it because they justified it that they were killing spies […] It wasn't an issue for me at the time to see a beheading. In the early reporting I was actually cited as the source because I posted screengrabs of it. I had tens of thousands of followers. It's kind of surreal, because my account now has very few in comparison."
Al-Finlandi said he has spent the past year in what he describes as a period of personal self-reflection, as opposed to a formal de-radicalisation programme – despite the fact Finland has one programme run by an NGO called Radinet that began at the end of 2016. When asked back in June on how he would feel if some of the ISIS propaganda he spouted had a role in inspiring someone to carry out an attack, he finally became serious.
"I can't crucify myself and be like, 'Oh, this horrible thing I did in the past,' because I take full responsibility. At the end of the day, what I did at the time was what I did.
"If I'm completely honest, an attack, I think, is only a matter of when. It's not if. Finnish authorities are very lax and very relaxed. The authorities believe there is no real threat, and I do think they are very mistaken about this as they underestimate lone wolf attacks. It's something authorities should be very very worried about, because it's so easy really. It doesn't take a wide network of people.
"Authorities should be very, very, very mindful, because it doesn't take much. It takes a small snap, you know, and you can make a suicide vest. I hope it doesn't happen and it would be very unfortunate, but you know, we'll see."
Al-Finlandi's conversations with SUPO have reassured him that he will not face jail, because he hasn't broken any laws.
@LaraWhyte
More on VICE:
Why Jihadists Want to Kill
How a British University Student Became an ISIS Matchmaker
Destroying ISIS Won't Save Iraq
UPDATE 22/8/17: A sentence was added noting that authorities haven't confirmed whether or not the suspect shouted "Allahu Akbar".
UPDATE 25/8/17: A previous version of this article stated there are no de-radicalisation programmes in Finland. While there are no government-run programmes, there is one run by the NGO Radinet. The article has been updated to reflect that.