There are entire days where I forget I'm an amputee. Life's most innocuous activities are what usually jolt me back to reality: being pushed by harried commuters in the subway navigating gingerly through snow and ice, or walking—always fearful of developing an infection. Most recently, though, the most difficult reminders come from my limited ability to protest the way I'd like—the way everyone I love does.
When my wife and sister-in-law marched in Manhattan on January 21 to protest the Trump administration, I had no choice but to remain absent. Not because I don't take issue with Donald Trump's disturbing rise to power, but because my disability means that I can't stand or walk for long periods of time. Yes, I could help by making inspirational "You go, girls!" signs and cheering everyone on. But although those things are relevant to the cause, they leave me feeling like I've been relegated to the kids' protest table.
It's easy to feel isolated watching so many able-bodied marchers, but statistics tell me that I'm in good company. According to the CDC, one out of every five Americans has a disability. An estimated one in four Americans in their 20s will become disabled by retirement age due to diseases or other traumatic events. In other words, disability is an issue that affects a large population of people, not just the New York Times reporter Trump infamously mocked.
So how can disabled people with willing spirits but unwilling bodies join the marches and demonstrations that have blossomed across the country? Here is an (incomplete) list of alternative routes you can take:
A little over a year ago, disabled activist Alice Wong helped start a social media campaign called #CripTheVote. The project hosts monthly Twitter chats that encourage people to tell their stories by using the hashtag. Though the campaign was in response to the 2016 presidential election, #CripTheVote has expanded due to overwhelming responses from disabled people wanting to connect, mobilize, and share.
Wong, who served under Barack Obama as the presidential appointee to the National Council on Disability, talked with me via email about the power of social media to give a voice to a group that would otherwise be suppressed. "Visibility can mean many things, as does what it means to 'show up' and make yourself heard," she wrote. "I'm no less of an activist because I stay home and tweet. My visibility is as loud and real as anyone with a pink crocheted pussy hat."
A Safe Austin report confirms that people with disabilities use social media to keep up with issues, learn about events, and new information. Most important, they're using it to speak up. Digital activism goes beyond just tweeting, and technological tools offer even more options than many people realize. Case in point: Hologram activism could soon become a solid alternative (pun intended) for disabled activists.
In Madrid in 2015, in response to the a Spanish law forbidding "unauthorized gatherings" around many official government buildings, thousands of holograms marched in front of the parliament. A similar "ghostly" demonstration took place in Seoul last year. When traditional gatherings aren't possible, virtual assembly is a startlingly effective way to demonstrate. Virtual reality technology has the potential to become a viable option for homebound disabled protesters in the future.
Watch Broadly's interview with reproductive rights advocate Wendy Davis: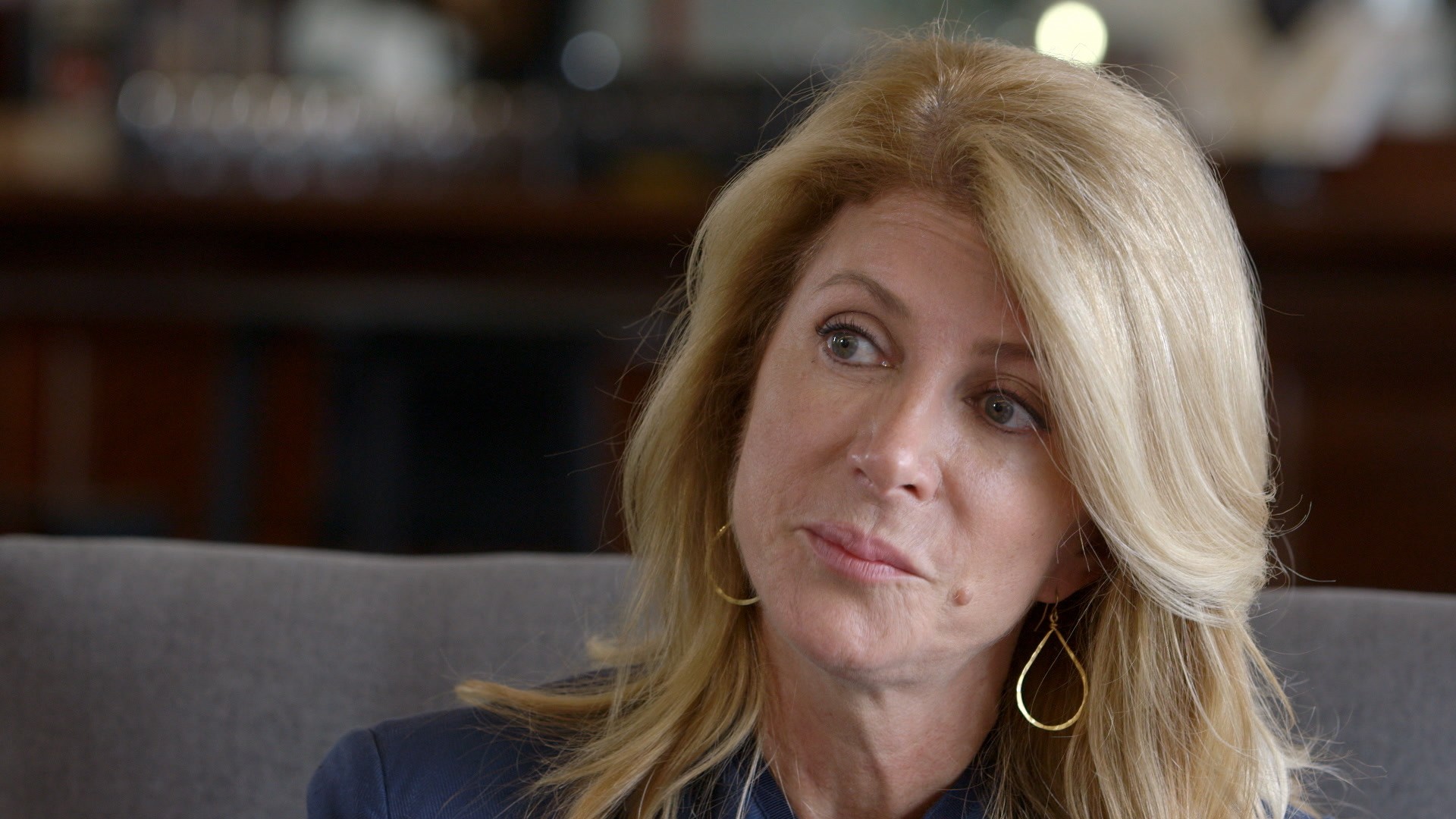 One of the ways to get a point across to Trump-supporting corporations is to hit them where it hurts: their wallets. The disabled community boasts a potential $1 billion in consumer power, according to a Nielsen report, and a properly deployed boycott can devastate a company.
Just ask Uber about the 200,000 users who deleted their Uber accounts during a consumer boycott––ones they'll most likely never gain back. Just ask Ivanka Trump how she feels about stores pulling her products off the shelves, which may have been partially motivated by anger at her father's policies. Consumer activism is an excellent way for disabled Americans to insist that our rights have value—literally.
Words Can Speak Just as Loud as Action
Heidi Sieck is CEO of #VOTEPROCHOICE, an organization advocating for reproductive rights, and a member of the Women's March Policy Table. When I spoke to her, she stressed the importance of an "all hands on deck approach to activism." That means talking, lots of talking.
"Anyone who can communicate with people—particularly their friends—via phone, email, text—whatever their ability, can make a huge difference doing that," she said.
Sieck was part of the group who wrote the Women's March's intersectional Unity Principles. That document included disability rights, and our inclusion under the intersectional umbrella is an important achievement. The carefully crafted language shines a light on marginalized communities, the disabled included, who have a visibility problem––especially in Trump's America.
Wong, who was also the the first person to visit the White House via telepresence robot, voiced a similar call for a diverse coalition of women to combine their goals and fight together for justice. As she put it, "Organizers of marches need to be intersectional AF."
We live in a surreal time in history, but in a sense, it's given people with disabilities more visibility and a reason to continue fighting. Trump reminds me that I'm disabled––daily. But even if I can't leave my house, it doesn't mean I'm politically immobile. Like so many others, I can make an impact without having to take a single step.
Follow Aleks Kang on Twitter.