This article originally appeared on VICE Sports UK.
Since organised sport began, those involved have been united by a common goal: to become progressively better. It's a natural desire shared by athletes, coaches, fans and sponsors alike, and there are many ways improvement can be sought, from the light areas of professionalism to the dark arts of doping.
But there is another way: a shady middle ground where advances are equally likely to be met by applause as by accusations of cheating. Technological innovation in sport occupies this ambiguous position.
Once so in vogue, the term 'marginal gains' may have taken a near-fatal knock in the wake of Sir Dave Brailsford and Team Sky's prolonged and wince-inducing fall from grace. Nevertheless, the idea of finding small advantages and collating them to generate an edge remains a universal concept across professional sport.
But with everyone chasing the same thing, what is the difference between acceptable and unacceptable technological advances? Where should the line be drawn? The answer for many sports lies in their rulebooks, which are written in language that is sufficiently vague as to be interpreted to fit a variety of agendas.
Governing bodies wish to keep their sports stable – moving forward, but not too quickly. As such, significant leaps can lead to a period of flux: new world records, lop-sided contests, and previously unfathomable feats reached.
Manufacturers, sponsors, athletes and fans are diametrically opposed to this for various reasons. For instance, big technological leaps can provide prestige, exposure, glory, and spectacle.
This is the cutting edge of elite sport: it's high stakes and big business.
It is in this context that Nike – not for the first time – has found itself entangled in controversy. The sports giant has embarked upon an ambitious project to bring the marathon world record time below the two-hour mark. Breaking2 aims to achieve this using cutting-edge sports science, nutrition, perfect conditions and, crucially, new trainers. They hope that this will propel three of the world's best marathon runners – Kenya's Eliud Kipchoge, Ethiopian Lelisa Desisa and Zersenay Tadese of Eritrea – around Italian Formula 1 track Monza at an unprecedented speed, on a yet-to-be-confirmed date.
To achieve their goal Nike will need to cut almost three minutes off the current 2:02.57 world record time, set by Kenya's Dennis Kimetto at the 2014 Berlin Marathon. Their not-so-secret weapon is the Zoom Vaporfly Elite, a lightweight shoe fitted with a carbon fibre spring-like device in the midsole, which is designed to return energy better than the conventional foam style.
Given that it took almost 20 years to drop the last three minutes from the record time, Nike have taken on quite a challenge. It's fair, then, to ask if they really believe their own hype: that running 26.2 miles in under 120 minutes is 'no longer a matter of if, but rather when.'
"It's a marketing ploy more than anything," Steve Magness, author of The Science of Running, told VICE Sports. "Shoe companies don't want to wait. They want the marketing exposure of going after a big goal. They know that getting there first is all that matters. It's not about the sport or the athletes, it's about the company selling products. It's sad."
Much like the similarly named Sub-2 project, Nike's overall goal itself may well be driven by vanity. But according to Ross Tucker, who writes the influential The Science of Sport blog, the Vaporfly could just make it possible. Nike's independent tester Rodger Kram found that the carbon fibre plate returned four per cent of the energy expended, reducing the amount of oxygen needed to run at a fast pace – theoretically enough to shave off three minutes.
This is where the controversy – and the question of innovation versus cheating – comes in. Ed Caesar, author of Two Hours: The Quest to Run the Impossible Marathon, said he felt as though he was running downhill when he took Nike's pride and joy for a spin. Should this sensation be allowed? The answer for many of those in the know is that it should not.
"I'm all for innovation, but it has to be within reason," says Magness, a former member of Nike's controversial Oregon Project. "If the Nike shoe gives as much of an improvement as they claim, then it should be banned. You're taking the race out of the hands of the athletes and into [the hands of] the shoe companies."
Nike have posed a question for all levels of running. While the likes of Mo Farah, Kenenisa Bekele and Galen Rupp are already benefiting from the technology, the Zoom Vaporfly will also affect the amateur sphere when go they go on sale in the U.S. in June for $250. But with more profits on the horizon, the company don't seem too concerned by the negative attention. "To me it's kind of a compliment when you are delivering a big enough benefit that people are starting to ask: 'is this unfair?'" Nike's senior director of global running footwear Bret Schoolmeester said recently.
"Running is behind the times," said Magness, who coaches Olympic athletes. "Our rule is so vague that almost anything could be banned or allowed." And there's the crux of the problem. The IAAF's rules state that shoes must not offer "any unfair additional assistance, including by the incorporation of any technology which will give the wearer any unfair advantage." But how do you define unfair? Since Oscar Pistorius' case reached the Court of Arbitration for Sport in 2008, it is up to the athlete to prove their equipment gives no advantage, not the other way around. That said, the IAAF confirmed last month that they are investigating the latest innovations – which, they say, are not limited to Nike's.
Ultimately it might just take new a marathon record, powered by carbon fibre spring technology, for the world to sit up and take notice. Magness believes that too large of an improvement could make "a mockery of the sport." If records start to tumble the rulebook may be forced to tidy up its ambiguous language.
There is certainly precedent for this. Magness points to swimming and the banning of full-body non-textile polyurethane swimsuits in 2010. Their introduction turned the sport upside down, with pockets of gas adding buoyancy, reducing drag, and helping propulsion. The result was certainly noticeable: 29 world records were set inside the first five days of the 2009 Fina World Championships. Such drastic results and the testimony of athletes – German swimmer Britta Steffen said she felt like a "speedboat" in the water – led to a ban, with asterisks placed alongside all records that were set wearing them.
That case was fairly clear-cut, but there are plenty of examples across sport that are less easy to categorise. In cycling, Graeme Obree's 'Superman' riding position stalled after the UCI banned extended handlebars in 1996, while tennis' 'spaghetti-stringed' rackets were outlawed in 1978. More recently, golf's 'belly-putting' technique was stopped after Keegan Bradley, Ernie Els, Webb Simpson and Adam Scott, among others, won majors using the anchored style.
READ MORE: Is Our Obsession With Technology Damaging Football's Match-Going Experience?
But the case is more nuanced elsewhere. Carbon fibre sheets on the back of cricket bats may have been outlawed in 2008, but some within the game are still worried, with more and more sixes being hit. The Marylebone Cricket Club (MCC) believe oversized bats are to blame and have acted: from October, the maximum dimensions of a bat will be set to 108mm in width, 67mm in depth, with 40mm edges.
Announcing the change, MCC's head of cricket, John Stephenson, talked about redressing "the balance between bat and ball" – a phrase frequently rolled out by the game's arbiters and administrators. But Chris King, bat-maker for Gray-Nicolls, knows it is the weight and batsman's hand-speed, not the dimensions, that really matter. After all, power-hitter David Warner uses the same 2lb 10z bat as the circumspect Alastair Cook. That fact hasn't stopped innovation being curtailed; the recurring sight of the ball flying out of the stadium is a powerful one to traditionalists.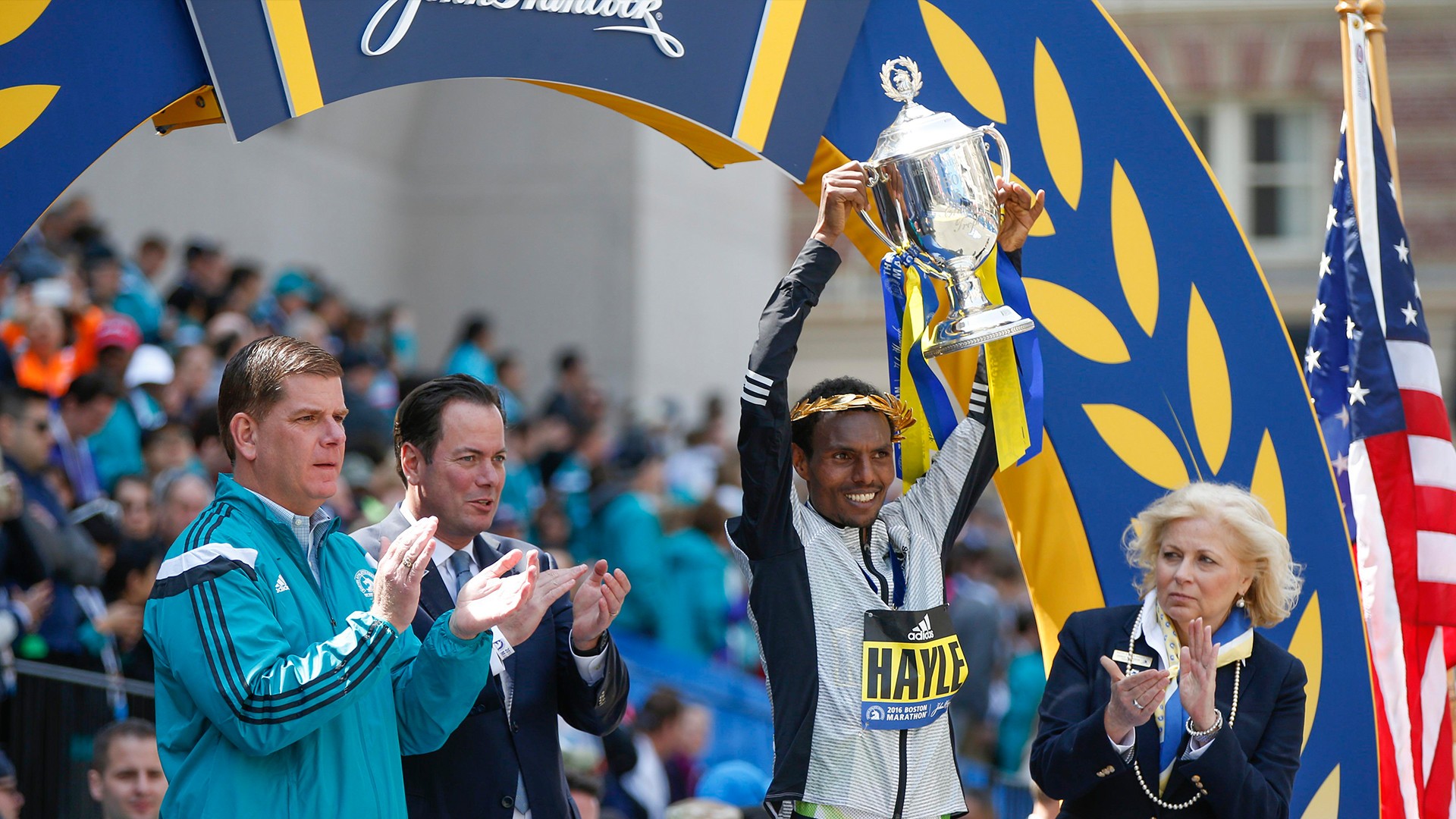 "There is now no room for innovation," King told VICE Sports. "Any innovation in bats is purely in their shape, and at this point in cricket's history pretty much everything in that department has been tried. Bats are almost totemic: they illicit strong nostalgic feelings in players, and the MCC's law echoes that in its need for the bat to fit into some historic idea that it doesn't create an unfair advantage."
King believes that while performance-based technological advances for bats are a thing of the past, the new regulations will do some good. "I welcome the restriction because it will stop endless requests for a light bat that's as big as possible," he said. "Hopefully the focus will come back to how good a bat is, because of how well it's made."
Ultimately, the validity of technological innovations are decided upon by each sport's governing body. Due to the vagaries of the terminology, they tend to be judged subjectively. In time, and with some highly publicised success behind it, a piece of carbon fibre in a running shoe, just like many of its controversial predecessors, may well be deemed unfair. Until that eventuality, Nike will continue to trumpet their newest product.
Finding the right balance is clearly difficult. But, just as its competitors continue striving to be better, it is important that each sport tries to do so. After all, as Magness puts it: "We don't want the winner decided by who has the best baseball bat, swimsuit, or tennis racket."