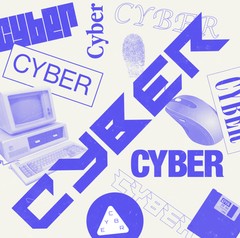 Hacking. Disinformation. Surveillance. CYBER is Motherboard's podcast and reporting on the dark underbelly of the internet.
An online prophet that claims to be god. A murder in the Alabama woods. A child holding a shotgun in the middle of a camp. Reptilians. Urine therapy. The American South. Police violence. Conspiracy. Robot birds. The uniquely American black esoteric tradition. 
This episode of Cyber is a big and surreal story about a New Age movement that's spread through livestreams. Its followers are decentralized, driven by belief rather than any organizing principle, but at the center of it all is a prophet who claims to be god and is sitting in jail on some pretty serious charges.
Here to talk about the story is Motherboard Senior Staff Writer Anna Merlan and Editorial Director Tim Marchman.
Stories discussed in this episode:
An Online Prophet Claims to Be a God. His Followers Keep Getting Arrested.
Followers of Charismatic New Age Influencer Accused of Two Different Murders in Alabama
Suspects in Bizarre 'Off-Grid' Alabama Shooting Posted About New Age Conspiracy Theories, Followed a Controversial Content Creator
We're recording CYBER live on Twitch and YouTube. Watch live during the week. Follow us there to get alerts when we go live. We take questions from the audience and yours might just end up on the show.
Subscribe to CYBER on Apple Podcasts or wherever you listen to your podcasts.