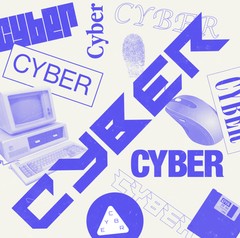 Hacking. Disinformation. Surveillance. CYBER is Motherboard's podcast and reporting on the dark underbelly of the internet.
Apple warned a Chinese citizen to stop advertising leaked or stolen iPhone prototypes on social media, arguing that their posts could lead other companies to make cases that are the wrong size, according to a cease and desist letter obtained by Motherboard.
The company argued that advertising prototypes of "rumored" or "unreleased" Apple products will harm consumers because when the products actually get released, they won't surprise the public, which the letter says is part of the company's "DNA." Moreover, the letter read, "third-party accessory manufacturers may develop and sell mobile phone cases and other accessories that are not actually compatible with the unreleased products." 
Basically, Apple's letter suggests that companies that make iPhone cases and other accessories for Apple products might start producing these accessories based on unverified leaks from anonymous Twitter accounts. If Apple changes the size or design of a device between the time of the leak and the release of the product, iPhone cases and other accessories will not fit and will be useless.
The letter shows how Apple is clamping down on a relatively small but popular group of people who show off both old and unreleased iPhone, iPad, and Apple Watch prototypes on Twitter. These people are part of a gray market where they sell the leaked devices for hundreds or thousands of dollars to iPhone hackers, collectors, or just people who are obsessed with Apple leaks, as a Motherboard investigation showed in 2018.
"Such situations harm the interests of consumers and Apple. Therefore, it is obvious that when the unpublished information about the design and performance of Apple's products is kept confidential, it has actual and potential commercial value," Apple's lawyers in China wrote in the letter. 
In the letter, Apple accuses the seller of infringing Apple's trade secrets by posting "a large amount of information related to Apple's unreleased and rumored products," which has given the seller "widespread recognition and a large number of followers." The company called the seller's posts an "illegal disclosure of Apple's trade secrets."
"Apple has made every effort to take strict measures to maintain confidentiality for any information about Apple's products before their official release to ensure that every time Apple releases a new product, it can surprise the public. The secret of Apple's latest technological innovation is an important part of the company DNA."
Do you work for Apple? Or do you have any information on the market for stolen or leaked devices? We'd love to hear from you. You can contact Lorenzo Franceschi-Bicchierai securely on Signal at +1 917 257 1382, OTR chat at lorenzofb@jabber.ccc.de, or email lorenzofb@vice.com
When the iPhone launched more than 10 years ago, it spawned a giant industry of third-party accessory makers. According to one estimate, the market of Apple accessories last year was valued at $19.9 billion. Apple has a relatively friendly relationship with these manufacturers, providing them with a 304-page document outlining design guidelines. 
But there have been rifts. In 2016, the company hired the lobbying firm Roffe Group to "assist Apple with NYC permitting of street vendors near Apple store" who sell third-party cases, which are usually cheaper than Apple-manufactured cases, according to a document obtained by Motherboard.  
The same year, Apple accused a company called Mobile Star LLC of making counterfeit adapters, cables, and other products that it sold on Amazon. In 2018, Apple said that the lawsuit "revealed that Mobile Star's supply chain includes entities that are known counterfeiters and infringers of Apple's intellectual property and source large quantities of Apple-branded products directly from entities based in China," according to USA Today.
Apple did not respond to a request for comment. 
Subscribe to our cybersecurity podcast CYBER, here.