Photo via Facebook
Securing full health coverage for French sex workers was a daunting task, but the Union for Sex Workers (STRASS) -- a trade union for male, female and transgender sex workers -- had the final say.
The French union, which has been around since 2009, has been relentlessly petitioning mutual health organizations to hold interviews to discuss the status of sex workers. Contrary to popular belief, France only guarantees its citizens and legal residents basic health coverage. To claim full coverage, one needs to apply for complementary health insurance through one's work organization, university or local unemployment office. The underlying problem for sex workers is that prostitution became illegal in France in 1960 (France is a signatory to the Convention for the Suppression of the Traffic in Persons), which means sex workers can't apply for full medical coverage.
To date, sex workers were only entitled to minimum coverage by French social security (for which only French citizens or legal residents are eligible). Axelle de Sade, a member of STRASS and a staunch advocate for social protection for sex workers, led the movement's struggle for better medical coverage.
"They told me they had no interest in protecting prostitutes. An organization even told me they didn't want to be seen as the health insurance of whores."
She describes herself as a "professional dominator" and celebrates her profession.
"The media focuses on the sordid aspects of sex workers' lives," she told VICE Impact. "I want to promote those who do it voluntarily, and I want to show that we are useful to society."
At first, health organizations refused to even consider insuring sex workers, arguing that it would tarnish their reputation. "Most organizations wouldn't even take meetings with us," de Sade said. "They told me they had no interest in protecting prostitutes. An organization even told me they didn't want to be seen as the health insurance of whores."
---
Check out more videos from VICE: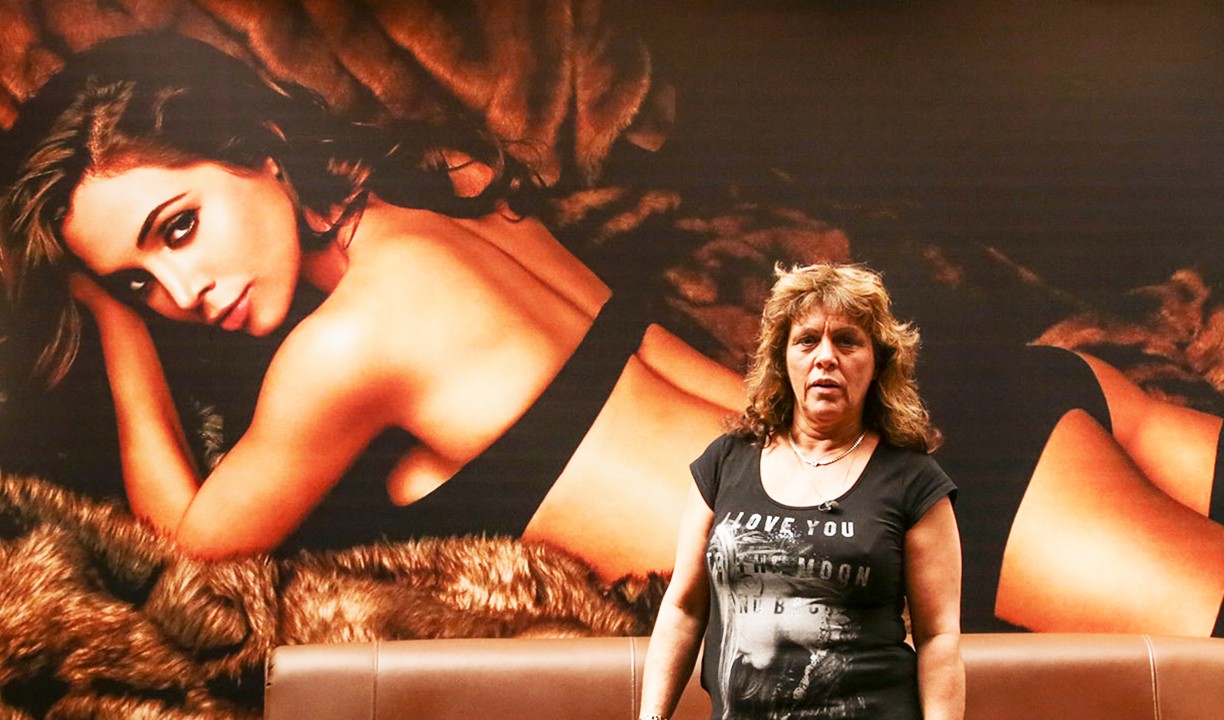 ---
De Sade finally found an organization called Mutuelle Prévoyance interprofessionnelle (MPI) that agreed to give sex workers extra coverage. STRASS negotiated for better reimbursement of gynecological and psychological care, and even obtained sick leave coverage.
"It's a historical milestone. Before, it was impossible for us to see a dentist or get an eyewear prescription. We basically couldn't afford to get seriously sick, or we would risk losing all our money," Juliette, a unionized sex worker, told the French paper Libération, after the news broke earlier this year.
Getting sex workers full medical coverage was just the beginning. The hardest part was letting sex workers know about it, since most of them are unaware of the unions that defend their rights and have never inquired about the social benefits to which they are entitled.
"We basically couldn't afford to get seriously sick, or we would risk losing all our money."
"Most sex workers don't own up to it," de Sade notes. "Although our association's memberships are increasing, most sex workers hide it or do it as a side job. And they accept their circumstances. They accept the idea that what they're doing is shameful in today's society and that they deserve whatever rights and benefits they're entitled to. They're not in the pursuit of equality."
An estimated 30-to-40 thousand sex workers live in France. But according to the central office against repression and human trafficking (OCRTEH), 80 percent of them are illegal immigrants that won't benefit from new social gains.
"Unfortunately, everything that we fought to achieve won't help most of our co-workers," de Sade said.
READ MORE: Decriminalizing Sex Work is at the Frontier of Workers' Rights
A significant number of sex workers do not intend to pursue the profession for life and therefore do not call for public recognition of their circumstances. But more importantly, the vast majority of sex workers in France were smuggled into the country by human traffickers. Medical coverage is the least of their worries.
French sex workers will be able to start filing for full medical coverage with MPI next week, and de Sade still views it as a historic win for the sex workers community. But she's now focusing on new battles ahead to elevate the status of sex workers in French society. De Sade is now pressing the French government to give sex workers retirement benefits, public service life insurance, and full legal recognition of their professional field.
If you support more social protection and rights for sex workers, be sure to follow STRASS's campaigns and agenda , tell friends in the sex workers community to get unionized and find out about their rights and claims to social benefits. You can also make a donation to STRASS, or keep track of their new petitions and upcoming protests .