Conservatives continue to pile on the criticism of the Parkland kids, now even going so low as to attack their GPAs and college prospects.
Fox News host Laura Ingraham tweeted about Parkland shooting survivor turned gun rights activist David Hogg on Wednesday: "David Hogg Rejected By Four Colleges To Which He Applied and whines about it. (Dinged by UCLA with a 4.1 GPA…totally predictable given acceptance rates.)"
Hogg told TMZ Tuesday that he has been rejected from UCLA, UC San Diego, UC Santa Barbara and UC Irvine. And right-wing website Daily Wire did a post on his rejections, calling him a "self-appointed spokesman for a generation."
"At this point we're changing the world. If colleges want to support us in that, great; if not, doesn't matter, we're still going to change the world," Hogg said. He also said he'd been accepted to Florida Atlantic University, Cal Poly, and Cal State San Marcos.
Hogg and his classmates have been the target of conservative criticism since they first began speaking out for gun control after the Feb. 14 massacre at Marjory Stoneman Douglas High School, and the attacks have intensified since they appeared at Saturday's March for Our Lives in Washington, D.C.
READ: Marjory Stoneman Douglas students bring raw emotion to the March for Our Lives
Minnesota Republican Rep. Mary Franson compared Hogg to the Hitler Youth in a series of now-deleted Facebook posts on Saturday. Right-wing media outlets like Breitbart and Infowars ran headlines like, "Hitler Youth Student Gun Control March Invades Washington," comparing Hogg's raised fist at the end of his speech Saturday to a Nazi salute. And conservative podcaster Bill Mitchell chimed in on Sunday in a tweet referring to Hogg as a "Damien, Children of the Corn, Hitler-Youth type."
Similarly, Parkland survivor Emma Gonzalez, another of the most vocal and visible of the student activists, has been targeted by conservatives. Iowa Republican Rep. Steve King shared a meme on his Facebook page criticizing her for wearing a Cuban flag on her jacket during Saturday's march. A doctored photo of González tearing up the Constitution spread on conservative social media over the weekend.
Both students have faced conspiracy theories that they are paid actors pretending to be grieving teenagers. Conspiracy theories about mass shooting victims and survivors are not new; parents of children killed in the 2012 Sandy Hook Elementary School shooting have been similarly targeted.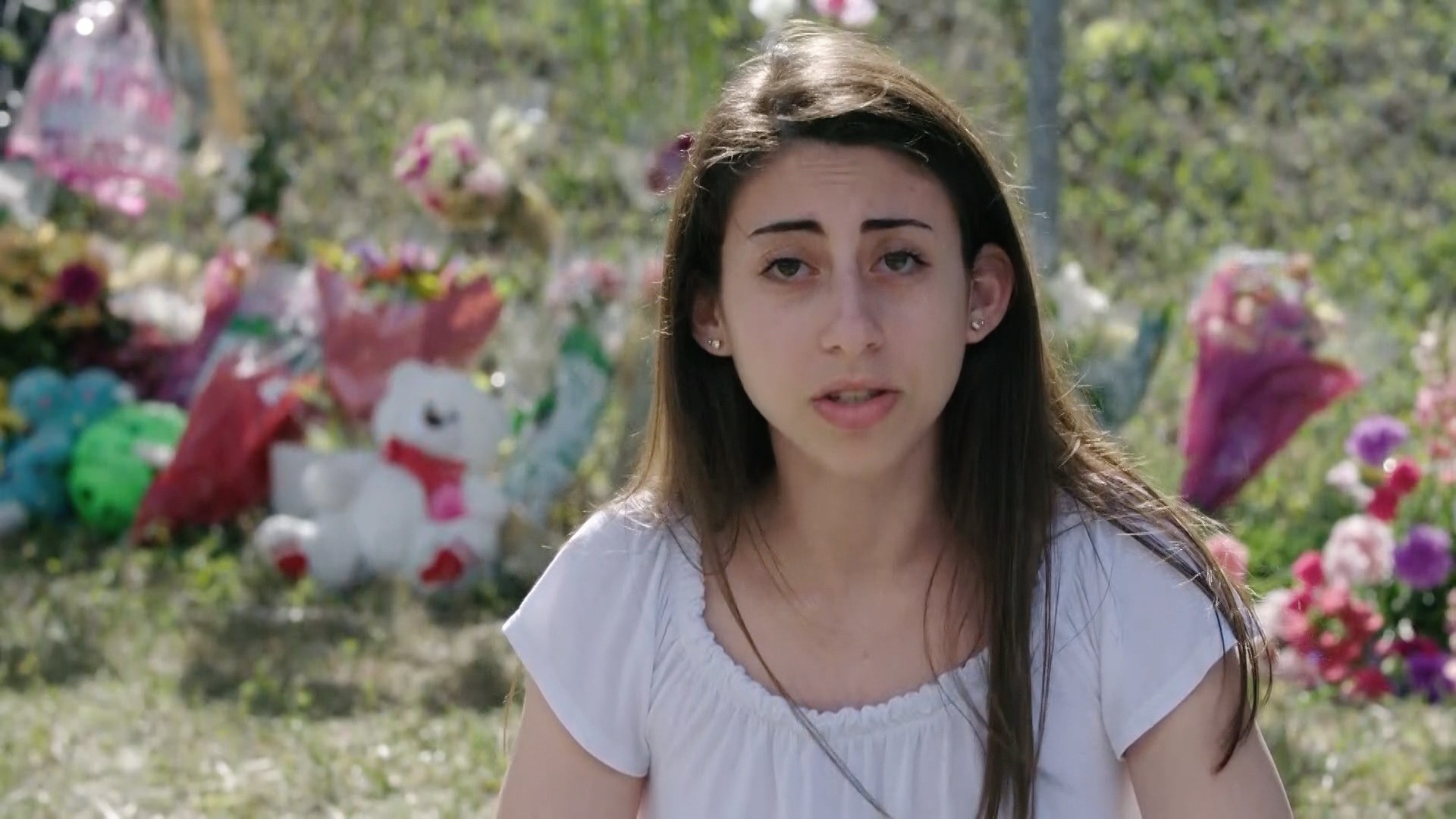 Cover Image: Laura Ingraham of Fox News speaks at the Conservative Political Action Conference (CPAC) at the Gaylord National Resort and Convention Center in National Harbor, Maryland on Friday, February 23, 2018. (Ron Sachs / CNP - NO WIRE SERVICE - Photo by: Ron Sachs/picture-alliance/dpa/AP Images)
CORRECTION Thursday March 29, 2:07 p.m.: A previous version of this story incorrectly identified the colleges David Hogg said he has been rejected from. He did not mention UC Irvine or UC Santa Barbara.