Photo: BRENDAN SMIALOWSKI / Getty Images
This week, two women have come forward with stories about President George H.W. Bush, who is 93 years old and wheelchair-bound, allegedly groping them without consent. "He sexually assaulted me while I was posing for a… photo," actress Heather Lind wrote in a now-deleted Instagram post. "He touched me from behind from his wheelchair with his wife Barbara Bush by his side. He told me a dirty joke. And then, all the while being photographed, touched me again."
Jordana Grolnick, another actress, shared a similar story with Deadspin, which suggests that the former president may have made a habit out of groping actresses who pose for photos with him: "He reached his right hand around to my behind, and as we smiled for the photo he asked the group, 'Do you want to know who my favorite magician is?' As I felt his hand dig into my flesh, he said, 'David Cop-a-Feel!'"
Deadspin's Dave McKenna's also noted, "Rumors about Bush groping actresses in this manner have been circulating for a while… In reporting out the tip, I found two actresses—Lind and Grolnick—who had accused Bush of groping, and also two Twitter users who, on April 4, 2014, made reference to the 'David Cop-a-Feel' joke."
Bush spokesperson Jim McGrath responded with a statement that confirms Bush has done things similar to what Lind and Grolnick described.
This attempt at an apology (naturally addressed "to anyone he has offended") first emphasizes Bush's age and sickliness, which does provide context, but doesn't absolve him for his bad behavior. Nor does the explanation that, emphasis mine, "To try to put people at ease, the president routinely tells the same joke." That presumably refers to the alleged "David Cop-a-Feel" bit. But McGrath's use of "people" instead of "women" is curious because it's doubtful he's using the same material on the men he poses for photos with.
Most important, McGrath emphasizes that Bush intended his alleged ass-grabbing to be "good-natured." I don't doubt the sincerity of this, especially considering that the former president was born only four years after women received the right to vote, and seems to be of another, more sexist generation.
A crew of baby boomer–era pundits were eager to make other excuses for the former president. Conservative Matt Walsh penned a blog on the right-wing Daily Wire headlined, "Stop it. George HW Bush Did Not Commit 'Sexual Assault.' Don't Be Ridiculous," imploring the women he allegedly groped to "leave George HW Bush alone."
"Mrs. Bush was at his side. He is in a wheelchair with Parkinson's syndrome. Really? Someone should be ashamed and it isn't '41," wrote NBC News foreign correspondent Andrea Mitchell.
"Bravo, Heather," the American Enterprise Institute's Christina Sommers tweeted, referring to Lind. "Afflicted with Parkinson's. Wheel-chair bound. Made a confused effort at humor. But you are the victim."
"My view is that it seems implausible that a nonagenarian, who suffers from various ailments, is wheelchair-bound, and has not had a reputation for such boorish behavior before did this in a sexual way," Bloomberg View columnist Eli Lake, who is part of generation X*, told me in a Twitter DM.
Conservative columnist John Podhoretz opined on Twitter, "Why can't I call what happened to the first President Bush a case of elder abuse? He's a 90 year old man in a wheelchair. Shame on her."
When I inquired why Bush's old age gives him a pass for predatory behavior, Podhoretz told me, "It gives him a pass because he's an extremely old man in a wheelchair who can't do anyone any harm, that's why. Use your head… Here's an idea. He apologized. She should now thank him for the 58 combat missions he flew when he was her age to help save America." He then blocked me on Twitter.
---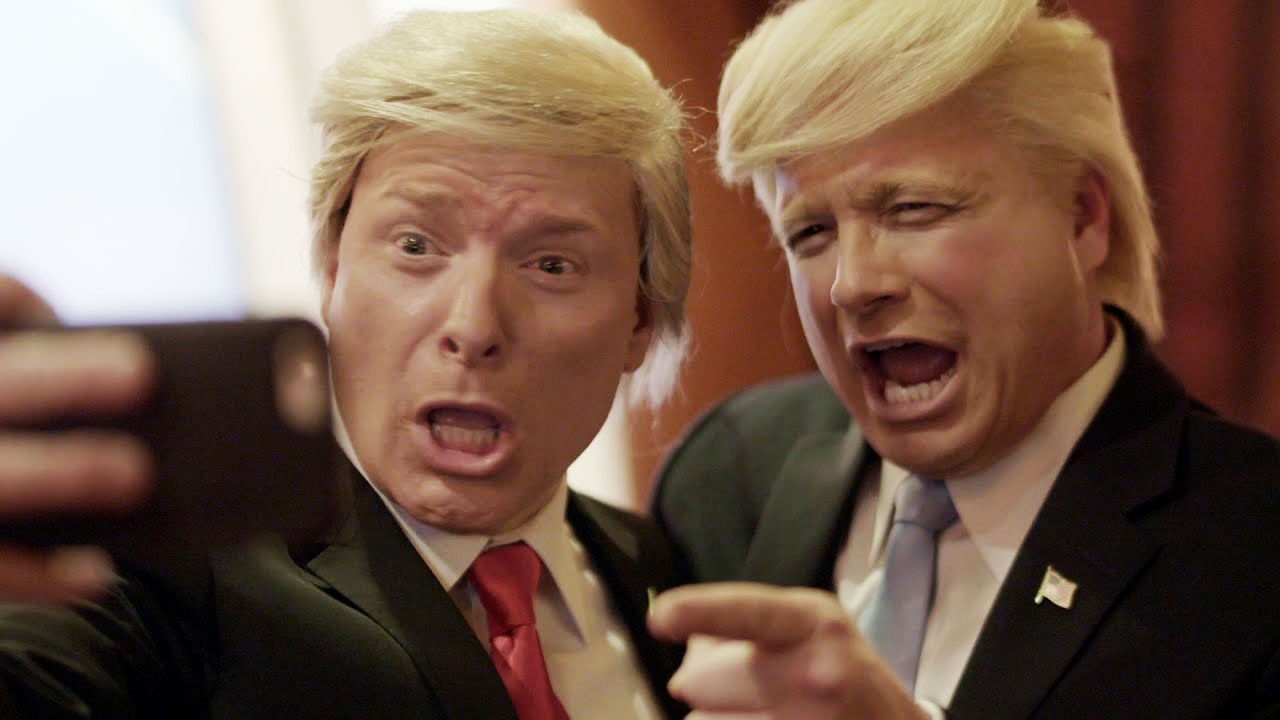 ---
With the flood of sexual harassment and assault allegations the Harvey Weinstein bombshell has wrought, it has become increasingly clear that one of the reasons men have gotten away with sexual abuse for actual millennia is because they don't understand that women's bodies are not theirs for the taking. They often don't consider that what to them is a harmless joke is actually a gross violation that makes women feel powerless. Perhaps they didn't learn about respecting women's bodily autonomy until their predatory behavior was made public. The silver lining is—regardless of whether they feel actual remorse—now they know what not to do.
A former president groping actresses from his wheelchair might feel like small potatoes to men who don't know what it is to be a woman—the emotional toll of being constantly sexualized by the world that surrounds you; how it feels to lack autonomy over your own body because men, especially those in positions of power, feel entitled to it; how afraid you feel to speak out, because you know that some men (and women too!) will inevitably accuse you of overreacting or lying.
If men are ignorant of all of these things, it's all the more important that women are speaking up, and making their voices impossible to ignore. Grolnick perfectly explained the significance of women coming forward when she told Deadspin, "He knows the power he has, and the reverence he deserves, even while sitting perhaps somewhat senile in a wheelchair. What I've come to realize is that if we tolerate these small comments and grazes from men on the street or former presidents, they might assume that it's ok with us, and they may take it as permission to do who-knows-what else."
Follow Eve Peyser on Twitter.
Correction: An earlier version of this article suggested Bloomberg View columnist Eli Lake is a baby boomer. He was born in 1972 and is part of Generation X. We regret the error.