Photo: Vergani Fotografia / Adobe Stock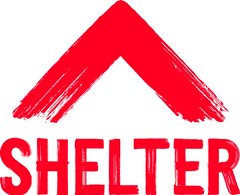 Presented in partnership with Shelter.
Cal Grevers is 28, but feels like an "eternal teenager" – infantilised by barriers that block him from moving out of his parents' home in Edinburgh. 
The computer science graduate has muscular dystrophy and uses a power chair. Finding a home that is accessible and affordable has proved impossible, and the impact on his wellbeing is grave.
"When you're a 28-year-old disabled adult and haven't been away from your family home for more than a few days, you begin to feel like an eternal teenager," he says. "The lack of personal space and privacy is detrimental to your mental health and relationship with your family."
Grevers is among the one in five British people who are disabled, and the more than 10 percent of people in the UK with a disability that affects their mobility. Of them, about 1.2 million are wheelchair users. Yet, in England, just 9 percent of homes provide the main features – a level access entrance, a flush threshold, wide doorways and a toilet at entrance level – to be even "visitable".
Grevers has explored all avenues to find a suitable home. Among them is social housing. He applied at the beginning of 2020, but when we speak, more than 18 months later, he's still waiting to be assessed. "Most people in my situation wait a few years before they get a place, but the pandemic might have further increased the demand for social housing, so I don't expect to get something for a while," he says.
He also feels shut out of private renting, because he worries landlords are unlikely to approve the adaptations needed, or accept someone receiving disability benefits.
"No one should lose out on a safe place to live because they're disabled, but we know from our research and services that many people with disabilities face huge barriers and discrimination when it comes to finding a home," says Polly Neate, the chief executive of Shelter. "Many rental properties are not accessible, and it's also not uncommon for landlords to refuse to let to disabled tenants who need housing benefit to pay their rent.
"A major driver of inequality is the dire shortage of secure social homes people can afford to live in. Without enough social housing, more people have to rent privately, which means landlords and letting agents can cherry-pick their tenants, knowing there's a queue of people lining up to rent even the shoddiest of places."
Tens of thousands of disabled people typically wait months, if not years, on council housing waiting lists across the UK. In Scotland alone, the number was more than 6,600 in 2020, according to figures obtained by Lothian MSP Jeremy Balfour under freedom of information laws.
"Not enough disabled housing is being built," says Balfour. "Disability is not just adapting a house for a wheelchair, but includes hidden disability, learning difficulties and other physical conditions. It is quicker and cheaper to design them at the start rather than trying to adapt them once they are built."
A spokesperson for the Department for Levelling Up, Housing and Communities said, "We recognise the importance of improving accessibility, and the number of accessible homes has nearly doubled in a decade. Councils are best placed to decide how much accessible housing is needed in their area and they should reflect this in their plans for future development."
Even once a home is secured, disabled people face lengthy waits for adaptations. Those in two-thirds of English councils wait for longer than a year – the legal deadline for completing adaptations – and others in a quarter of councils wait for more than two years, research by disability charity Leonard Cheshire shows.
The delays came as demand for home adaptations through Disabled Facilities Grants (DFGs) increased by 27 percent over the past four years. "Councils need more resources to cut down waiting times for DFGs, which are a key source of support for disabled people looking to adapt their homes to be accessible and liveable," says Gemma Hope, the director of policy at Leonard Cheshire.
Too many disabled people already face life in unsuitable homes. The housing association Habinteg estimates that more than 400,000 wheelchair users in England currently live in neither adapted nor accessible homes. An Equality and Human Rights Commission (EHRC) inquiry warned in 2018 that over 350,000 disabled people had unmet housing needs. Of them, a third were privately renting and a fifth living in social housing.
Meanwhile, nearly half (47 percent) of the disabled people that responded to the most recent UK Disability Survey said they had at least "some difficulty" getting in and out of their homes.  
"Inappropriate or inaccessible housing leaves disabled people trapped in their own homes, which is simply unacceptable in a modern society," says Melanie Field, the EHRC's executive director for strategy, policy, legal and Wales. "Our Hidden Housing Crisis report highlighted the chronic shortage of suitable housing for disabled people, and we have called for the government to raise the minimum accessibility standards so all future homes are adaptable and/or accessible."
The government's National Disability Strategy lays out promises to increase the housing supply for disabled people and accelerate the adaptation of existing homes through DFGs. It also says it will strengthen disabled tenants' rights on accessibility and ensure their safety in buildings when there are emergencies, such as fires. But Habinteg found that 70 percent of homes due to be built over the next decade won't be required to meet any of the optional access standards to make them accessible.
Nick Apetroaie, Habinteg's chief executive, explains: "Adequate housing is fundamental to the equality, independence, job prospects and wellbeing of disabled people, but there's simply not enough supply for the growing demand. The government's disability strategy promises more research into inclusive and accessible housing. But what we actually need, right now, is action to solve the immediate and long-term needs of the population.
"Currently, young disabled people leaving home to strike out on their own have the private rental sector to turn to for housing, or have to wait years on their local council property waiting list, which is likely to be even more overburdened due to the pandemic."
Emily Morison, 26, an accessibility blogger and campaigner from Newcastle Upon Tyne, uses mobility aids that mean she needs level access and a walk-in shower. Her housing search became a "relentless quest" with few options. She remembers spending hours scouring websites and zooming in on views from windows to work out what floor flats were on.
"The [accessibility] information is rarely provided, making it such a difficult system to navigate, and one that takes up so much time and energy that a non-disabled person would never have to spend," says Morison. "Frankly, at times, I found it soul-destroying. A safe home is such a basic human need, yet it felt like I had to fight so hard just to find one."
Grevers experienced similar problems, including finding listings with only one photo and so little information that it would be challenging to determine if the home would be suitable. "You'd get one photo of the building, but I'm not interested in the outside; it's the inside that matters, so I can see if it's accessible," he says.
Guy Harris, a paraplegic wheelchair user, set up property consultancy firm AccessiblePRS to shake up the market. "I see first-hand that accessible housing is a real problem," he says. "And it's a problem that affects people's ability to get work, their relationships, mental and emotional health, and their ability to participate fully in community life."
Harris works with landlords and investors to increase the supply of accessible housing while helping wheelchair users find suitable privately rented homes. He says there's a long way to go to fix the problems because it's a neglected area, but that he's "across the start line".
"We will never solve the chronic lack of supply unless the government mandates increased minimum accessibility standards and enforces it," he says.
Morison eventually found a place – a room in a privately rented shared home. It doesn't meet all her needs, but with accessible housing so scarce, she faced a tough decision that no one should have to make. 
"The kitchen isn't big enough for the mobility aids I need; therefore, it is practically impossible for me to cook a meal," she says. "It took me so long to find somewhere remotely suitable that, in the end, I found myself having to choose between my desire for independence and my quality of life and right to choice."
For Grevers, the search continues. But he has launched a crowdfunding campaign to raise a deposit for an accessible home in a shared ownership scheme.
"Life can be short, and when you're faced with barrier after barrier on the journey of self-discovery and personal growth that is moving out of your parents' home, you feel as though your skills, insights and talents are just not valued," says Grevers. "I'm incredibly grateful for the support my campaign has received, but it is wrong that I have had to turn to crowdfunding to pursue independent living as an adult, especially when it is one of the rights enshrined in the UN's Convention on the Rights of Persons with Disabilities."