The walls seem to be closing in on Facebook in D.C. as politicians from both sides of the aisle fume over the company's handling of private user data and messages — and look to revive efforts to regulate Silicon Valley when Congress goes back to work in January.
Bipartisan rage had been simmering for months, but it boiled over this week after the New York Times reported the social media company has been secretly selling users' private messages to the likes of Netflix and Spotify while also giving Microsoft's Bing access to people's private friend lists.
Sen. Ron Wyden of Oregon, the top Democrat on the powerful Finance Committee, told reporters at the Capitol this week that civil penalties aren't enough for tech executives who break privacy laws.
"A CEO, under my bill, not only would they face significant economic penalties, but they could serve jail time," Wyden said. "The absence of real privacy protections is a real national security issue – people need to understand that."
Wyden has a series of proposals on privacy that he's urging his colleagues to take up in the new year, including a so-called "Do Not Track" proposal that would allow Americans to easily opt out of having their info mined and shared with tech firms. He argues it's a national security issue that needs to be addressed next year in order to protect the integrity of the 2020 presidential election.
"When a major American company lies to the American people … it's time for the Congress to step in and do something about it"
"When a major American company lies to the American people about messages, locations and the like, it is time for the Congress to step in and do something about it," he said.
Read: Facebook was aware of Russian meddling as far back as 2014
The bombshell report that users' private messages were being mined and sold to the highest bidder wasn't the end of Facebook's woes this week. The District of Columbia sued the tech giant Wednesday for allowing Cambridge Analytica – a third-party political consulting firm – to launch an app that allowed them to access private user data.
And this week the Senate Intelligence Committee also dropped its long-anticipated report on how Russian agents were allowed to manipulate tech companies in the midst of – and even after – the 2016 elections. That report accused Twitter, YouTube (and its parent company Google) and Facebook (along with Instagram, which it owns) for misrepresenting and evading questions from lawmakers.
Massachusetts Democrat Sen. Elizabeth Warren is calling for the new Congress that kicks off in January to make privacy legislation a priority.
"This is wrong," she told VICE News while walking under the Capitol. "Privacy has always been important, but the recent revelations around Facebook and others are a reminder of how vulnerable Americans are and how much of that vulnerability has been hidden behind shiny pages and smiling emojis."
Warren said just one piece of legislation is unlikely to fix the problem because it's so far-reaching and hidden from average Americans.
"The laws to protect our privacy are wholly inadequate"
"The scale of the problem is beyond anything most people imagine, and the laws to protect our privacy are wholly inadequate," she said. "That's the customer's information – not information that belongs to Facebook or to any other corporation -- and that's the distinction we need to make."
Read: Mysterious Facebook group is using Bernie Sanders' image to get people to vote for the Green Party
But it's not just Democrats; Republicans are now fuming too.
"I don't want to have to regulate Facebook, but they're going to give us no choice here"
"We were told that this wouldn't happen again," Sen. John Kennedy (R-La.), who serves on the Judiciary Committee that Mark Zuckerberg testified in front of last spring, told VICE News. "The first time it might have been a mistake, but the second time it was a choice. I don't want to have to regulate Facebook, but they're going to give us no choice here."
Kennedy is a conservative's conservative and he hates regulations, but he's open to them now that he's seen the expansive power these social media companies maintain.
"Facebook can't say, 'Well it's just a little bit of data.' They have 2 billion – not million, billion – people on Facebook. They're not a company; they're a country," Kennedy said.
Other Republicans echo that anger. Sen. Marco Rubio (R-Fla.) is also a proven, anti-regulation conservative. While he's still reviewing these latest revelations, he welcomes a robust debate in the Senate over which direction the nation should go in terms of internet privacy.
But he goes further than many in arguing that people shouldn't have to opt out of being tracked (the system we have now); he thinks consumers should have to physically opt in to allowing their data to be tracked.
"Part of it should be whether people should be opting in before their personal online behavior is sold as a commodity," Rubio told VICE News. "I think most Americans view their online behavior as personal property."
Facebook did not return a VICE News request for comment but told the New York Times earlier this week that users agreed to the company's data policies when they signed up for the service. "We know we've got work to do to regain people's trust," Steve Satterfield, Facebook's director of privacy and public policy, told the Times.
The latest disclosures of the practices of tech giants like Facebook seem to be driving lawmakers of all stripes toward finally wrestling with the nation's unanswered privacy questions.
"It demonstrates that none of these companies are going to voluntarily behave, and it builds momentum for the Congress to do something meaningful and bipartisan," Sen. Brian Schatz (D-Hawaii) told VICE News while walking through the Capitol.
And the young senator maintains, it's not a bipartisan issue, even if it has been cast in that light.
"The politics of this have been scrambled. It's not that Democrats are too close to tech to act or that Republicans are too pro-business to act," Schatz said. "Both parties recognize that we've got a structural problem, and that is that these guys are out of control."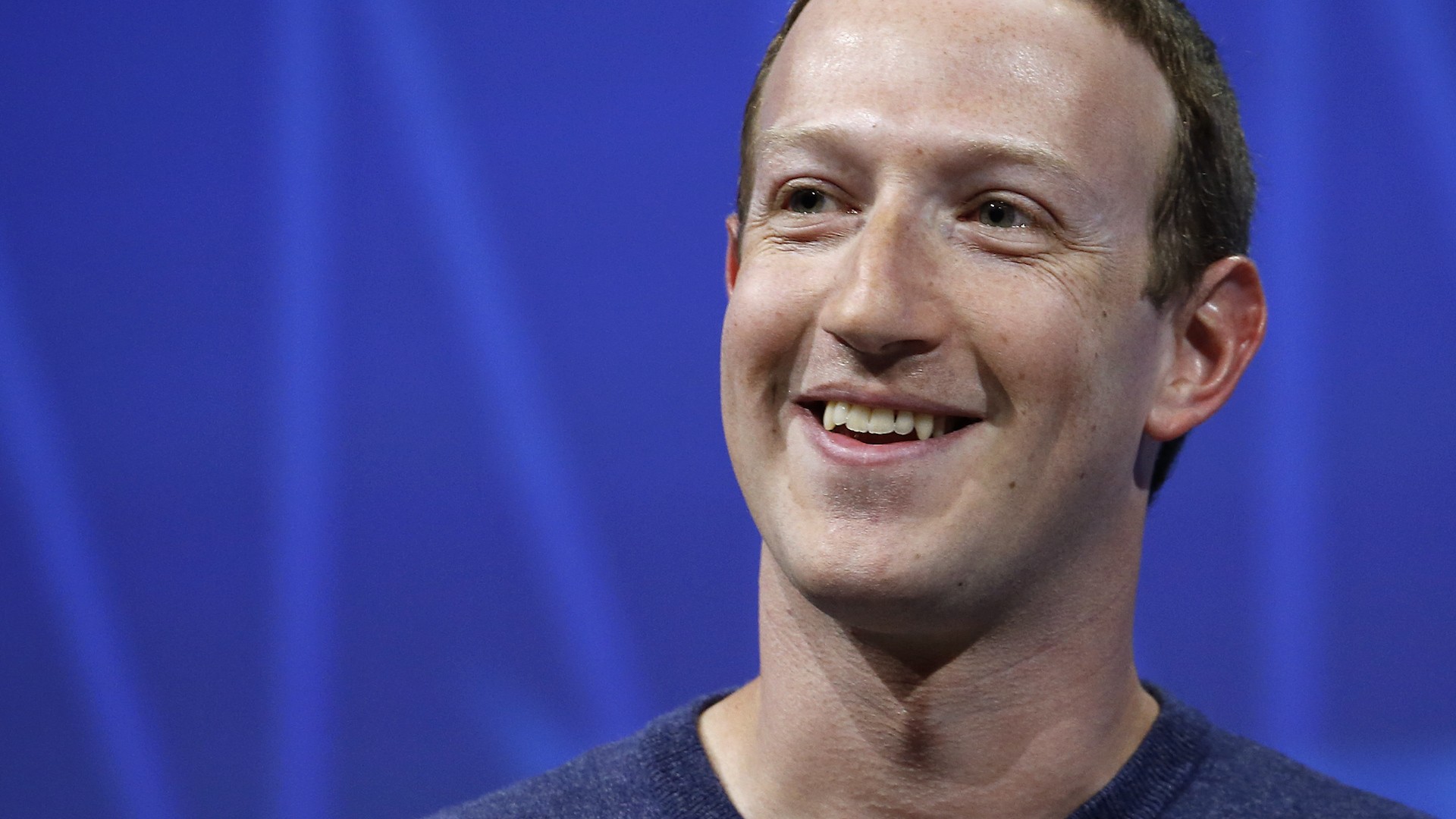 Cover: Mark Zuckerberg, chief executive officer and founder of Facebook Inc., listens during a House Energy and Commerce Committee hearing in Washington, D.C., U.S., on Wednesday, April 11, 2018. (Photo: Andrew Harrer/Bloomberg via Getty Images)