Photo by Stephen R. Sylvanie-USA TODAY Sports
There's no point in avoiding the obvious: following Wednesday's expansion draft, the Vegas Golden Knights are about as bad as an NHL team can be. We knew the Knights would be bad, but no one believed the Knights would be this bad.
So let's just get this out of the way—in this piece about the winners or losers from the expansion draft, the Knights are the biggest losers in Vegas since those four idiots went there for a bachelor party and the one guy passed out on the roof and the other three couldn't remember anything.
The one area where the Knights should have excelled was amassing draft picks. General manager George McPhee had the league's other 30 general managers by the balls, but instead of crushing them until he got what he wanted, he caressed and complimented them. The Knights accumulated only two first-round picks (Nos. 15 and 17); four second-round picks, just one of which is for this year; and a bunch of midrange picks.
Considering the leverage McPhee had going into the expansion draft, he should have gotten much more out of it. There were instances where McPhee took a clearly less valuable player from a roster but got no obvious compensation for leaving the more valuable players alone. If there was a plan, it wasn't apparent last night.
This should seal the Knights' fate for finishing dead last and earning the best lottery odds for the first pick in 2018 (although you never know with the Avalanche still in the league). That was probably always going to be the outcome next season, but it still doesn't make some of McPhee's decisions any less confounding.
Who won? Who lost, besides Vegas? Those are great questions, because I answer them below.
WINNER: Anaheim Ducks
No team was more exposed in the expansion draft than the Ducks, who had both Sami Vatanen and Josh Manson available to be selected. McPhee could've been the mafia, muscling into Ducks GM Bob Murray's territory and eventually owning him because of the stupid way he ran his business. Instead, McPhee acted like a charity, allowing Murray to give him Clayton Stoner and Shea Theodore instead of grabbing either Vatanen or Manson.
Did McPhee and Murray go to boarding school together? Did they marry each other's sisters? What's the excuse for pulling a first-round pick out of the Islanders and the Blue Jackets but settling for Stoner and Theodore from the Ducks? Does Murray know about a murder McPhee did in 1984 and this is the price for keeping quiet? Any of those are more reasonable excuses than "I just liked the Stoner/Theodore package better."
WINNER: Minnesota Wild
It's a similar situation to what happened with Anaheim. Why take Erik Haula and a prospect instead of taking Eric Staal or Matt Dumba? No one is saying the Knights had to keep Staal, but after a resurgent 2016-17 campaign, he has a reasonable contract and a lot of value on the open market. Was McPhee just exhausted by the process and not willing to start new trade talks on a Thursday? Was he looking forward to a long weekend? Is he staying at a hotel spa on the Strip until free agency?
Even if you don't want Dumba, you should be able to extract something more valuable out of the Wild than Haula. It's not as if Haula is some terrible player, but when you consider the size and depth of the barrel the Wild were over, this is a great outcome for them.
LOSER: James Neal
Oh, James. You poor, poor bastard. Two weeks ago, you were a bounce or two from winning the Stanley Cup. Now you're staring down the possibility of multiple seasons on a losing team with Cody Eakin as your center.
WINNER: New York Rangers
Oscar Lindberg is a fine, decent player with plenty of potential. It's possible he realizes that potential, but it's impossible for it to mean a lick to the overall success of the Knights in the coming years. This was another strange choice by McPhee when staring down a team that had far more valuable assets to lose.
Heck, Lindberg wasn't even the best Swedish forward the Rangers had to offer ('sup, Jesper Fast).
Antti Raanta could be a starting goaltender in the NHL right now. Michael Grabner is earning a pittance while coming off a 27-goal season. The Rangers are cap-strapped and in win-now mode, so the threat of losing Grabner's cheap production should have scared them into sweetening a deal to take Lindberg.
Taking Lindberg isn't as bad as taking Theodore, yet this feels like the biggest favor McPhee did for any GM.
LOSER: All the NHL insiders that tracked all these deals Wednesday
Seriously, no one has done more work over such a doomed operation since that guy who looked like Teemu Selanne designed the Death Star in the Star Wars movie. Thank you for entertaining us. No one has made the exchanging of 11th forwards and seventh defensemen this amusing.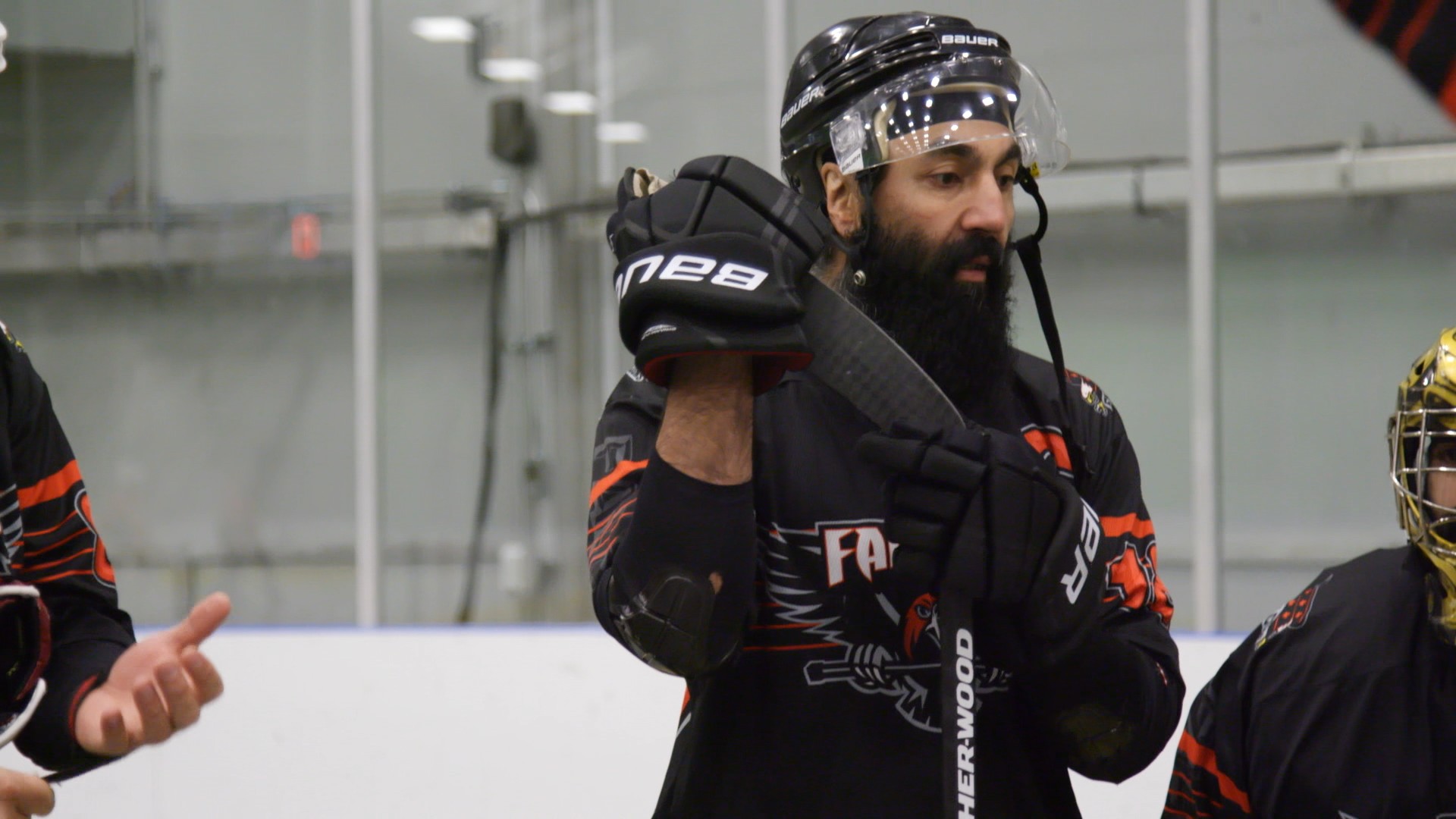 LOSER: Florida Panthers
What. Is. This. Team. Doing?
While McPhee let other teams off the hook, he took the Panthers to the cleaners. He grabbed Jonathan Marchessault and then accepted Reilly Smith in a salary dump in exchange for a fourth-round pick in 2018. Smith may not be worth $5 million per season, but he should score 20 goals playing in a top-six role.
The Panthers have been through shakeup after shakeup after shakeup lately. They bumped out Dale Tallon as GM, had a rough start to the 2016-17 season after making a bunch of analytics-driven signings, and then brought Tallon back. McPhee took advantage of the one team that seems to be in more disarray than Vegas.
WINNER: Dallas Stars
The Stars lost Cody Eakin, who is signed through 2020 with a $3.85 million cap hit and had three goals and nine assists in 60 games. Not to beat this point into the ground, but McPhee did not get enough in terms of bribe draft picks to take on other teams' garbage.
WINNER: Marc-André Fleury
After much thought about this, I say good for Fleury. Going to the Knights might feel like exile, but really it's a reprieve from being trapped in backup goaltender hell for the rest of his time in Pittsburgh. Now he gets to spend part of his career in Vegas, and if anyone deserves it, it's one of the nicest people in the NHL.
LOSERS: Tourists
You've waited all year. The time is finally here. You're going to Las Vegas, the fun capital of the world. You've packed your sunscreen, bathing suits, and a few hundred bucks you've been squirreling away to use for your can't-miss blackjack system while your spouse and child are asleep in the room.
An ambitious concierge gives you an offer you can't refuse: free tickets to a hockey game. "There's a hockey team here? In Vegas?" "There sure is, and we want to give the three of you free tickets, compliments of the hotel." "Well, sure, we like sports and have always wanted to try out this hockey thing, so let's go tonight!"
As Calvin Pickard skates onto the ice to replace Fleury with the Knights down 5-0 to the Avalanche six minutes into the first period, regret washes over you. We skipped Cirque Du Soleil for this? You go to ask the fans sitting around you if the team is always this bad, when it hits you like a face card when you hit on 12: everyone else at the game is also there because someone gave them free tickets.
You and the family decide to bail after the first period. Weeks later, you're having dinner with two other couples. You spend 45 minutes trashing the NHL. This happens all over the world for the next year. Eventually, the bad word of mouth about the product sinks the Knights. Later, the NHL.
Years go by. You have forgotten about the NHL. Suddenly, your son comes to you and says the words that send a chill down your spine.
"I want to be a hockey player. Like the Vegas guys."
You drop to your knees and shake your fist at the sky. You took your impressionable child to Vegas and the bad influences got to him.
"Why, Vegas?!? Why?!?!"
You disown your son. You get a divorce. Eventually, the world gets too hot to even go to Vegas in the winter. Yet you go back to the arena, to the place that ruined your life. You go there to find peace. Only the arena has fallen into disrepair. It's not in use. It's so hot, though, that you have to climb through a hole in the fence and go inside the building for shelter from the sun.
You sit in that same seat where you watched that one period of hockey in 2017. A disheveled man sits next to you and vomits on the floor. You ask if he needs help, only to be shooed away. You look closer. You can't believe it.
It's George McPhee.
You tell him your story. He cries. Guilt washes over McPhee. He grabs you by the shirt, drops to his knees and begs for forgiveness.
"This is my fault," McPhee wails.
You choose to take the high road, not entirely understanding the situation. "No, good sir, this could have happened to anyone."
"I can't help but think things would have gone differently if I made different choices," he says, the dried vomit now caked in his graying beard.
"How could you have known?" you say reassuringly.
"I could have taken Manson instead of Theodore," he says.
You hug McPhee. You pull him close. You look him in the eyes and pull him close again. You whisper into his ear, "This is for my family."
You punch McPhee in the stomach, causing him to vomit once more. "You were right," you scream, "it was all your fault."
You return home to repair your life, one that was destroyed because you wanted to see a free hockey game in Vegas in 2017.