June 12, 2016, started like any other Saturday night at Pulse, the beating heart of Orlando's LGBTQ community. It was Latin Night at the popular club. People were dancing, drinking, and having a good time. That was until about 2 a.m., when Omar Mateen stormed in and opened fire with an assault rifle, leaving 49 dead and another 53 injured. It was the deadliest mass shooting by a single gunman in U.S. history.
One year later, driving through Orlando, it's impossible to forget what happened that night, because the reminders are everywhere. Rainbow murals in tribute to the victims, posters in storefront windows proclaiming "Orlando Strong", and even rainbow welcome mats at local chain hotels, have transformed the face of the city into a living memorial to the massacre. Pulse remains closed, but you can visit the site.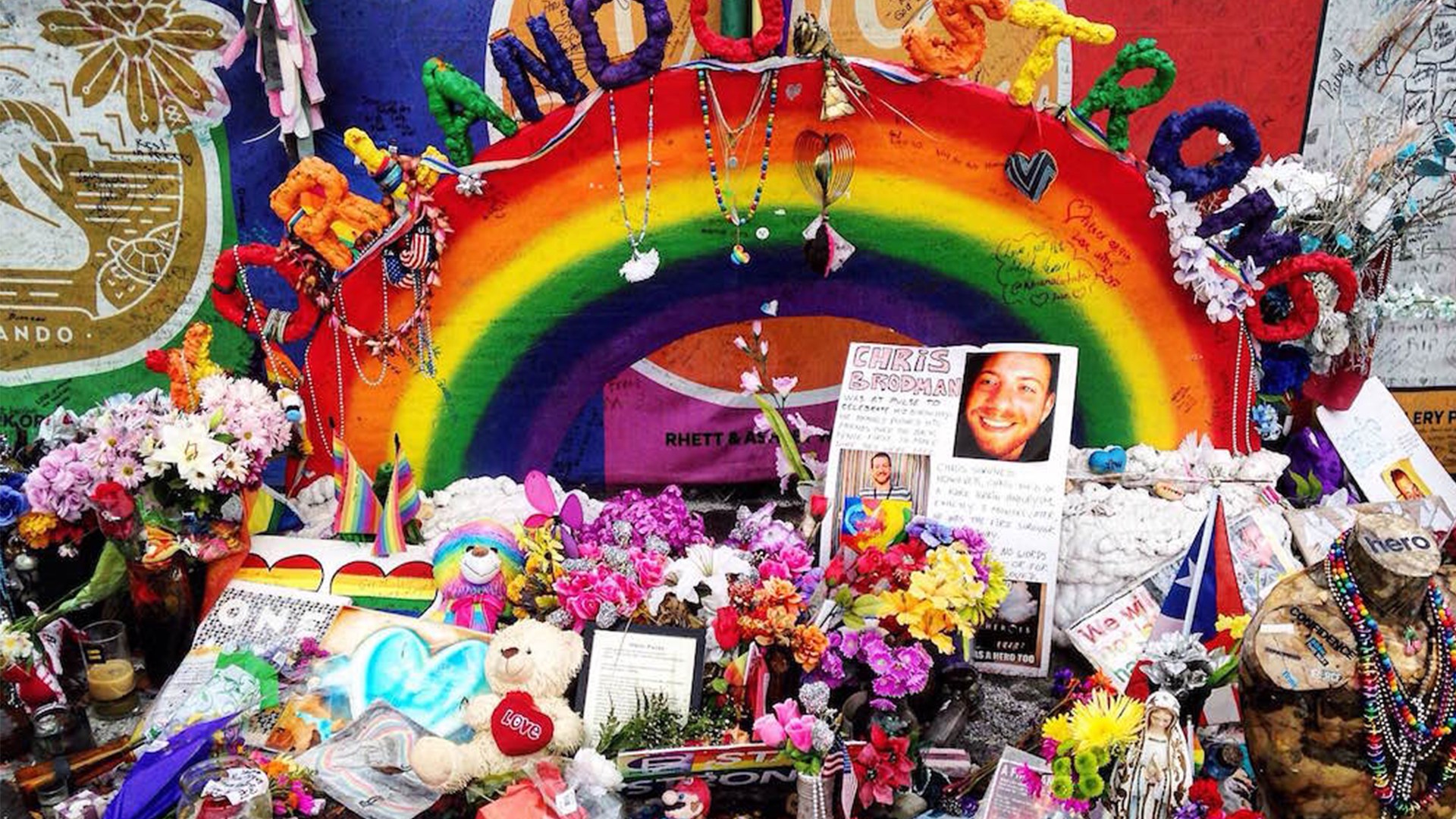 A fence surrounding the club is draped in black cloth that's been adorned with artwork. Wooden stars bearing the victims' names hang from a nearby tree, and rainbow teddy bears, statues of the Virgin Mary, and dried roses are scattered below a painted rainbow. At the back of the club, you see bullet holes through the fence — a reminder of the shootout between SWAT teams and Mateen, who declared his allegiance to the Islamic State terror group in a 911 call from inside the club. Mateen was killed in the shootout.
For those now referred to as Pulse "survivors," moving on from the horrors of that night has not been easy.
VICE News spoke with four survivors, who talked about what the past year has been like and how the tragedy has stayed with them: two DJs who were playing when the first shots rang out, a Latin nightclub promoter, and a clubgoer who lost his best friend in the attack. We met at the Oasis Community Outreach Center, an LGBTQ-affirming church catering to Orlando's black and brown community that has provided a sanctuary and a source of emotional support for some of the survivors.
Vigils, workshops, music events, and remembrance blood drives are being held across Orlando on Monday to commemorate the one-year mark. Pastor Brei Taylor of Oasis says she hopes her space can offer sanctuary for survivors and loved ones of the victims who may become overwhelmed by the day's events.