CUCUTA, Colombia — For a brief moment last week, the usually jam-packed bridge here that connects Colombia to Venezuela sat quiet and empty, absent the massive tide of Venezuelans that cross daily looking for work or medicine or to leave their country for good.
Only a few groups of downtrodden migrants sat around the Colombian side, waiting for the border to reopen.
Days earlier, Venezuela had closed its borders as the country voted on its future. To no one's surprise, incumbent Nicolas Maduro was named winner of the widely contested presidential elections. The vote was marred by the jailing of political opponents, accusations of widespread vote-buying, and record-low voter turnout.
When the border reopened, so too did the steady flow of escaping Venezuelans, wearing faces of desperation as they crossed the International Simon Bolivar bridge into Colombia.
For many Venezuelans, Maduro's victory confirmed that the the country had abandoned any hope for a peaceful change of administration for at least another six years. His victory is likely to hasten the exodus, Venezuelans at the border told VICE News.
"The only way I see that this ends is if the entire population leaves," said Jose Caravajal, 34, a Venezuelan who fled to Colombia a year ago and now sells candy and cigarettes beside the bridge. "Venezuelans are the clowns of the government."
Nearly four million people have already left the collapsing oil-nation of 32 million in the last four years, according to the Norwegian Refugee Council. And millions more could soon be on their way. A Gallup survey conducted last year and published in March 2018 found that over 40 percent of Venezuelans want to leave the country for good.
"Everything that Maduro touches he destroys."
The outflow has left large migrant populations stranded just across the country's borders in Colombia and in Brazil. Those masses, typically hungry and unemployed, have stressed the resources of host nations trying to contain the blowback of their neighboring country's crisis.
"Something must be done to help other countries of the region cope with Venezuela's implosion," said Cynthia Arnson, director of the Latin American Program at the Woodrow Wilson Center.
Most Venezuelans leaving their country blame Maduro for their problems. The handpicked successor of the late Hugo Chavez, Maduro has presided over a collapsing economy, political discord, and the steady deterioration of living conditions that has plunged the country into violence and poverty.
"This government is ruining all of us," said Leidi Chebariega, 67, through tears as she crossed into Colombia to receive remittances sent by her children in Canada. "Everything that Maduro touches he destroys."
Although few opponents of Maduro held out hope for legitimate elections, last week's vote did represent the last chance for a conventional change until 2022.
On the border, Venezuelans continue to expect the worst.
"This situation will continue," said Estella Romero, 29, a Venezuelan now living on the outskirts of Cucuta. "Only God knows where we are headed."
The collapse of the Venezuelan currency, which has made simple foods like rice prohibitively expensive, isn't likely to change course. Documented decay of the state oil company PDVSA means Venezuela's main fountain of wealth won't flow plentifully any time soon. Medicine remains drastically undersupplied while the outbreak of measles, malaria and tuberculosis spread throughout parts of the country, according to recent reports from the International Crisis Group. Water and electrical grids have failed across the country.
Many fleeing Venezuelans predict the high and rising rate of violence at home will eventually lead their country to a civil war, waged between the police, a rebellious citizenry and the many armed groups that wield power in cities across the country.
Few expect political reform to come from within.
"Unfortunately the regime has all the institutions held captive," said Francine Howard, Colombia coordinator for the Venezuelan opposition party Voluntad Popular, who lives in exile in Bogota.
"If you go to protest, you go to jail," he said.
Those grim expectations, along with daily hunger, continue to drive the massive exodus out of Venezuela. The surge of migration has already troubled countries across South America, most of all Colombia, which is bracing for an "implosion" on its border.
"All of the young people want to escape Venezuela."
Colombian president Juan Manuel Santos warned in April that "Venezuela is on the verge of imploding."
"What we hope is that this implosion will be peaceful and not violent because otherwise we will have a tremendous avalanche of more Venezuelans coming to Colombia," Santos said.
On the bridge, a young couple with a toddler wheeled two large suitcases, each piled with bags, across the crowded Colombian border. Like millions of their countrymen, they'd finally resolved that it was time to leave for good.
Jesus Mojica, 25, sold his taxi in Caracas and headed for the border with his wife Viki Medina. They were going to Bogotá, they said, with nothing but their suitcases and the hope to find a job. They planned on sending money home to both of their parents until they could afford to bring them to Colombia as well.
"Sadly we have to leave our family, leave everything behind," said Medina, 24, a former school teacher. "All of the young people want to escape Venezuela."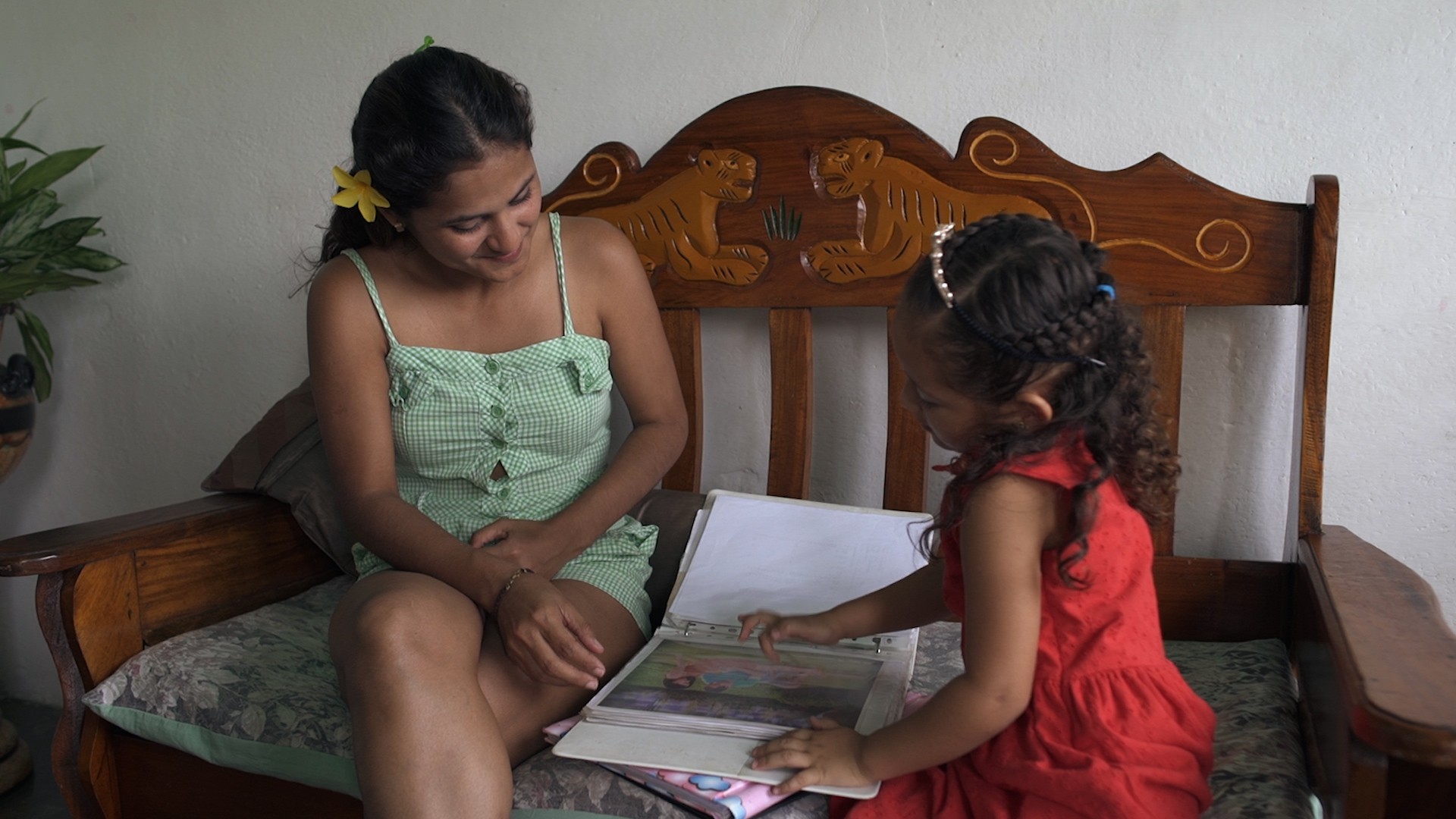 Dylan Baddour is a freelance journalist based in Colombia.
Cover image: In this Feb. 21, 2018 file photo, Venezuelans cross the International Simon Bolivar bridge into Cucuta, Colombia, as rising numbers of Venezuelans are fleeing in a burgeoning refugee crisis that could soon match the flight of Syrians from the war-torn Middle East. (AP Photo/Fernando Vergara, File)