North Korea has been secretly sending supplies to Syria that could be used to run a chemical weapons program, according to a new U.N. investigation, the New York Times reported Tuesday.
The unreleased U.N. report, which also details sightings of North Korean technicians working at chemical weapons and missile facilities inside Syria, appears to verify long-standing suspicions among analysts and diplomats of close collaboration between the two countries.
"This is consistent with what has been said for quite some time about Syrian-North Korean cooperation on chemical weapons," Ambassador Robert Gallucci, U.S. chief negotiator for 1994 nuclear weapons talks with North Korea, told VICE News. "There is a Syrian-North Korean connection in weapons of mass destruction."
The report reinforces one of the long-standing fears among Western observers of North Korea's illicit weapons programs, Gallucci said: that the Hermit Kingdom may transfer its advanced technology to hostile third parties.
"Our worst nightmare is the nuclear terrorism nightmare," Gallucci said. "The way it gets legs is by someone providing a terrorist group with fissile material or an actual nuclear weapon. North Korea has come closest to doing that of anyone."
The report's findings come at a sensitive moment on the Korean Peninsula. North and South Korea have continued talks, following a thaw in relations over the Olympic Games, that could result in fresh rounds of negotiations. But the the U.S. hasn't been swayed by Kim Jong-un's recent charm offensive, with U.S. Vice President Mike Pence saying Washington will continue its "maximum pressure campaign" on Pyongyang.
Read: Russia broke its promise to stop bombing in Syria's eastern Ghouta, U.N. says
Syria has likewise been a vexing problem for the Trump administration. The multi-pronged conflict, combined with the specter of Syrian President Bashar al-Assad's continued use chemical weapons, could drag the U.S. deeper into the seven-year war. The Trump administration launched a missile strike against targets in Syria last April in response to the Syrian government's use of chemical weapons in the midst of the Middle Eastern country's spiraling and chaotic civil war, and hasn't ruled out doing it again.
"If this new report is true, it's not surprising to me in the least."
The hardware that could be used for chemical weapons was contained among at least 40 previously unreported shipments from North Korea to Syria between 2012 and 2017, which also included prohibited ballistic missile parts and other materials that could be used for both military and civilian purposes, according to the Times.
Read: Trump's "largest-ever sanctions" on North Korea may not matter
Components that could be helpful in running a chemical weapons program include acid-resistant tiles, valves, and thermometers, according to the report, which was written by a panel of experts probing North Korea's compliance with United Nations sanctions.
"The Syrian government has had a long-standing cooperative relationship with North Korea," Curtis Melvin, a researcher at the US-Korea Institute at Johns Hopkins SAIS, who closely tracks the secret inner workings of the Hermit Kingdom, told VICE News. "If this new report is true, it's not surprising to me in the least."
Syria has been widely accused of continuing to use chemical weapons, including bombs containing chlorine, despite agreeing to the Russian-U.S. brokered chemical weapons ban in 2013. The Trump administration recently acknowledged Assad's regime was still making and using chemical weapons. According to the Syrian American Medical Society, a fresh attack in Eastern Ghouta marked the 197th time chemical weapons have been used in Syria since 2011 and the seventh case so far in 2018.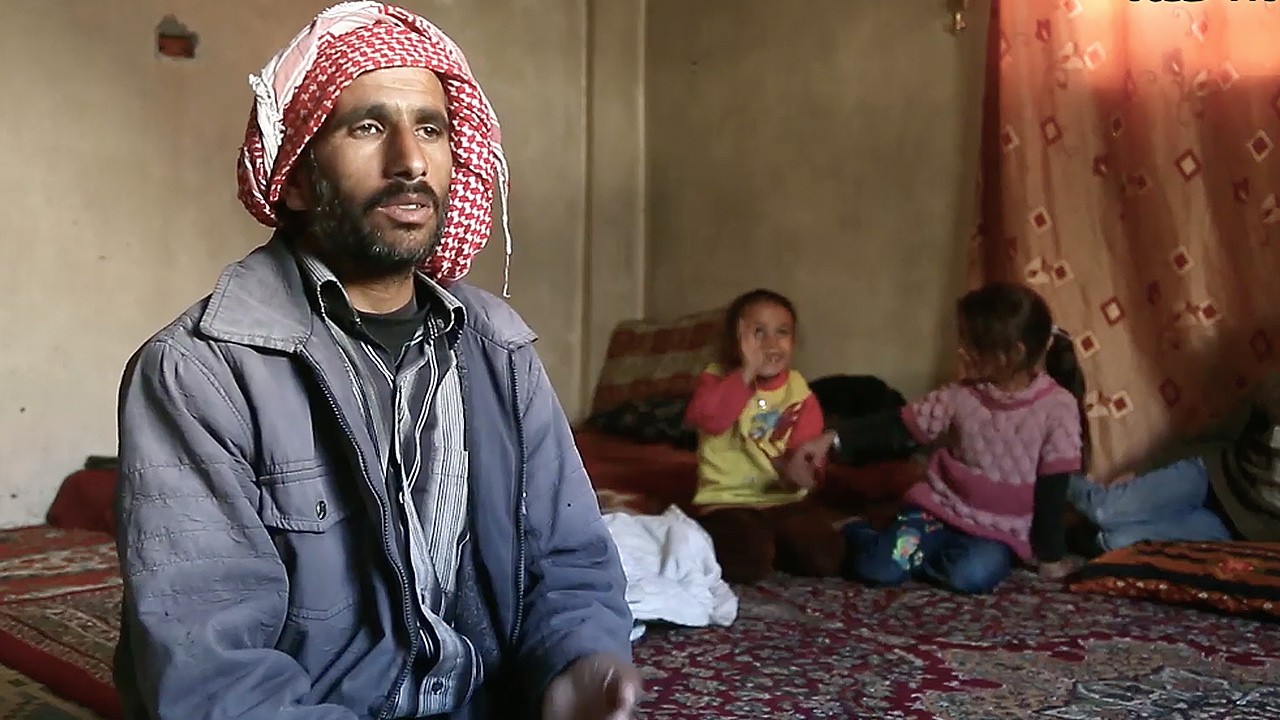 Cover image: A child and a man are seen in hospital in the besieged town of Douma, Eastern Ghouta, Damascus, Syria February 25, 2018. Picture taken February 25,2018.REUTERS/Bassam Khabieh