Jahura Khatu, a 60-year-old woman, looks out from under her headscarf and smiles with her one remaining tooth.
"My children, if you want to get in touch with Allah, you must be good to yourselves," she says. "Allah is not outside, he is inside [and] you must discover this place within yourself."
We are speaking at a Baul gathering at a village in Kushtia in western Bangladesh. The Bauls are a sect of mystics and troubadours who roam the countryside, singing songs of egalitarianism that combine the spiritual practices of religions like Islam and Hinduism.
The grass and trees surrounding the ashram are menacingly fecund after months of hot rain. There are about 30 of us sitting on the earth floor with a shrine of a dead Baul guru in the background.
The sound of folk instruments and bongo drums permeates along with weed and tobacco smoke; it's just like a summer music festival, except less bougie. Khatu's eyes are bloodshot and her gaze unwavering.
---
Watch: British Comedy's Rising Star Michaela Coel on Swapping God for Filthy Jokes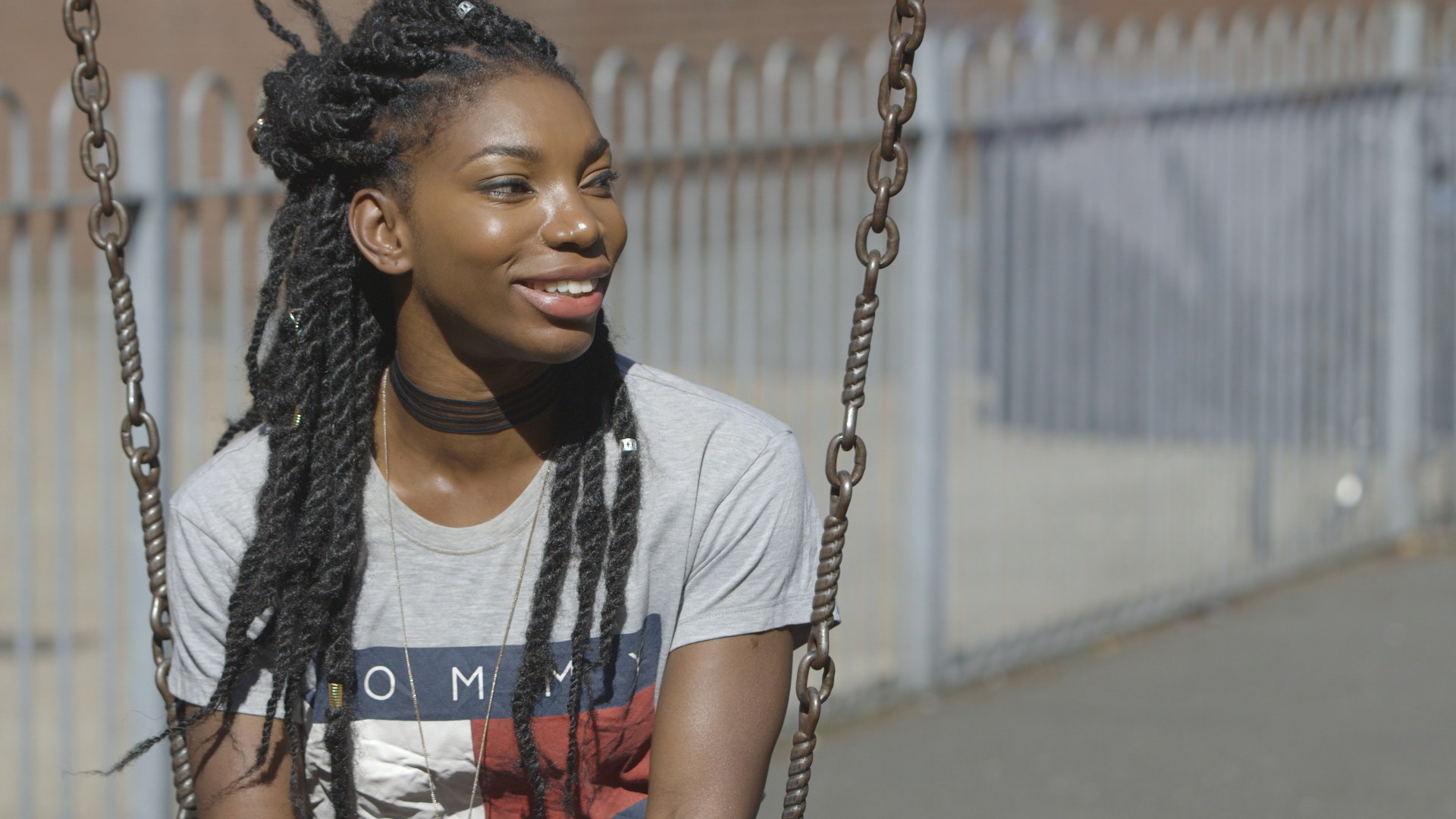 ---
It's hard to tell if her peaceful aura is coming from her or all the secondhand smoke I've inhaled. I mop my brow as a dozen Bauls end their song with a chorus of smoker's coughs.
Khatu is one of about six female Bauls at the gathering and says she has been living as such for 30 years. "I made great sacrifices to live this life," she says in Bangali via an interpreter.
Read more: The English Countess Revolutionizing Psychedelic Drugs Research
"It's hard for women to live outside [formal] homes so I had to struggle; I slept under trees and roamed far and wide," she says. "If you want to get enlightened I advise you to [work at it] over a long time; it's a long struggle."
The Bauls are native to West Bengal in India and Bangladesh. Before partition they drew from Islamic, Hindu, and Buddhist traditions but that interplay has dwindled in recent years and, Bangladesh being largely Muslim, the Bauls there are more influenced by Sufism – a mystic form of Islam.
"Although their roots likely extend deeper, [the Bauls] have been around at least a century," says anthropologist Dr. Lisa L Knight writing in the International Journal of Hindu Studies. "Bauls argue that truth cannot be found in texts such as the Vedas or the Qur'an…. Instead of worshiping a deity one cannot see, Bauls argue that one should focus on human beings and human experiences."
While beliefs and spiritual practices differ across different Baul groups, they are united by "a strong stance against the societal hierarchies of caste, religion, and gender," Knight says. "Bauls are both constructing a new way of looking at the world while simultaneously deconstructing normative ones."
Bangladeshi women who find themselves choking on conservativism have long been able to join these roaming bards, whose teachings are disseminated via song and passed down through oral tradition. Bauls typically visit villages to perform songs and impart spiritual wisdom in exchange for offerings of food and cash. Some travel in groups while others live with family members.
The women who defy social norms to become Bauls are usually shamed for it. "One of the reasons we are outcasts is because we smoke weed," says Rumana, who was a lawyer from a wealthy family before becoming a Baul 22 years ago. "I think it is the way to get enlightened but society doesn't accept it."
She wears a red bandana and struts among her male peers, breathing out weed smoke like a dragon. She says she projects a maternal aura to avoid being objectified by men from the towns and villages.
"Women are not just to be desired," she says. "I live my life in such a way that emphasizes my motherhood; not my womanhood."
"In Bangladesh, people generally think that women should be in the home and not come out but we violate this convention and this makes people think we are weird," she says. "I've faced so many ordeals I cannot even describe them!"
None of the Baul women I spoke to wanted to go into detail about the kind of hardships they have faced. Jahura Khatu, who lived through the 1971 Bangladesh war of independence, spoke about how she hid in the bushes from the marauding Pakistani army. On the orders of the government, soldiers systematically raped an estimated 200,000- 400,000 women during the nine-month conflict.
"Nowadays it's safer to become Baul because society has become less conservative," Khatu says. "More and more women are becoming Bauls and I think it's great."
Female Bauls create their own compositions and teachings. Knight quotes a song written by an Indian Baul called Rina that rails against the binding ropes of caste, patriarchy, and prejudice referred to as jat.
Jat is merely the mind's filth, brother
Because of jat the people close to you become distant
Why do you care so much about jat?
Purify your mind first
…
Rina says you'll see that jat is nothing but a societal prejudice
While Rina sings her own compositions in India, Rumana and her Bangladeshi cohorts sing the songs of Lalon Shah – a spiritual poet and social reformer who lived in then Bengal in the 19th century. For her, his compositions form the nearest thing to a holy corpus of teachings.
"We sing Lalon's songs [because it] is a form of prayer," she says. "When we sing his songs, it's a kind of craziness in other people's eyes. They think this life is a bit crazy but, for us, it is the ultimate form of living."