AlKane / Getty Images
I wasn't completely invested in concussion science until a car swerved into my bike lane four weeks ago, knocked me off my bike, and left me dizzy on a sidewalk curb, putting a sizable dent in an already tumultuous year.
As a health and science journalist, I've edited and read several concussion stories. And I've followed the terrifying trial of Aaron Hernandez, former NFL player who completed suicide while in jail for murder, as reports revealed a few weeks ago that he had Chronic Traumatic Encephalopathy, a degenerative brain disease. CTE, catalyzed by repeated hits to the head, can cause major personality changes, and is so alarming that many families are pulling their children out of football training altogether.
From the lay concussion experience—i.e., me on my bicycle—to Hernandez's case, one thing has become increasingly clear to me (maybe the one thing that has been clear to me for a month): Our understanding of concussions is far from where it should be. An estimated 1.7 million people sustain brain injuries every year and 52,000 of them die. Even after the debut of a movie literally called Concussion, the shortage of research and awareness leaves us dangerously short of the care, treatment, and answers we need. If I had the energy to be outraged, I would be.
"The story is that we're primitive in our understanding of concussions," says Barry Kosofsky, director at the Weill Cornell Concussion and Brain Injury Clinic. "It's a horrible state of affairs for athletes, parents and patients."
I found that out firsthand. On the day of my accident I left the house at 8 am, and was biking to work on my usual route in Brooklyn when a yellow taxi chose to stop abruptly in my lane, and the passenger swung her door open. My front tire hit the door at full speed and I flew off my road bike, landing a couple feet away on the right side of my head and right arm. I was wearing a helmet I've had for years.
When I was lying on the ground, the taxi passenger and a passerby fluttering around me anxiously, I actually thought I was fine. There was gravel in my bloody cuts, and a puddle of sludgy water a few inches away from my head, but I thought I just needed a moment to catch my breath. Then I sat up and there was a loud ringing in my ears while my body dissolved into weak, cold sweats. I wanted nothing more than to lay back down and go to sleep.
---
More from Tonic: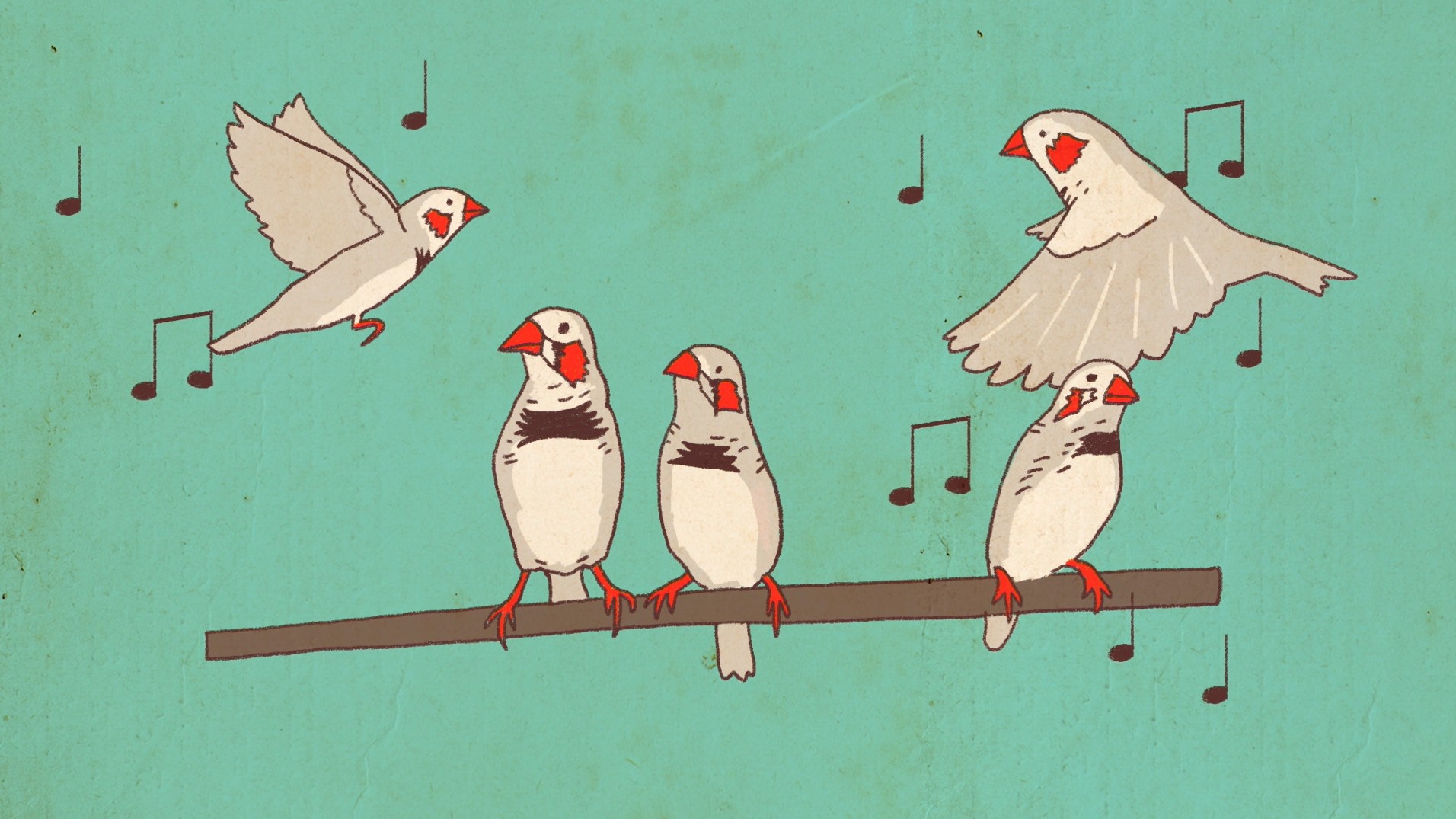 ---
Half an hour later, I was in an ambulance, trying to answer some police as they made an accident report. The number of things people think they should ask you when you hit your head is surprising: Do you want to walk? Where's your insurance card? Which ER do you want to go to? Do you want to press charges against the taxi driver?
Meanwhile, I was lost in the blurry recesses of my brain, adrenaline masking any signs of physical pain, not equipped to answer. I called my dad, a physician, who confirmed I should go to the ER. I told the police I would follow up later. As the ambulance took me to the hospital, I sent a Snapchat of some Brooklyn trees outside the back window to my two best friends because my only thought was how pretty the brownstone-lined streets looked in the morning sun.
Later that day, after I had undergone a CT scan, physical, and been asked some questions to make sure I was coherent, my friend picked me up in a Lyft and took me home. The hospital had given me little guidance—they said I had a concussion but my brain scan was normal, and told me to call the NYU Concussion Center for a follow up appointment. I was starving—the last meal I had was a whiskey at 8 pm the night before—so I ate half a frozen pizza and went to sleep.
The following two days were deceptively stable, and I felt lucky. I hadn't broken any bones and my friends were stopping by at all hours of the day and being wonderful, making me pasta and avocado toast and lying next to me even though my sheets were stained with blood from the scrapes on my body. I looked up advice on how to handle my situation, and called up my cousin, a neurosurgeon: The main tenets were to stay away from screens, relax, and most importantly, don't get another one.
But then the headaches hit. I've suffered migraines in the past, but concussion headaches were different, duller and more relentless. For the next three weeks there was not one time I didn't have a headache, and the only thing that varied was how severe it was at any given point of the day. Sometimes it was just heavy pressure behind my forehead and the back of my neck. Other times I felt like there were tiny, furious sound systems pulsating in my temples, ready to break through my skin. My mind was always foggy, and my reactions clumsy and delayed. I slept all the time.
In my fuzzy waking moments, I scraped the internet for concussion information, but it was overwhelmingly contradictory. One popular study said children who took more cognitive rest in the days right after their concussion were most likely to heal within three months, while those who didn't took longer. But it was based on self-reported data from kids and didn't clearly define the level of rest. Kosofsky tells me the patients most susceptible to long-term problems are people who have anxiety, attention deficit disorder (ADHD), or prior head injuries before the concussion happens. The rest of us, he says, normally recover within a few months, so there's nothing to do but avoid triggers that bring on inducible headaches.
But the triggers for me seemed to be, well, everything. Light, sound, and music. People laughing. Looking at my phone, or trying to read a book or looking at a screen. Texting, but also talking. Hanging out with people for more than half an hour. Walking or trying to go outside were treacherous for even 15 minutes—I took a stroll with a friend a few days after my accident and was nauseous for hours afterward.
The most interesting thing in those first few weeks, however, was the trigger that was my mind. I could think about silly things: the Baby-Sitter's Club books, or who my friends were dating. But as soon as I started thinking or processing any actual information, the headaches would crescendo. While looking at a screen seems forbidden in the first few days after concussion, the anxious thoughts when not being distracted by one were sometimes worse.
The stress of the American health system made it worse. Attempting to get treatment proved to be a twisted maze at the time when I needed it most. The Concussion Center at NYU wouldn't let me make an appointment with their team until I had a no-fault claim filed with the taxi's insurance company, confirming they would pay for my treatment. But the driver had left the scene, and the police had yet to track him down. I tried several other neurologists in the city, but got the same story—unless I was willing to pay hundreds of dollars out of pocket, no one would see me. This, to me, was one of the most jarring realizations of my recovery. Concussion patients, ideally, should see a host of specialists depending on their symptoms, Kosofsky says. A neurologist, for the brain, an ophthalmologist, to assess pressure behind the eyes. A physical therapist for any sort of musculoskeletal issues that can contribute to the pain. And certain tests, like ImPACT and eyetracking can be critical. But even with the significant insurance coverage I have through my employer, I couldn't get a doctor or physical therapist to see me without the no-fault claim—anyone I called would explain that my own insurance company would drop my coverage as soon as they found out it was the taxi driver's fault.
I didn't get any treatment until more than a week after my accident when my parents showed up and stepped in. I have the unique privilege of being from a family of medical professionals and they helped me get a follow-up MRI to check for brain bleeds at the hospital my uncle works at, and make an appointment with a family friend, a neurologist in New Jersey that would see me without the taxi's insurance. Dr. Rao (no relation) did a more thorough examination and told me it would still take some weeks to be normal. She prescribed physical therapy and offered me the option of taking SSRIs, also used to treat depression and anxiety, and muscle relaxants—both of which I chose to forego because they sounded too strong.
With so many other health issues in my life, my main means of healing has been pushing through, and forcing myself to be strong. With a concussion, any attempt at resilience or strength made things worse, the only thing that worked was letting go. "It's not okay to power through a headache," Kosofsky says.
But I felt weak and depressed when I thought of my mind and body atrophying amid the fatigue. My work—which I find fulfilling and usually motivating—requires focus and mental acuity, and I couldn't read or write more than a few sentences for the first two and a half weeks after my accident. I had also started bouldering a few months ago at a nearby rock gym, and suddenly my body felt pathetic without any physical movement. There were more than a few moments when I didn't think I would ever be normal again.
I found solace in other people's concussion stories. A friend, Chris, had suffered multiple concussions while playing sports and told me to rest more than I thought I needed to. His concern was validating—he knew what this felt like. Another friend, Nitya, had hit her head on the dashboard in a car accident, and said she spent months thinking she might not ever reach her full mental potential.
Nitya also introduced me to her friend Jenya, who has been experiencing post-concussion symptoms for three years after suffering two back-to-back hits to the head when playing sports. "Sometimes I'm good humored about it and sometimes it gets to me," Jenya told me about her own experience. "The doctors originally told me I would get 100 percent better."
Jenya has gone through a rollercoaster of symptoms, from constant nausea and dizziness, to chronic headaches. She has also tried a full gamut of treatment options—often let down by physicians who haven't taken her symptoms seriously. She went to a neuropsychologist, tried migraine medications, and wore sunglasses pretty much all the time for years, even indoors, because of her photosensitivity. She hasn't been able to play sports since.
It's only recently that Jenya says she found some relief, partly through acupuncture treatments, and partly through a concussion specialist at the University of California in Berkeley, where she is now a student. For the first time, the doctors were able to tell her a little bit more about why she had been experiencing symptoms for years after her concussions, and it has to do with struggling to combine images from her right and left eyes.
While Jenya told me she's hopeful about her treatment at Berkeley, she's also, understandably, angry and frustrated at what she had to go through to get there. At one point, a physician didn't want to write her a letter to get extra breaks during her GRE exams, required for graduate school, because she didn't think her symptoms warranted more time. Her story made me livid.
Kosofsky, meanwhile, has done extensive research to identify brain injuries, and helped develop an internal app that helps concussion victims with specific exercises. But even he says there is a huge gap in the knowledge and treatment of concussions, which creates even more anxiety in the age of CTE.
The science of concussions is far behind where it needs to be to serve the millions of people who suffer them. In the case of Aaron Hernandez, this is not just a matter of public health, but one of life, death, and safety. I have to wonder what a deeper understanding of CTE could have done for him, and the person he killed. And I have to wonder about the countless other athletes in his position who could see their lives and personalities dramatically change.
As for me, the consequences of concussions are far less serious, but have permanently changed my life. It's been a little more than a month since my accident, and I'm closer to a full recovery. I only get a headache for an hour or two a day, usually at night before I go to sleep. I'm almost working full days again, even though I sometimes still jumble up words or take longer to do the same tasks—I'm pretty sure I wrote the same sentence three times when writing a draft of this article. And while I can't yet do any sort of strenuous exercise, or go out drinking and dancing without consequences, I'm confident that I will get close to normal.
What I don't know is when I will get the courage to go to the rock gym, look up at the top of the wall, and not be terrified to give it a shot.
Read This Next: There's Still No Surefire Way to Diagnose a Concussion