Photo of Jeff Sessions by Win McNamee/Getty Images
The surprise election of Donald Trump scared millions of Americans shitless. Most of the people who were worried were groups Trump had repeatedly targeted, directly or obliquely, in campaign speeches—Muslims, refugees, immigrants, those who had gotten health insurance thanks to the Affordable Care Act. But quietly, off to one side, an oft-maligned sector of the populace was also wailing and gnashing their teeth: pornographers.
"As he got elected," recalled Marc Randazza, a First Amendment and intellectual property lawyer who's worked with clients in the adult industry, "I was informed by almost everybody I knew that the sky was falling."
During the GOP primaries, Randazza and others close to the industry thought Trump was the most porn-friendly candidate in the Republican field. Compared to an archetypal religious conservative like Ted Cruz, the casino strip club owner with cameo credits in Playboy soft-core films stood out as fairly tolerant of the pleasures of the flesh.
As time went on, though, Trump began to pay lip service to old Republican anti-porn stances, signing a pledge to prioritize obscenity prosecutions in August. He also surrounded himself with staunch critics of the adult industry like Attorney General Jeff Sessions and Vice President Mike Pence. Trump almost certainly doesn't care about porn—his model wife has appeared in some pretty raunchy nude photos—but as with so much else, he seems willing to go along with the conservative view on it.
The Trump administration has yet to take any concrete action against the adult industry—and probably won't anytime soon because it has a lot of other things going on. Whitney Strub, a historian of the politics of pornography at Rutgers, told me he thought even Sessions—who floated the possibility of reviving a dedicated anti-obscenity task force within the Department of Justice during his confirmation hearings—wouldn't tackle porn until he's had a crack at "other major agenda items, such as reasserting racial profiling, hyper-criminalizing protest, and suppressing dissent."
But Republicans at large are still committed to waging war on porn. Since November, anti-porn bills and resolutions have flooded state legislatures. In at least 13 states, most visibly Alabama and South Carolina, conservatives are pushing variants of the Human Trafficking Prevention Act. Drafted by a disbarred lawyer with a shady past, the measure requires that all electronic devices with an internet connection come with a built-in porn filter, which companies would update via dedicated 24/7 support centers. You'd have to submit a written request and a payment of $20 to get the filter removed. (Money from these fees would go toward anti-trafficking efforts.) Naturally, this far-reaching legislation has been routinely denounced by free-speech groups and anti-regulation Republicans, but these bills haven't been defeated yet. Mark Stabile of the Free Speech Coalition, an adult-industry advocacy group, believes these filter laws will soon be moving through the legislature in up to 24 states.
Simultaneously, an initiative backed by anti-porn feminist Gail Dines has led conservatives in many states to advance resolutions declaring porn a public health crisis. These regulations rest on disputed and shoddy claims about porn harming marriages, leading teens down a path of risky behavior, and even causing erectile dysfunction. Since Election Day, Arkansas, Kansas, Tennessee, South Dakota, and Virginia have passed such resolutions, while states as diverse as Minnesota and South Carolina are still considering them. Debates on these measures are naturally full of grandstanding. Here's a gem from Kansas* State Representative Chuck Weber, a Wichita Republican: "When a person consumes pornography, it's like consuming cocaine or opioids. It has a detrimental effect. It messes up the wiring in our brains; it changes the way we function."
Advocates of these measures, adult-industry lawyer Karen Tynan told me, "are trying to use a panic around adult content to create concern among parents. There is no public health crisis."
Late last month, Utah became the first state to enact a law that allows citizens to sue porn distributors for damages resulting from the minors encountering their content—think the costs of long-term therapy. Porn sites would only be immune if they made "good-faith" efforts to vet users' ages (a vague criteria) and post clear warnings about the dangers of their contents. That bill's key proponent, Republican State Senator Todd Weiler, has pledged there'll be more anti-porn legislation to come. And last December Utah's Republican governor, Gary Herbert, pledged $50,000 in taxpayer money to continue a statewide campaign against porn.
"I expect to see more bills like this one being introduced in other states," said adult-industry lawyer Michael Fattorosi, who added that he also expects Republican-controlled states to try to use existing regulations to hobble pornographers.
---
Watch: The Digital Love Industry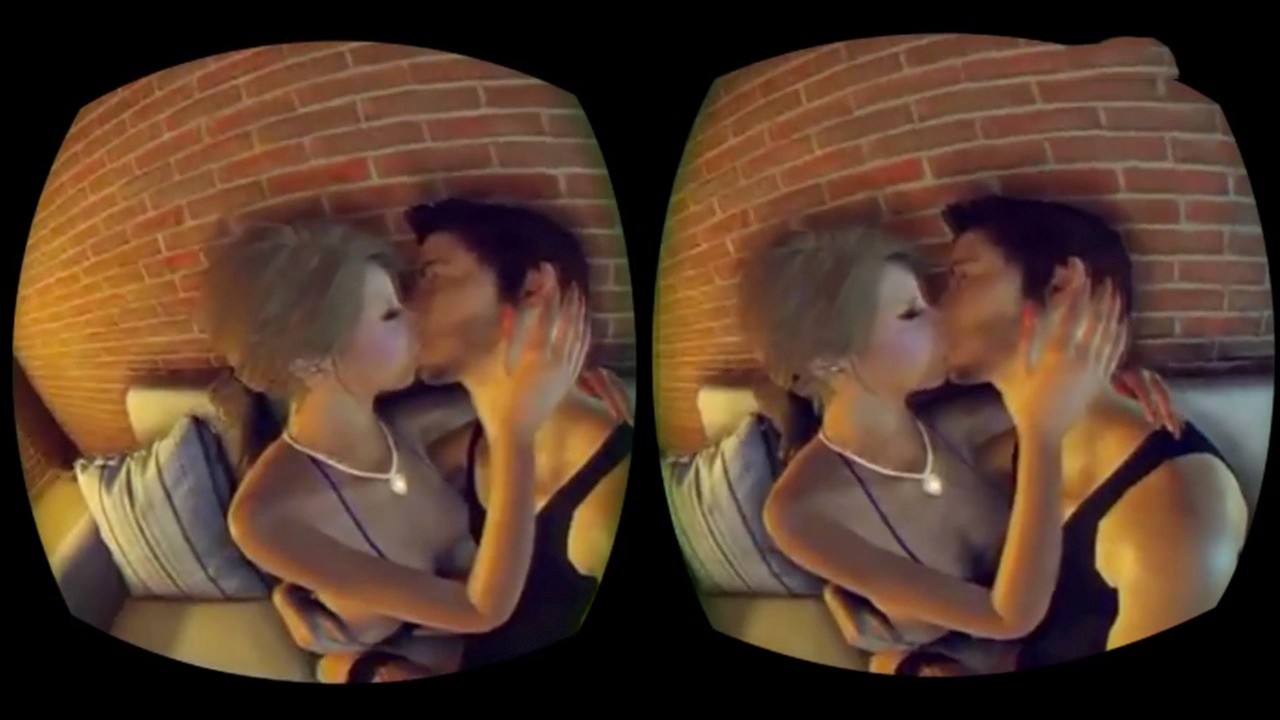 ---
Porn is in no danger of being banned. And legal experts agree it'd be hard for the authorities to pursue obscenity cases, which have grown difficult to prosecute as porn has grown more accepted by juries nationwide. But these measures target an industry that's already marginalized in various ways—for instance, payment processors often discriminate against porn producers and distributors. "The more government interference in an industry… the more likely acquirers and banks will want to avoid transacting with it to avoid any reputation risk," explained Maria Sparagis of DirectPayNet, a payment service specializing in "high-risk" clients like pornographers. "Morals and ethics are a big issue when banks decide whether to work with an adult entertainment company."
The big question is whether the Trump will endorse this anti-porn crusade at the federal level. Strub said that one reason he might is that he's suffered some high-profile setbacks on the domestic front. "Fomenting anti-porn sentiment is all-purpose rally-the-base red meat, so a major policy failure would be a potential trigger for such a shift" of focus to anti-porn initiatives, explained Strub. He added that Ronald Reagan and George W. Bush both cracked down on the adult industry to appeal to conservatives after they publicly stumbled. Trump could throw his weight behind local initiatives for some perceived easy proxy wins, and talk up federal anti-porn measures, potentially scaring the porn industry and invigorating its critics even more.
"It's a little early for the administration to resort to" an anti-porn push, admitted Strub. "It would read as weakness to resort to such a second-tier priority so quickly. But considering Trump's habit of really inept and transparent distraction attempts, anything's on the table."
An earlier version of this post incorrectly stated that Chuck Weber was from Kentucky. He is from Kansas. 
Follow Mark Hay on Twitter.