Twitter hasn't quite figured out how to deal with white supremacists and hate speech on its platform. But it's going to start small: taking away blue checkmarks.
On Thursday, Twitter began removing the blue "verification" signs from the accounts of prominent white nationalists. The move reflects Twitter's acknowledgement that it has helped elevate far-right activists as well as its hesitance to take drastic measures; "de-verification" doesn't do much besides lower the ranking of Twitter accounts in search results.
The company announced the de-verification as part of a review of the verification process, which started with ensnaring "accounts whose behavior does not fall within these new guidelines," including white nationalists. Now, Twitter says it's no longer "accepting any public submissions for verification and has introduced new guidelines for the program."
Though Twitter has never done a mass removal of blue checkmarks before, it did strip the verification of ex-Breitbart provocateur Milo Yiannopoulos in January 2016, a few months before ultimately kicking him off Twitter permanently for ginning up a mob to harass black comedian Leslie Jones.
READ: Twitter rolled out a long-awaited anti-abuse feature. Was it enough?
The newly de-verified accounts include high-profile members of the so-called alt-right, such as Richard Spencer, the white supremacist activist; Charlottesville "Unite the Right" rally organizer Jason Kessler; British far-right activist Tommy Robinson; and social media personality Laura Loomer, who crashed a staging of Julius Caesar in New York this past summer.
Predictably, they all freaked out on Twitter.
The hard truth, however, is that de-verification doesn't do much. Aside from giving new users the impression that possessors of blue check marks are big deals, the biggest upside is ranking users more highly in search results. Critics have long said that Twitter should take more extreme measures — like banning white nationalists (which it did in one roundup last November) — and straighten out its abuse reporting system.
Twitter did permanently ban another controversial figure on Thursday: the livestreamer and alt-right intellectual Baked Alaska, who has frequently flirted with Holocaust denial and anti-Semitism. But after the suspension, he almost immediately began broadcasting live on YouTube, protesting his expulsion by asking people at an In N' Out burger restaurant for their opinions on the matter.
Beyond trying to contain the alt-right, Twitter — like YouTube, Facebook, and others — has publicly committed itself to dealing with harassment, bots, and other abuses on its platform after damaging reports surfaced. In October 2016, CEO Jack Dorsey said in a letter to shareholders that the company was planning to make "meaningful updates" on its harassment policies in the next quarter.
This past July, the company reported that it had substantially reduced the amount of abuse on the platform, citing advances in algorithmic feed filtering and an increased number of suspensions issued. But victims still deride Twitter's user abuse reporting system as opaque and ineffective, and the company has long insisted it cannot comment on individual cases or reports. And there's the issue of Russian bots and fake news on Twitter, and other efforts to push propaganda and sow discord among U.S. users.
READ: Twitter's Russian troll farm problem isn't getting any better
Twitter is in a tough spot, with less room to maneuver than Facebook, which has announced plans to hire a few thousand additional staffers to monitor abuse and offensive content on their platforms. Twitter's stock has fallen over 70 percent to about $20 a share from its January 2014 peak, and the company has struggled to grow its user base and become profitable; Facebook, on the other hand, is practically minting money and growing its business like clockwork every quarter.
So without the resources to add new moderators to better police what happens on the social network, it's unclear what Twitter will do next to actually clean up the platform. For now, it's just taking away some blue check marks.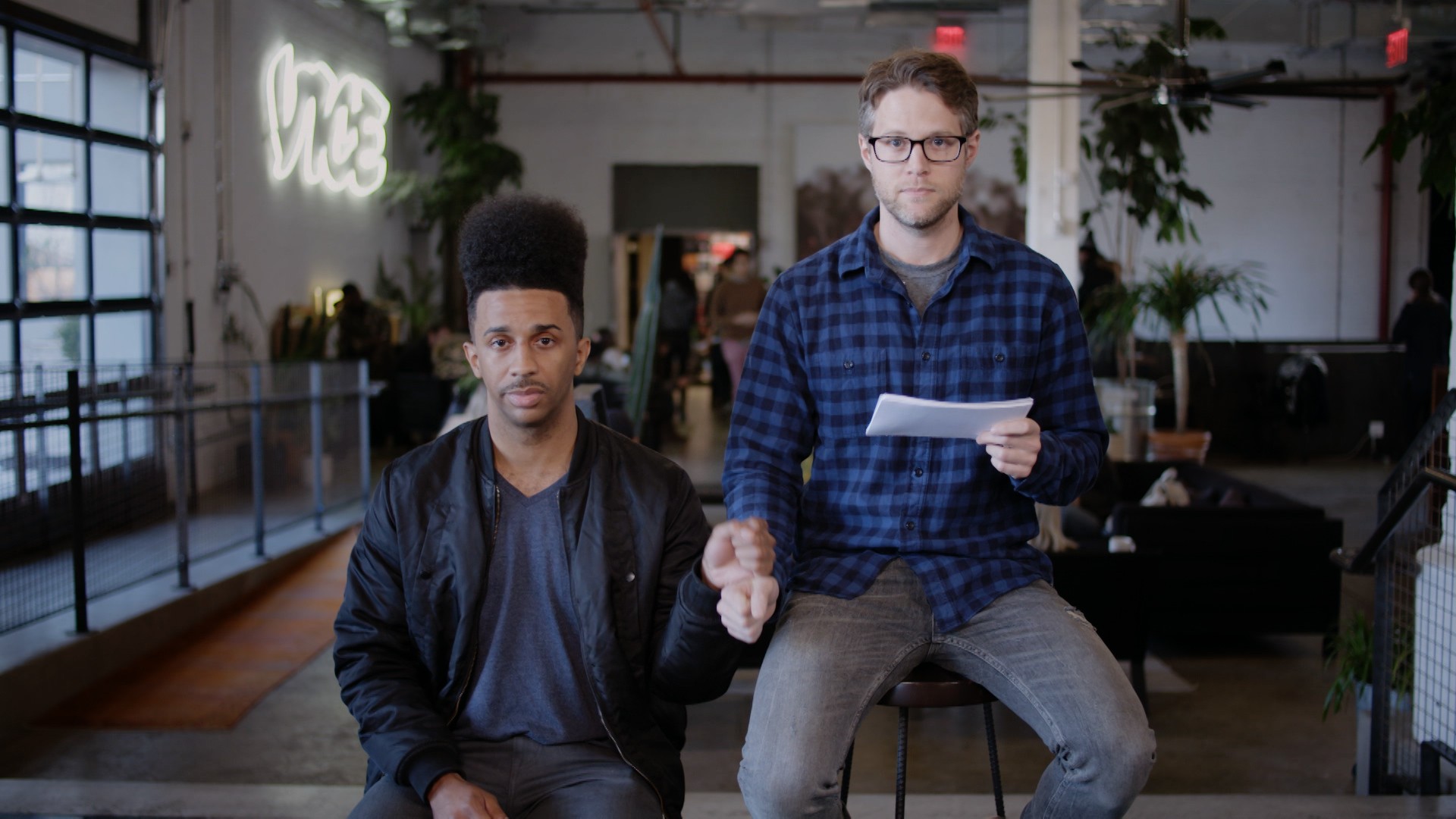 Cover image: White nationalist Richard Spencer (C) and his supporters clash with Virginia State Police in Emancipation Park after the "Unite the Right" rally was declared an unlawful gathering August 12, 2017 in Charlottesville, Virginia.