Six weeks after the mass shooting in Parkland left 17 students and teachers dead, the town of Deerfield, Illinois, inadvertently put itself on the front lines of the national gun control debate.
Appalled at the massacre, board members of the town of 19,000 on the outskirts of Chicago voted unanimously to ban assault weapons on April 2 — the first local attempt in the United States to institute a ban in response to the Florida school shooting. The ban, which would impose a fine up to $1,000 a day for those found in possession of an assault weapon, was supposed to go into effect June 13.
Then came the NRA. Less than 48 hours after the vote, pro-gun groups filed suit against Deerfield, and they were soon joined by the NRA of Illinois, which is vowing to take it all the way to the Supreme Court. On Friday, a judge will weigh their motion to block the ban from going into effect until the lawsuit is resolved.
"Yeah, they voted 6-0 to approve this gun ban. There was also a time in American history when municipalities also voted to enforce segregation in their communities," said John Boch, executive director of an Illinois-based gun advocacy and lobbying group "Guns Save Life." "The country will be in a better place when we get rid of these arbitrary and silly gun bans."
Read: Betsy DeVos says school safety commission, formed after Parkland, won't address gun violence
Guns Save Life, NRA's Illinois chapter, and other pro-gun groups have signed onto a lawsuit against Deerfield, on behalf of Daniel Easterday, a resident and gun owner who will be impacted by the ban.
A public hearing on April 2 drew enraged residents and outsiders, who sounded off about the impending ban. "You are the bureaucrats that Thomas Jefferson warned us about," Deerfield resident Dan Cox told the board.
"We can't allow any village to take constitutional rights away from a person"
It's not clear how many other Deerfield residents own assault weapons.
"It doesn't matter," said Richard Pearson, executive director of the Illinois State Rifle Association. "If it's one, that's enough. We will fight for any individual. We can't allow any village to take constitutional rights away from a person."
The ban would fine anyone in possession of an assault weapon, which includes semi-automatic rifles, pistols and shotguns that can be modified to fire multiple rounds of ammunition, or anyone caught selling or manufacturing those items. The ordinance makes clear this is not a ban of handguns or hunting rifles; it specifically singles out assault weapons as "dangerous and unusual weapons." Local authorities say that the goal of prohibiting their sale, possession, or manufacture in Deerfield is to improve residents' sense of safety at schools, places of worship, and other public spaces.
Deerfield isn't the only Illinois town to take action against assault weapons. In 2013, right before Illinois passed a law that limited local municipalities' power to regulate guns, the adjacent village of Highland Park snuck through its own ban on assault weapons. A legal battle over the ban went all the way to the U.S. Supreme Court, which in 2015 ultimately refused to hear a challenge to a federal court's ruling brought by pro-gun groups. In short: Highland Park won.
Read: What exactly is Betsy DeVos' school safety commission doing?
Most states, 42 in total, have firearm preemption laws, meaning that local governments are blocked from passing their own laws regulating the sale, manufacture or possession of certain firearms. Illinois' 2013 law curtailed local authority to regulate firearm but it's not explicitly a preemption law. The legal murkiness leaves enough wiggle room for both sides in this showdown to claim that the law is on their side.
Boch says that he and his counterparts expect they may lose at the district level but are playing the long game. "We're prepared to take this all the way to the Supreme Court," he said. "Yes it's going to be expensive, and we've committed ourselves all the way through to the end."
Deerfield doesn't have a shooting range, and doesn't appear to have much of a local gun culture. But Todd Morgan, who runs NorthShore Sports Club, a shooting club just eight miles north of Deerfield, says residents who own guns are worried about the ban.
"We've got about 50 to 60 people from Deerfield who use our facilities. These are just good, normal people who like to shoot," said Morgan. "They've asked us if we can store their firearms for them, and of course we will. They can come here for conjugal visits, I guess."
This time around, pro-gun groups are hopeful that a supportive administration, plus the possibility that a like-minded president may appoint a like-minded Supreme Court justice in the future, may be the ingredients necessary to overturn Deerfield's ban – and discourage other towns in Illinois from trying to follow its lead.
Meanwhile, a similar fight is brewing in Boulder, Colorado. On May 16, the city council voted unanimously to ban assault weapons. Boulder's ordinance is a little more lax than Deerfield's, as it applies only to new purchases of assault weapons. Residents who already own assault weapons have until the end of the year to obtain a certificate proving prior ownership.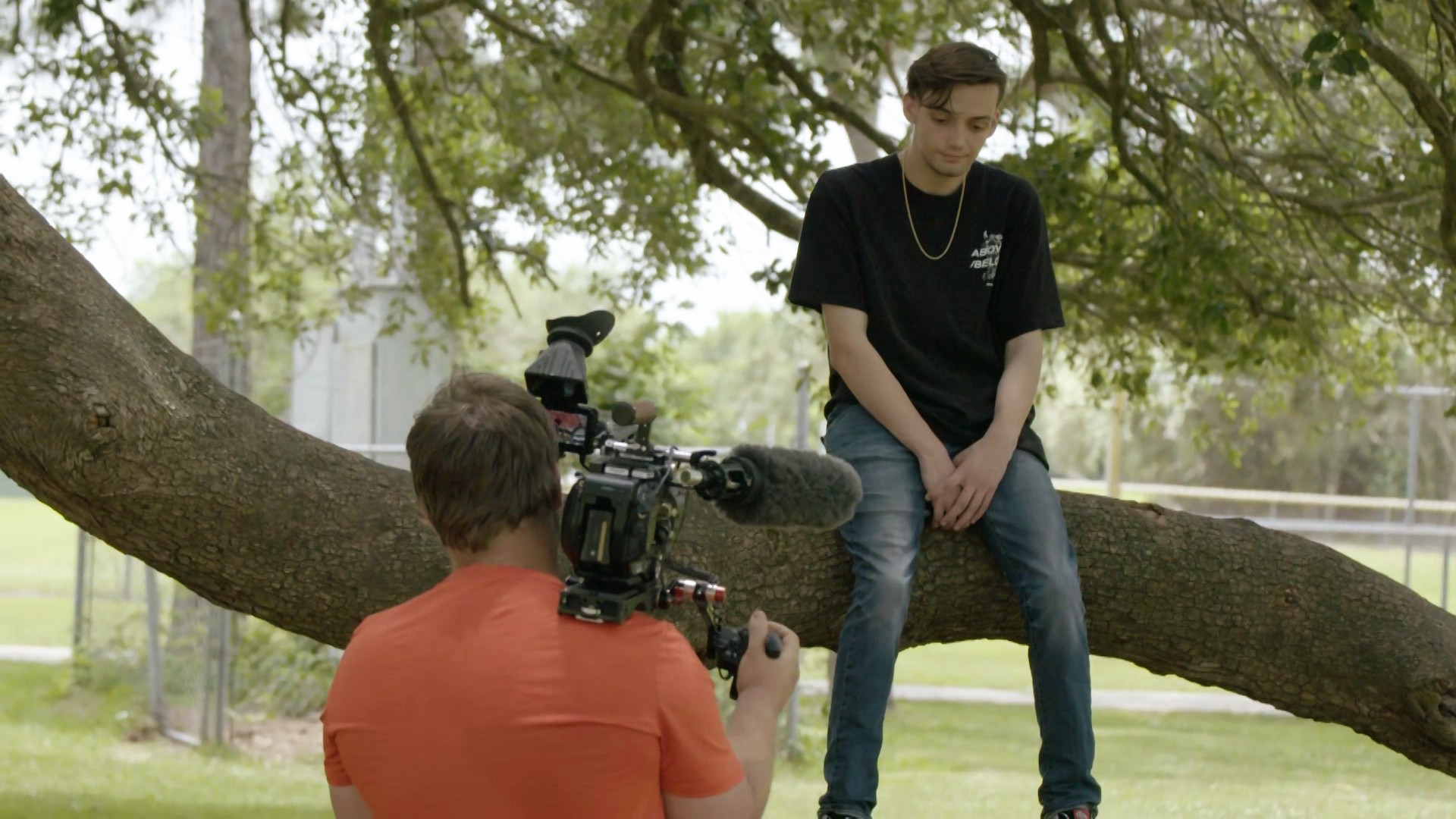 Cover image: Guns built by DSA Inc. and other manufacturers are displayed inside the DSA Inc. store on June 17, 2016 in Lake Barrington, Illinois. (Photo by Scott Olson/Getty Images)