The neo-Confederate group League of the South, which helped organize last summer's violent "Unite the Right" rally, is now banned from returning to Charlottesville, Virginia, under certain conditions.
The ban is the outcome of an agreement or consent decree between the group and the City of Charlottesville, and part of an ongoing lawsuit brought by Georgetown Law School's Institute for Constitutional Advocacy and Protection. It says the group can't come "as part of a unit of two or more persons acting in concert while armed with a firearm, weapon, shield, or any item whose purpose is to inflict bodily harm, at any demonstration, rally, protest, or march."
The Georgetown lawsuit, filed in October, is looking "to prohibit key 'Unite the Right' organizers and an array of participating private paramilitary groups and their commanders from coming back to Virginia to conduct illegal paramilitary activity," according to a press release at the time.
The agreement with the city is not equivalent to an admission of wrongdoing by the League of the South.
League of the South leadership are also barred from participating in future racist rallies in Charlottesville, including Michael Tubbs, the group's Florida chair and an ex-Green Beret who previously did time in prison for planning to bomb black- and Jewish-owned businesses and Spencer Borum, chair of the Kentucky chapter.
Read: Charlottesville cops told "let them fight" when Nazis came to town
Other defendants in the original complaint include more "Unite the Right" organizers, like Jason Kessler, Eli Moseley (aka Elliott Kline), the Traditionalist Worker Party, Vanguard America, National Socialist Movement, plus private militia groups like Pennsylvania Light Foot Militia, New York Light Foot Militia, Virginia Minutemen Militia, American Freedom Keepers, American Warrior Revolution, Redneck Revolt, and the Socialist Rifle Association.
"The heavily armed private militias and alt-right groups that converged on Charlottesville during the August 12 Unite the Right rally engaged in highly coordinated and unlawful paramilitary activity that transformed the city into a virtual combat zone," Georgetown Law wrote in a press release in October.
Read: Nazis leave Charlottesville but fears remain: "I was afraid for my life"
The complaint argues that the white nationalist and militia groups named as defendants "came to Charlottesville to fight." "Applying techniques developed well in advance, affiliated bands of alt-right warriors used clubs, flagpoles, and shields to batter their ideological opponents," the complaint said.
League of the South, which was founded in 1994 and seeks an "independent Southern republic" run by whites, also made headlines in the aftermath of Charlottesville in connection to the viral video showing a brutal beating of DeAndre Harris, a black man, in a parking garage.
In the weeks after the Charlottesville terror, League of the South members worked to discredit Harris's account, saying he had instigated the violence against one of their members. They filed a police report and convinced the Charlottesville magistrate's office to issue a warrant for Harris's arrest. Harris was exonerated earlier this month by a district judge.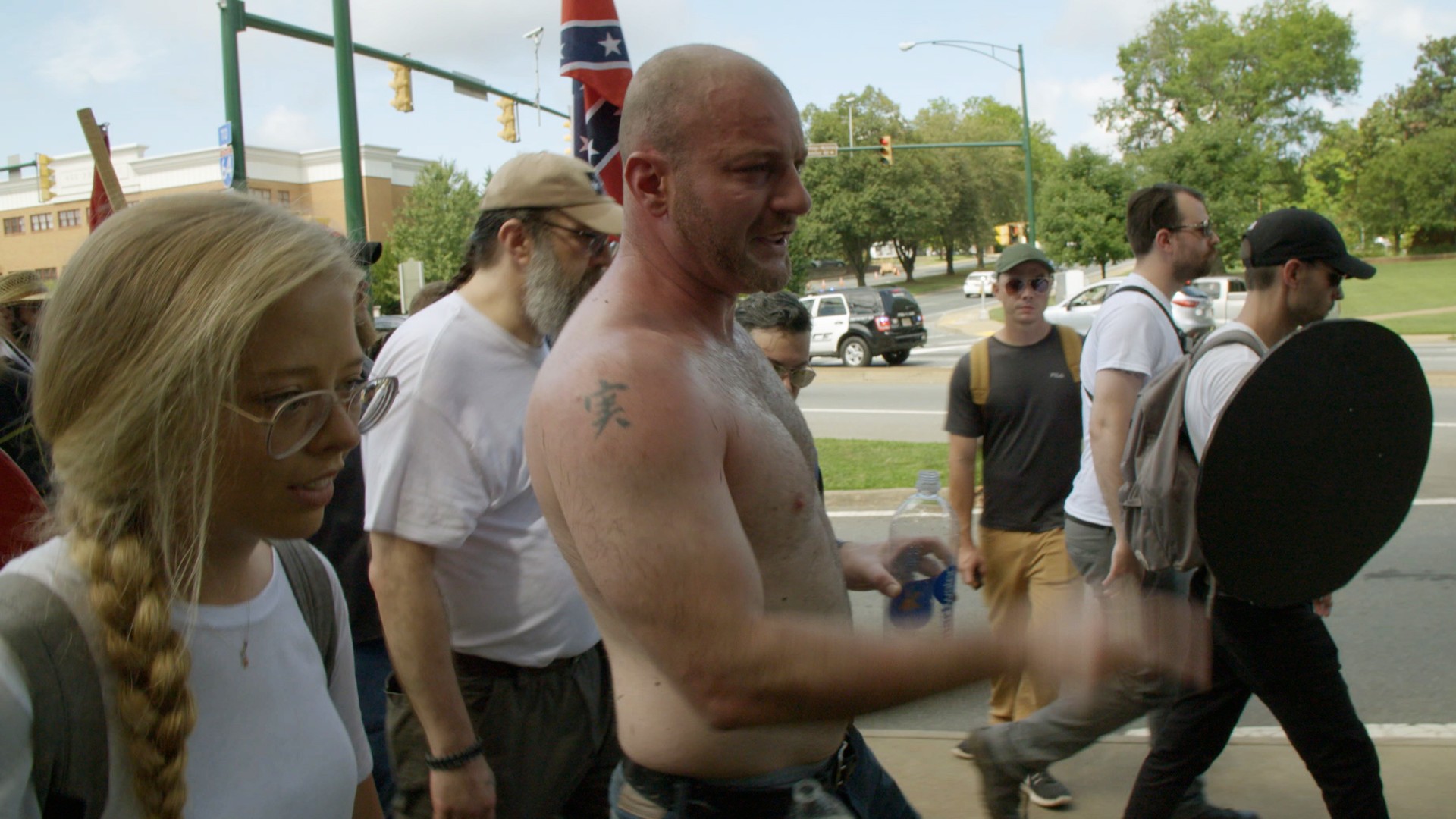 However, this is far from the end of the League of the South's legal woes stemming from Charlottesville. The group is named as a defendant in a litany of lawsuits filed in the months and weeks following that violent weekend, which left one protester dead, as well as two cops who died in a helicopter crash trying to monitor the situation.
One such suit is seeking $3 million in damages from organizers, which includes League of the South. Another brought by Integrity First for America and filed in October on behalf of 11 plaintiffs from Charlottesville against 26 defendants, also seeks to hold organizers accountable for the violence that occurred that weekend and undercut those individuals' future claims to free speech.
Cover image: Michael Tubbs, leader of the Florida chapter of the League of the South, at a White Lives Matter rally in Shelbyville, Tennessee, United States on October 27, 2017. (Photo by Tess Owen/VICE News)