Watch the full video below.
Everyone at the main camp near North Dakota's Standing Rock Sioux Reservation says construction of the Dakota Access Pipeline must be stopped — but they don't all agree on the best way to stop it. As the Oceti Sakowin camp has swelled to thousands of people in recent weeks, tensions have risen over how to win the months-long effort. Earlier this month, VICE News followed hundreds of people to a demonstration 40 miles north of the camp: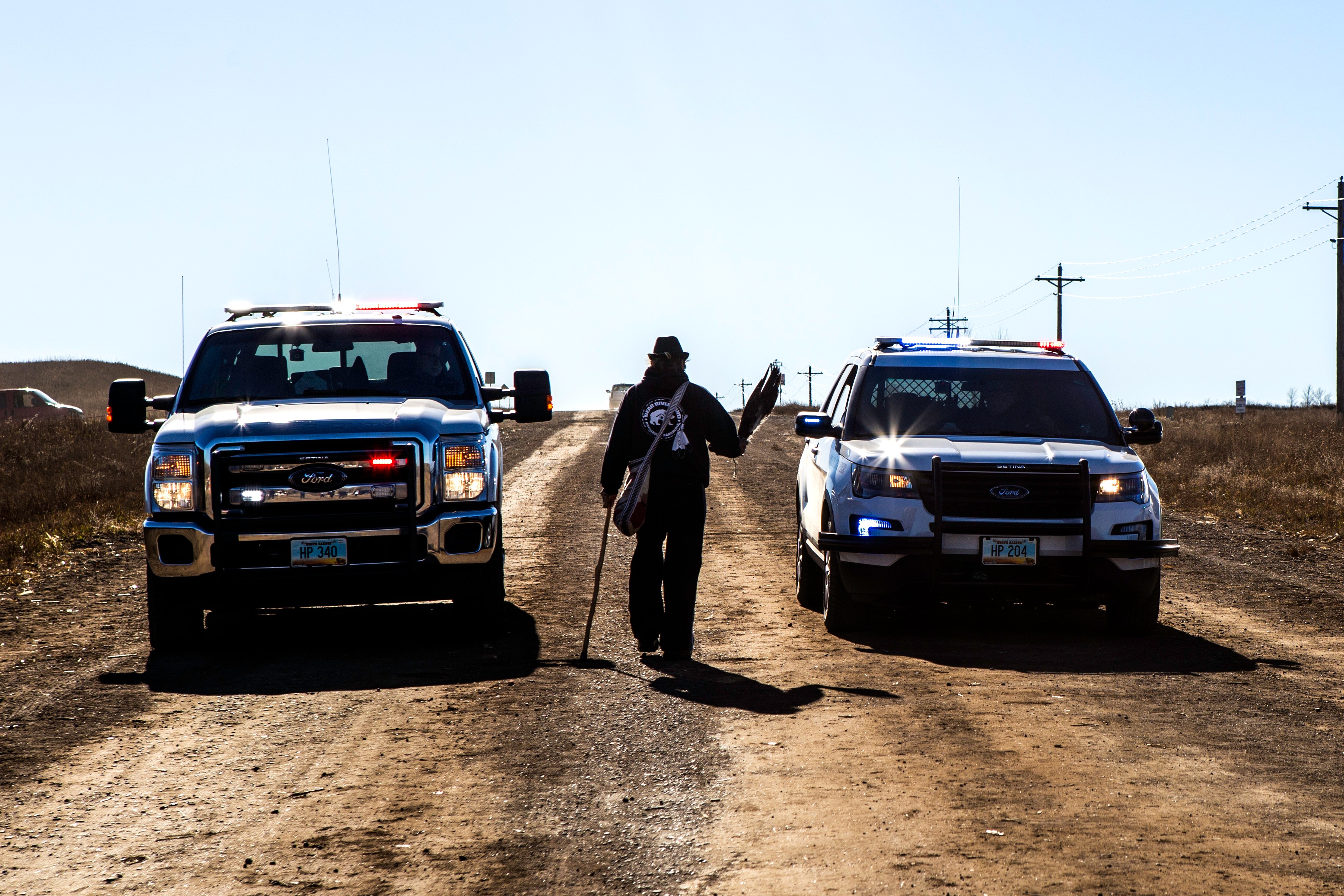 Most Native Americans in the camp say they are always peaceful and in prayer, especially during the frequent demonstrations held near pipeline construction sites. Even there, they say they aren't protesters, but "water protectors." The camp elders consider prayer to be the only acceptable approach to stopping the nearly-complete pipeline, which they say could ruin the reservation's water supply and damage sacred burial sites.
But law enforcement officials say people have lit explosives, started fires and tried to attack officers at the demonstrations — leading to roughly 500 arrests since August, according to the Morton County District Court Clerk's Office.
Native Americans interviewed by VICE News denounced agitators, who some say could resort to more aggressive tactics as the pipeline's construction limbo drags on.
"People have varying political spectrums about what they believe is violent and nonviolent," said Heather Milton-Lightening, who leads direct action trainings at the camp. "The idea is that folks from the local community that are indigenous to that land make those decisions, and those of us that are visitors to that territory respect that," she added.