Photo via Max Pixel Creative Commons
The following is an opinion piece by Nia Decaille.
When they should be focusing on their education, black girls experience the painful effects of both misogyny and racism that children just shouldn't face. Whether it's their hairstyles, challenging authority, or simply existing in a dominantly white space, black girls can be criminalized for nothing more than being themselves: black and female. This is a major part of the cause of a race and gender-based school-to-prison pipeline, in which increased disciplinary action for students of color in the school system leads to an increased likelihood they will end up in the criminal justice system.
Earlier this year in Massachusetts, 15-year-old twins Deanna and Mya Cook were suspended from school for wearing their hair in braids. The school, Mystic Valley Regional, said that their hair violated the school's dress code but their parents argued that the disciplinary actions were racially motivated. In Florida, there was a similar case when North Florida Christian School gave an ultimatum to 17-year-old Jenesis Johnson: either cut her afro or leave the school the following year.
In 2015, a 16-year-old student from South Carolina was shown being violently ripped from her desk by school resource officer Ben Fields at Spring Valley High School in a video that went viral. After the violent arrest, the student who was assaulted and her classmate, 18-year-old Niya Kenny who filmed the incident, faced a misdemeanor charge for disrupting school. The incident began when the student refused to put away her phone and leave the classroom, which led to the officer's use of excessive force to remove her. Parents of the students at Spring Valley High School and community activists speculated if Officer Fields would have treated a white female student the same way.
Black girls are often left out of the school-to-prison pipeline discussion because of the discipline disparity between boys and girls. According to metrics from the U.S. Department of Education Office for Civil Rights, black boys are more likely to be suspended than any other student group. But recent studies show that black girls are being suspended and disciplined in school at higher rates in every state in the US.
Black girls are often left out of the school-to-prison pipeline discussion because of the discipline disparity between boys and girls.
A 2015 report by the African-American Policy Forum (AAPF) in partnership with Columbia University Law showed black girls in both New York and Boston account for nearly 28 percent and 35 of enrollment, respectively, and are disciplined at a rate 10 times higher in New York and 11 times higher in Boston than their white counterparts. The AAPF found that on average, black girls face a higher risk of expulsion because of racial bias and are suspended six times more often than white girls, which marks them as 'at-risk youth' early.
---
Check out more videos from VICE: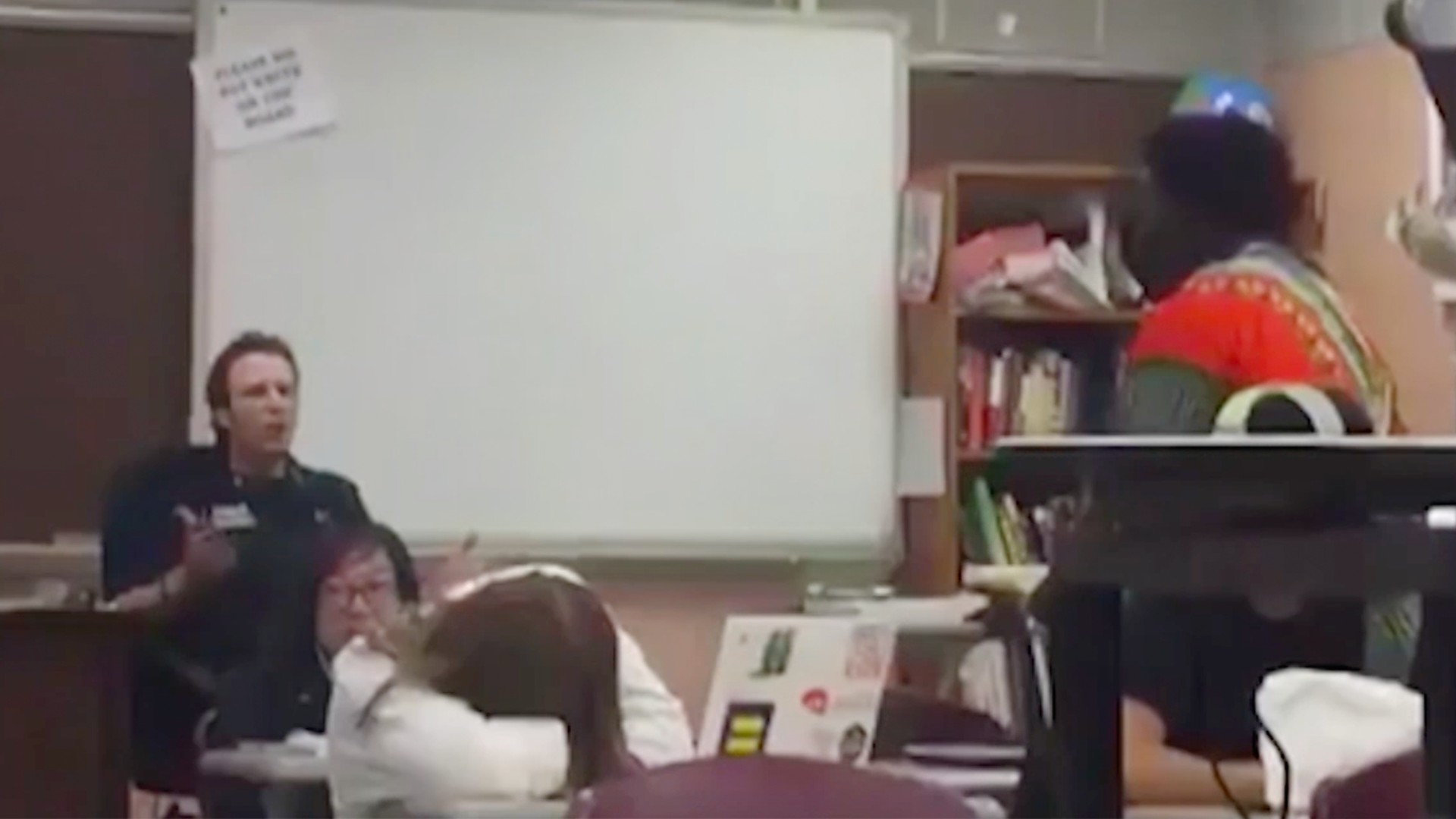 ---
According to a report from the Sentencing Project, a criminal justice reform non-profit, more men are incarcerated than women and one-in-six black men will face incarceration in their lifetime. In that same report, the Sentencing Project found on average black men and boys are still the highest population in over 11 state prisons; They also make up more than half of the prison population in states like Alabama, Delaware, New Jersey and Louisiana. Currently, there are 1.2 million women who are incarcerated, serving probation, on parole or have spent time in jail. The Sentencing Project found that between 2000-2014, the rate of women being incarcerated increased by 700 percent and that African American women are imprisoned at twice the rate of their white peers.
Black girls need the support of the community leaders and school officials to ensure their future success.
According to the Washington Post, black girls make up just 16 percent of America's female student population, but they account for one-third of all female arrests that happen on school grounds across the country. Criminalizing young black girls may lead to the "once a 'bad kid,' always a 'bad kid'" label that can be hard for black youth to shake off once it's placed. Also, research has shown that black youth are often perceived as older or less innocent than their peers, which often results in harsher disciplinary measures because the children are held to a higher standard of maturity when in reality they're just kids.
READ MORE: Black Women's Health Matters, But You Wouldn't Know It in the US
Black girls need the support of the community leaders and school officials to ensure their future success. Organizations like At The Well, a non-profit leadership academy to empower black girls, and Black Girls Code, a group that promotes STEM learning for young women of color, are necessary mentorship opportunities for black girls to thrive.
If you are interested in supporting these organizations in building the self-confidence of young black women here's how you can take action.