Miz Cracker. Image via VH1
One of the best reactions in the premiere episode of RuPaul's Drag Race season ten came thanks to Asia O'Hara when she met one of her new castmates and asked her name. "My name is Miz Cracker, just like the snack and the racial slur," the drag queen (and VICE contributor) told her.
"This ho is gonna need a nickname," Asia shot back in her confessional interview. It was even worse when Monique Heart asked Miz Cracker her name. "Cracker," she said, eliminating the Miz. Monique's head recoiled and her eyes popped out of head like she'd just swallowed a fly while riding the ferris wheel. "I did the same thing," said Asia.
Asia, who is from Dallas, and Monique, who is from St. Louis, are both black. So is fellow contestant Monét X Change, who hails from New York just like "Harlem's Jewish princess" Miz Cracker. Monét must be used to hearing that name because she was not nearly as phased. "These southern queens are not having that shit," she told viewers. "Miz Cracker loves that name because it causes a stir."
So, is her name #problematic? Not on face value, especially when she explains on the runway that her original name was Brianna Cracker. (Get it? Like brie on a cracker.) However, that was too confusing so she shortened it to Miz Cracker. That makes sense. But then she coupled it with, "I live in Harlem, so people call me by name all the time." Ru laughed and it is a funny line but, well, it's starting to maybe get #problematic.
It's like every time she mentioned her name, she had to draw attention to the racial element of it. When she was first introduced she said, "I'm thin, I'm white, and I'm salty." Of course, she was applying the racial epithet to herself in a way to reclaim it, but can a white person even reclaim something when she's in a position of privilege? Doesn't she realize that even having that as her name is a bit of privilege? Imagine how well it would go over if a black queen had something comparable as her last name? She wouldn't even get one gig!
---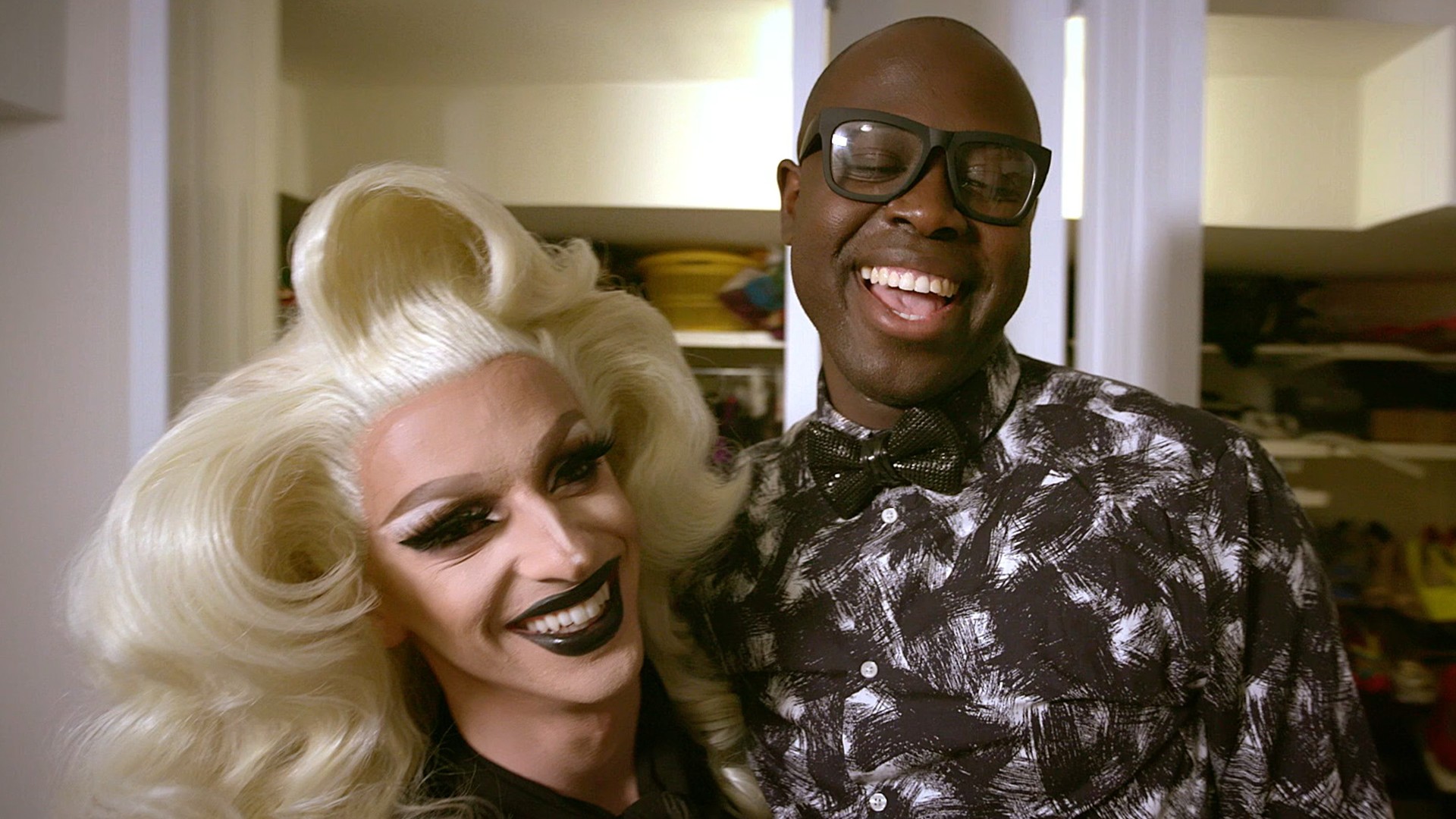 It seems like she's a little preoccupied with race. And is it right for a white person to be the one playing up racial tension? Maybe not.
Things certainly took a turn when The Vixen, another of the five black queens on this season, showed up. Before she could say her name, someone (who wasn't shown, but sounded a lot like Miz Cracker) borrowed a quote from The Color Purple and said, "Harpo, who dis woman?" A white woman named Cracker pretending to be a black woman and then questioning who a black person is definitely seems #problematic. At the very least, it's a little ill-advised.
Nothing Miz Cracker said was as bad as what happened when all the queens took off their drag for the first time in the workroom. Chinese queen Yuhua Hamasaki walked up to Asia and Mayhem Miller, who is also black, pointed to Mayhem, and said, "I don't recognize you at all. Which one are you?"
"Which one are you?" Yuhua asked Asia after Mayhem told her her name. "The Vixen? Monique?"
"We don't all look alike!" Mayhem shouted at her with a laugh.
"Monique is over there!" Asia said, pointing. Yuhua laughed it off.
Yes, I can understand that seeing someone you just met out of drag could be disorienting, but the fact that she went up to two of the black queens and couldn't tell them apart while saying, "Which one are you?" is for sure #problematic. Mayhem and Monét laughed it off, but it seemed hurtful and dehumanizing in a way Yuhua might not even have realized.
Considering that some critics have been calling out the racism of the show's fans and their perceptions of the contestants, it wasn't a great look for the premiere episode.
After a design on a dime challenge where the queens had to make outfits out of items found at a dollar store, Mayhem ended up taking the first win with her gown made up of black rubber gloves and twisted up garbage bags. Cracker also landed herself in the top with a dress concocted out of straw hats, hot glue, and a prayer. Yuhua Hamasaki was praised for her rather pedestrian ensemble constructed from yellow caution tape.
The bottom two were Kalorie Karbdashian Williams (who has, by far, the best name in the whole competition) and Vanessa Vanjie Mateo, the drag daughter of season three finalist Alexis Mateo. Kalorie's dress looked like a Monopoly game mated with some chartreuse trash bags. Vanessa brought hair, face, and sass, but came up short in a dress that looked like a million ads for Flowerbomb perfume origami'd into the form of the planet Saturn. There was also a cape. It was a killer lip sync, but Kalorie really brought it—at one point she pulled a stack of dollar bills out of her cleavage and made it rain on the runway. She took the win and Vanessa, who seemed to be the more interesting and polished queen, was sent packing.
But, hey, at least neither of them were #Problematic.
CORRECTION: March 23, 4:30 PM PST: An earlier version of this article incorrectly referred to Asia O'Hara by Monét X Change's name. This was in a section calling out another person for mixing up the names of those same queens. Yikes.
Follow Brian Moylan on Twitter.
Sign up for our newsletter to get the best of VICE delivered to your inbox daily.