Photo courtesy of Dandy+Birds
When New Zealanders Stephanie Rose and Elana Macdonald created their YouTube channel Dandy+Birds in 2015, their only intention was "to wrap our heads around" the convoluted process of starting a family as a gay couple.
Living in a small town in the remote North Island of New Zealand, Rose and Macdonald have vlogged about their experience of lesbian conception—right down to the process of finding and meeting a sperm donor online and their regular insemination sessions with a medical syringe.
"It actually was a bit of a surprise to learn that the way you see it happening on TV—with a long list of donor options and sperm delivered in a flask—couldn't actually happen here," Rose said.
The couple is part of a small but vocal YouTube community of queer people vlogging under the TTC ("trying to conceive") tag. Exact figures of the number of lesbian vloggers are hard to come by—straight couples use the TTC tag too—but searching for "TTC" and "gay" brings up 13,200 videos on the platform. Dandy+Birds has 4,300 followers and almost 500,000 views on their videos.
Barring rare exceptions like Stef and Lena in Freeform TV drama The Fosters, pop culture doesn't provide much in the way of happy families with two moms, meaning that most gay and bisexual women grow up without positive role models of queer family life. School doesn't provide much in the way of queer-positive sex and relationship education, either—only 13 percent of LGBT+ young people in the UK learn about same-gender relationships in school, and 48 percent of US schools include "sexual identity and sexual orientation" in their health education programmes.
---
Watch: Feminist Fight Club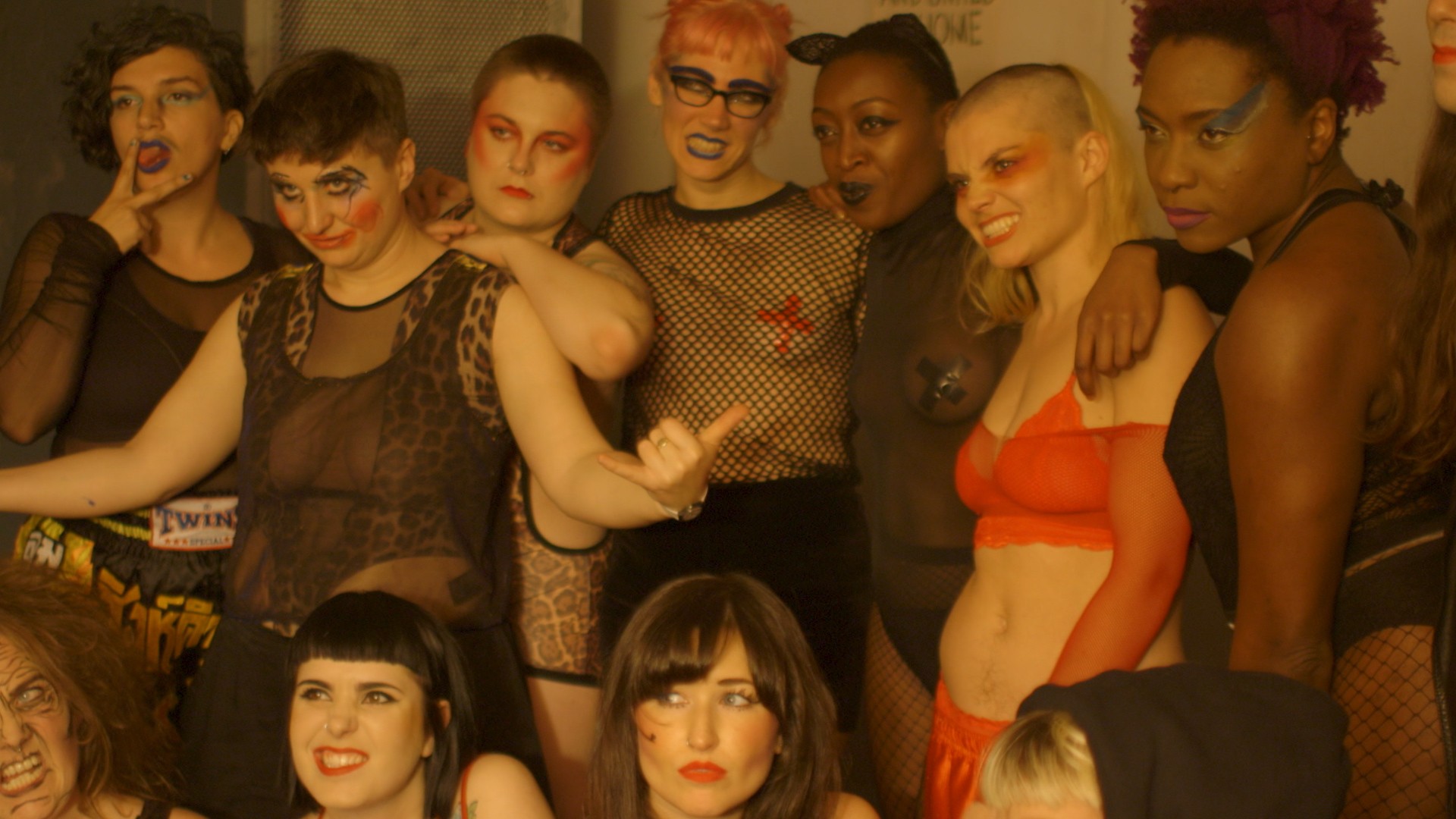 ---
That's where the lesbian TTC community comes in.
Unlike cisgender heterosexual couples, the process of getting pregnant as a lesbian couple can be a confusing and complicated one. Most of the limited information Rose and Macdonald found came from American sources, so they trawled local forums and spoke to others in similar positions. The couple hope to provide a "Southern hemisphere perspective" to queer New Zealand and Australian women whom they felt were less aware of the options available in their countries.
"The experiences were so different—not just in terms of the legal limitations or the practical aspects, like access to donors, but also in the cultural attitudes and lack of political awareness," Rose explained.
For many female viewers—myself included—TTC videos are the first time they encounter women in a same-sex relationship talking frankly about conception and pregnancy. It's not part of typical sex education, and Google can be a minefield of misinformation unless you know exactly what you're looking for. In documenting the joys and trials of starting a family, vloggers like Rose and Macdonald offer young queer women an insightful and accessible look at lesbian parenting.
Sharna and Chelsea Daniel-Young are TTC pros—the Australian YouTubers have vlogged their way through no less than four pregnancies. Over the last seven years, their channel Two Baby Mamas has amassed over 900,000 views and 5,300 subscribers.
Like Rose and Macdonald, their channel started as a way of sharing an experience that they were, in their own words, "fumbling through." Their sperm donor lived four hours away, and they soon found that the process of monitoring ovulation was "all consuming." Sharna says that at times, the rush to the car when they registered the surge of luteinizing hormone that triggers ovulation could feel strangely "devoid of romance," something that other lesbian TTC vloggers suggest is an unfortunate side effect of conceiving by insemination.
These channels are a source of comfort as well as being educational. The comment sections on TTC videos are always full of supportive comments, usually from a group of dedicated viewers who stay loyal to the channel. "Sending you baby dust!" one user named Mary Kelly commented on a video of Stephanie and Elana beginning cycle seven of TTC their second child. "I remember the struggle of TTC and it's such an emotional and challenging time." Lesbian vloggers Two Pieces, One Puzzle added: "Oh how I miss you three!!! Good luck Elana. We are gearing up for cycle 3 in the new year! "
Not all Two Baby Mamas videos are as sunny in disposition as their nusery tours and gender reveal videos. When the Daniel-Youngs' first pregnancy ended in miscarriage, they took to their channel to share their grief with their audience—and to emphasize how they had drawn support from the TTC community. "You two are so strong," one user said. "And really having your story out there really does help others."
The couple are now only weeks away from having their third daughter and many of their original viewers from 2011 still make appearances in the comments section of their videos.
Many LGBTQ people don't know how much there is to learn about conceiving in a same-sex couple until they start trying for a family themselves. For a YouTube-savvy generation of young queer women, vloggers like Rose, Macdonald, and the Daniel-Youngs are to be thanked for teaching them more about relationships and family in a more nuanced and authentic way than traditional sex ed.
At a time when the platform has come under fire for encouraging sensationalist and insensitive content (think Logan Paul), it's easy to forget that there are YouTube communities that do serve a truly positive purpose—and TTC vloggers are doing just that.
"We receive messages from young gay women who say we have shown them that having a family and being accepted and loved is a possibility for them," Rose says. "It's surreal, but very cool."