Protests erupted around the country over the weekend after President Trump signed an executive order suspending the U.S. refugee resettlement program and barring entry to the U.S. for people from seven Muslim-majority countries.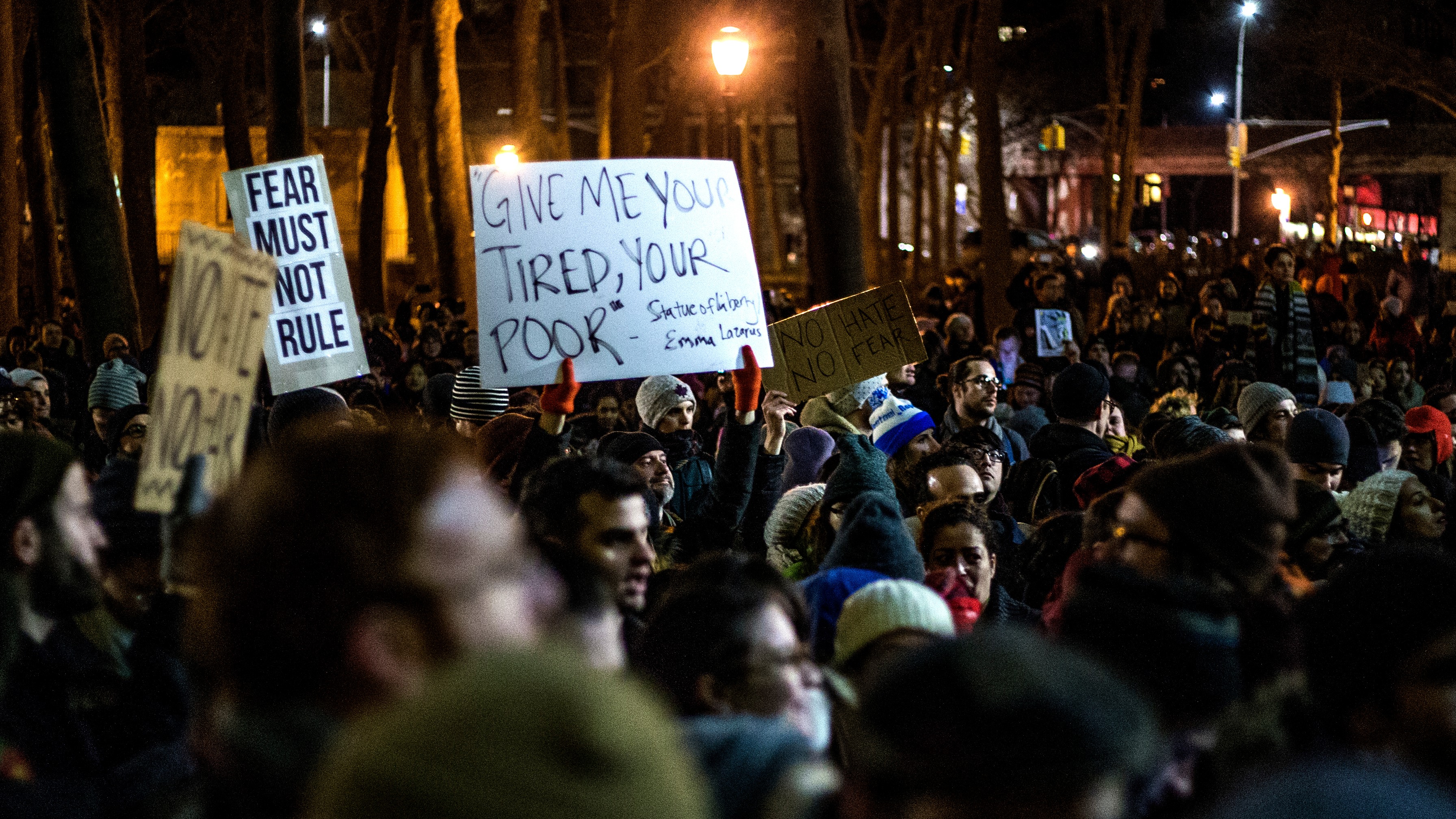 After people arriving from countries on the list were detained, attorneys rushed to airports and courthouses to offer legal assistance. On Saturday, a federal judge in Brooklyn ruled that people already arrived in the U.S. could not be deported, and by Monday many detainees had been released.
But a statement from the Department of Homeland Security on Sunday reaffirmed that the ban remains in place, and it will continue to affect refugees from all countries and travelers from Libya, Iran, Iraq, Somalia, Sudan, Syria, and Yemen.