Harvey, the worst storm to hit Texas in more than 50 years, continued its torrential downpour on the state for the third day in a row.
After making landfall as a Category 4 hurricane on Friday night, the Texas coastal bend was pummeled with rain and 130 mph winds. Though the storm had slowed to become a tropical storm by Saturday, the system is still dumping buckets of rain onto the region — experts estimate at least 50 inches of rain will have poured onto the state by the storm's end later this week. For comparison, Houston usually only receives an average of 49.77 inches of rain across an entire year.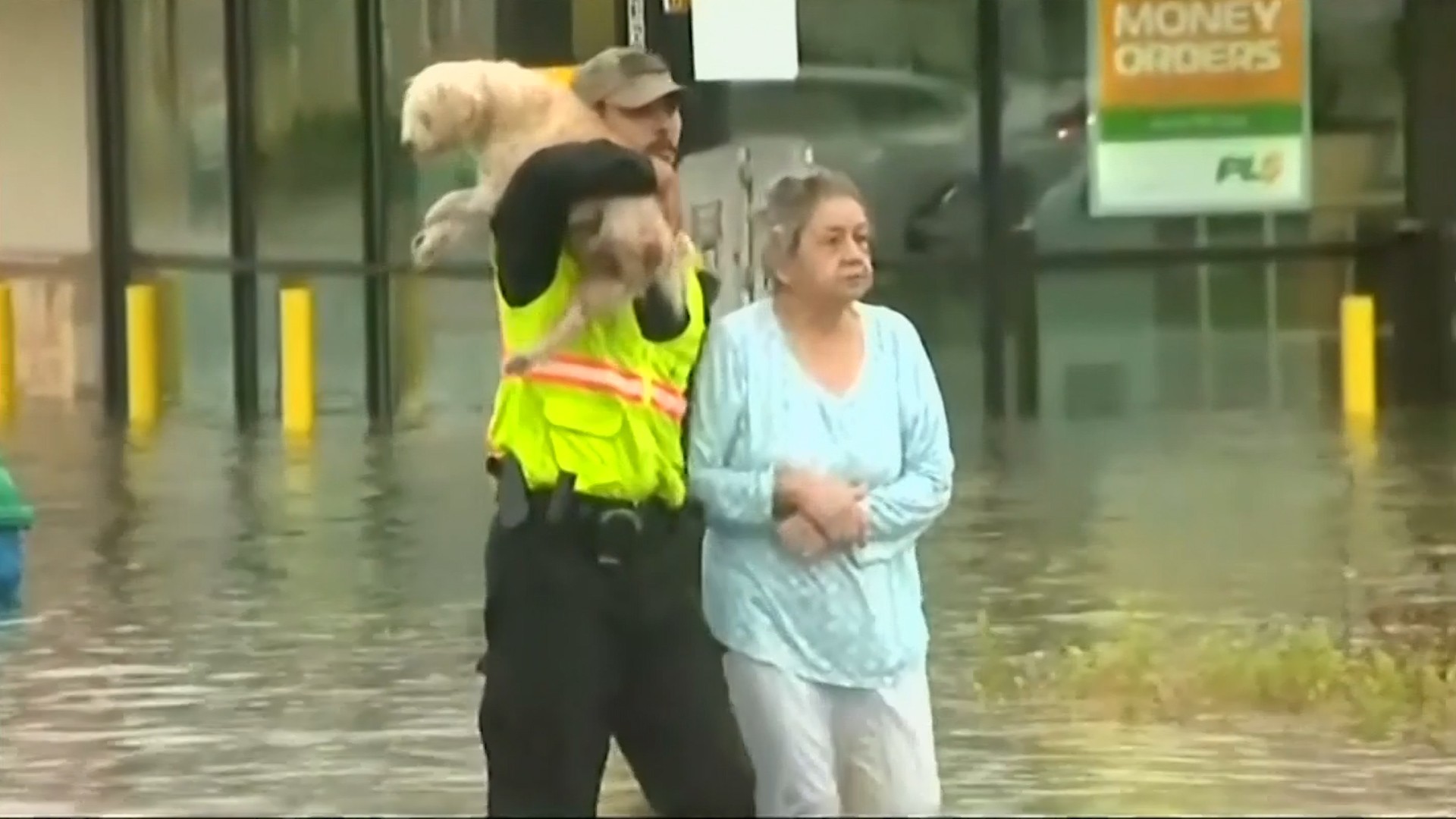 So far, local authorities have confirmed at least eight storm-related deaths, and Gov. Greg Abbott has activated all 12,000 troops of the Texas National Guard to assist in rescue operations. President Trump, who signed a disaster proclamation on Aug. 25 that allows federal funds to aid in the recovery effort, is expected to visit the area on Tuesday.