Donald Trump may be a world of chaos all by himself, but the world beyond Trump is changing in dramatic ways, often with little notice. We'd like to tell you about it and we're keeping track of these global changes, from the incremental to the monumental, so that you don't have to.
Sign up for our weekly newsletter of the biggest news in the world delivered to your inbox every Sunday.
Iraq's Kurds warn the country is on the brink of a new civil war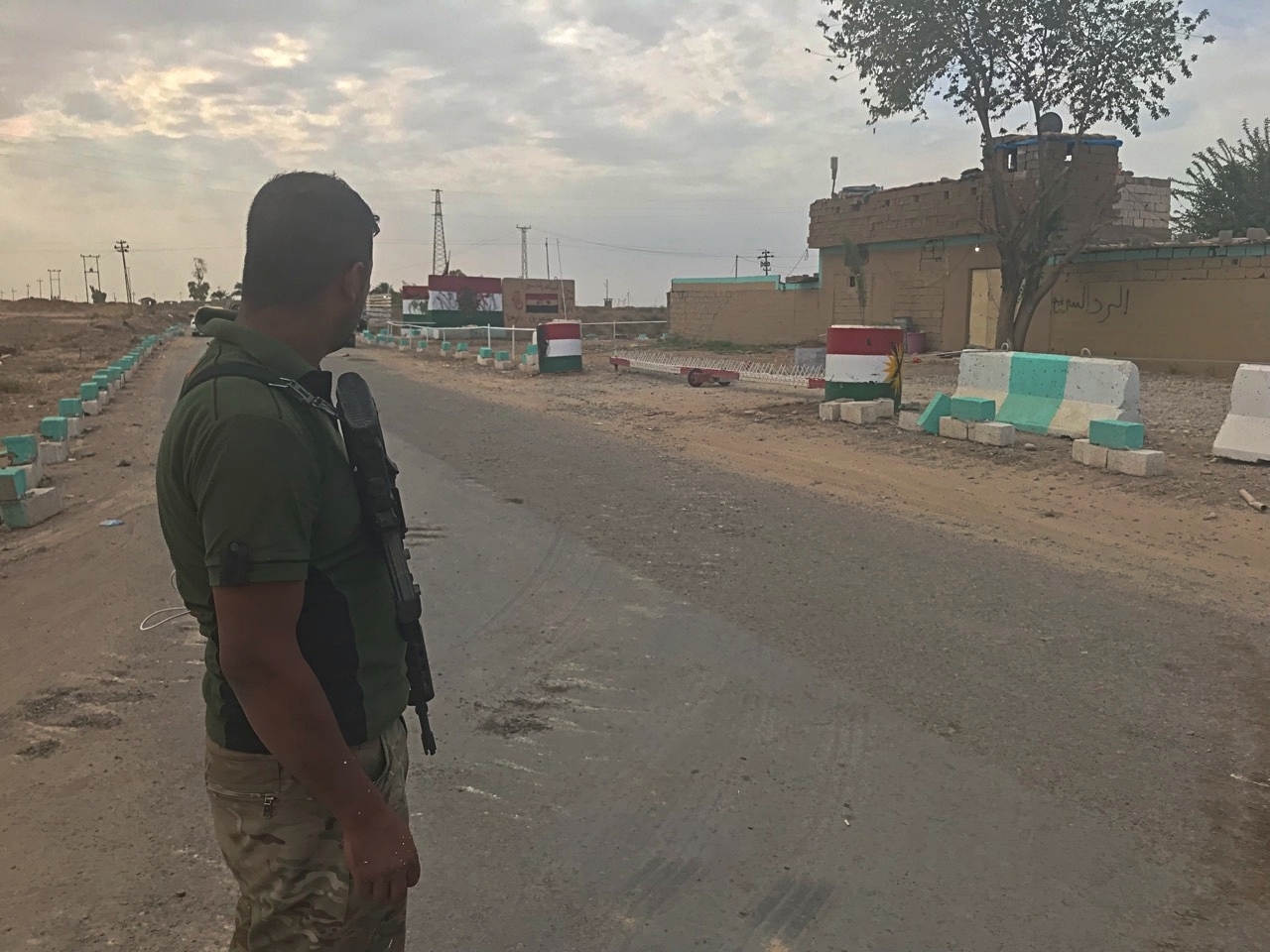 "Our armed forces cannot and will not attack our citizens, whether Arab or Kurd"
— Iraqi Prime Minister Haider Al-Abadi
Tensions flared in Iraq between the semi-independent region of Kurdistan and the national government in Baghdad on Friday as Kurdish officials warned they were bracing for a looming attack by Iraqi federal forces — one that Baghdad flatly denied it was preparing.
Kurdistan's Prime Minister Nechirvan Barzani issued a desperate plea to the international community to help stave off a "new war" in Iraq, while the government of Kurdistan circulated a video on social media of an armed convoy. Kurdish officials claimed Iraqi forces were massing outside the oil-rich region of Kirkuk, a region effectively controlled by Kurdish forces but disputed by Baghdad.
"Thousands of heavily armed peshmerga units are now completely in their positions around Kirkuk," Hemin Hawrami, a senior aide to Kurdistan regional president Masoud Barzani posted on Twitter Friday. "Their order is to defend at any cost."
Long-simmering tensions between Kurdish leaders and the Iraqi national government have given way to accusations and counter-accusations since the ethnic Kurdish enclave defied Baghdad to hold a non-binding referendum on independence in late September.
Hawrami said Friday that government forces and militias allied with Baghdad "wanted to launch attack last night to control part of kirkuk, oil fields & airport."
"There are threats by the Iraqi army that has deployed forces near Kirkuk supposedly to attack Kirkuk. But I don't believe it will be easy for them to do that," Kurdistan's Vice President Kosrat Rasul told Kurdish media outlet Rudaw.
Iraqi Prime Minister Haider Al-Abadi called the invasion fears a fabrication, and pledged not to use force despite his opposition to Kurdish independence.
"Our armed forces cannot and will not attack our citizens, whether Arab or Kurd," Abadi fired back on Twitter. "The fake news being spread has a deplorable agenda behind it."
— Greg Walters
Read more: How a Russian oil giant bankrolled the Kurdish split from Iraq
North Korea — October 13, 2017
North Korea is threatening to destroy Guam again
North Korea renewed its threat against Guam Friday, warning that America's actions had brought Pyongyang's hand "closer to the trigger."
The threat, published by the official KCNA news agency, came from Kim Kwang Hak, a researcher at the North Korean Foreign Ministry's Institute for American Studies. Kim said joint U.S.-South Korean military exercises scheduled to start Monday, and last Tuesday's joint nighttime maneuvers over the peninsula, demanded "military counteraction" from Pyongyang.
"We have already warned several times that we will take counteractions for self-defense, including a salvo of missiles into waters near the U.S. territory of Guam," he said. "The U.S. military action hardens our determination that the U.S. should be tamed with fire and let's us take our hand closer to the 'trigger' for taking the toughest countermeasure."
Pyongyang has responded to previous joint military exercises – which it views as a dry run for invasion – by launching weapons tests.
North Korea first threatened Guam, a U.S. territory in the western Pacific, in August, after Trump said any threat to the U.S. would be met with "fire and fury."
Since then, the rhetoric between Washington and Pyongyang has escalated, as North Korea pushes ahead with missile launches and conducted its most powerful nuclear test ever.
In September, Trump threatened to "totally destroy" the regime, and has spoken of an impending "storm."
North Korea's foreign minister said Wednesday Trump had "lit the wick" of war.
White House Chief of Staff John Kelly said Thursday that there was "great concern" for Americans living in Guam.
"Right now we think the threat is manageable," he said. "Let's hope that diplomacy works."
Antarctica — October 13, 2017
A hole larger than Maine has opened in the Antarctic sea ice
A hole larger than the state of Maine opened up in the Antarctic sea ice last month, leaving scientists baffled.
The polynya — a vast area of open water that should be covered by ice, but isn't — formed in the Weddell Sea and covers an area of 16,000 square miles.
Scientists are trying to understand why such a large hole appeared so far from the Arctic coastline, and why, despite plummeting temperatures, it refuses to freeze over.
The Weddell polynya is part of a natural cycle, but this year's hole is the biggest it's been since it was first spotted in the 1970s, reappearing last year for the first time in four decades.
Scientists have speculated the polynya could offer greater understanding of the processes controlling Antarctic circulation, and how the Southern Ocean is changing due to human-caused climate change.
The Southern Ocean Carbon and Climate Observations and Modeling project at Princeton said its scientists are using "climate models to explore why these polynyas form and how they affect ocean and atmospheric circulation patterns."
However, the University of Toronto's Kent Moore, an atmospheric physicist, told Motherboard it was "premature" to say whether climate change caused the event.
—David Gilbert
France — October 12, 2017
The U.S. and Israel pull out of UNESCO because of "anti-Israel bias"
The United Nations' cultural division, UNESCO, is known for designating much-loved World Heritage sites like Yellowstone National Park, the Statue of Liberty, and the ancient Syrian city of Palmyra.
Now, the organization that protects cultural landmarks and teaches children about sustainable development stands accused of an "anti-Israel bias" by the U.S. and Israel. Both countries announced Thursday that they're pulling out of the agency — a move that will cut more than a fifth of UNESCO's funding, due to concerns over the body's finances and its alleged "anti-Israel bias," according to a State Department statement.
Despite its mission to promote peace and harmony through culture and learning, UNESCO has weathered fierce criticism from American conservatives and Israeli politicians, especially over its more culturally sensitive designations in the Middle East. In July, UNESCO infuriated Israeli officials by designating the old city in Hebron in the West Bank a World Heritage site.
Leaving UNESCO is just the latest example of an emerging Trump doctrine on international affairs that revolves around pulling out of multinational institutions, like the Paris Agreement on climate change and the Trans-Pacific Partnership trade initiative, according to Richard Haass, a former senior State Department official under George W. Bush.
"Trump foreign policy has found its theme: The Withdrawal Doctrine," Haass tweeted, adding that its slogan should be "Leaving from Behind."
The U.S. will seek "non-member observer status" at the world body in order "to contribute U.S. views" on "the protection of world heritage, advocating for press freedoms, and promoting scientific collaboration and education."
The U.S. nominally contributes about $80 million a year to UNESCO's budget, although Washington has in fact withheld those funds ever since the cultural body admitted Palestine as a full member in 2011.
"At the time when conflicts continue to tear apart societies across the world, it is deeply regrettable for the United States to withdraw from the United Nations agency promoting education for peace and protecting culture under attack," UNESCO Director-General Irina Bokova said. "This is a loss to the United Nations family. This is a loss for multilateralism."
Yet this is not the first time the U.S. has left UNESCO. Citing differences in goals, the U.S. pulled out in 1984, and didn't rejoin until 2003.
Following U.N. rules, the U.S. will remain a full member until Dec. 31, 2018.
—Greg Walters
Nigeria — October 12, 2017
2,300 suspected Boko Haram members get unprecedented mass trial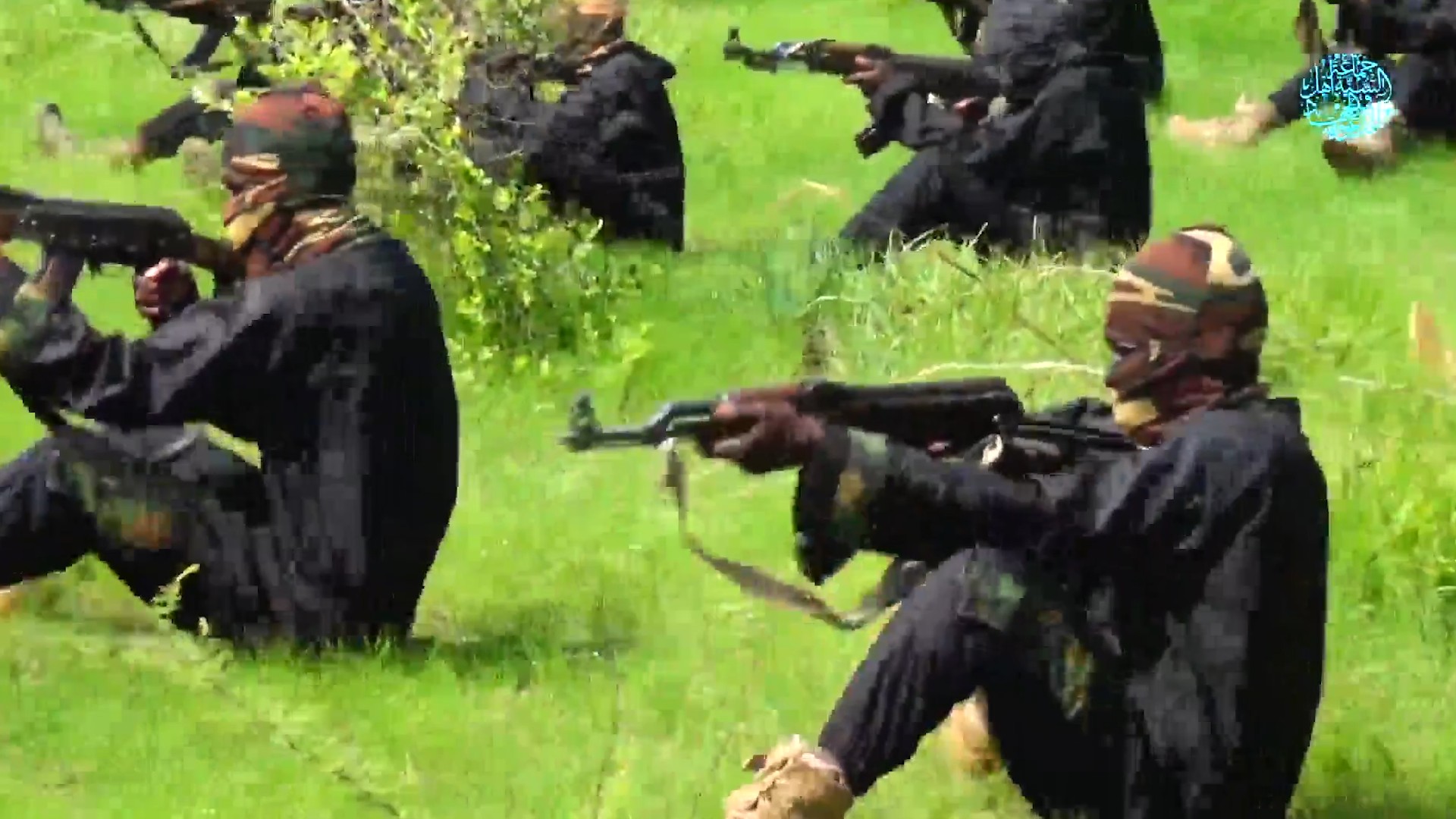 Boko Haram, one of the world's deadliest terror groups, is being taken to court in Nigeria. More than 2,300 suspected militants are being tried in private military court proceedings that began Monday. It's the largest trial of its kind.
Read more: Boko Haram is using children as human bombs in Nigeria
Once the world's deadliest militant group, Boko Haram has terrorized Nigeria and surrounding countries for nearly a decade, displacing millions from their homes, abducting children, and killing at least 20,000 people along the way. And though there is strong support to prosecute the terror group, some monitors are concerned about the scope of the trail. From arbitrary arrests to a general lack of transparency, groups like Amnesty International worry the trials won't actually be fair.
— Milena Mikael-Debass
The Philippines — October 11, 2017
Russia just gave Duterte 5,000 new Kalashnikovs for his war on ISIS
Russia has agreed to donate 5,000 Kalashnikov assault rifles to the Philippines, after the United States balked at selling rifles to a country widely accused of human rights violations in the course of its notoriously bloody war on drugs.
"We will have the Kalashnikovs," Duterte proudly announced in a speech on Wednesday, adding that Russia asked him to keep the deal quiet.
The shipment of Russian arms, which Duterte said will be used to fight pro-ISIS rebels, represents a big shift for the Philippines, which has traditionally maintained a close military alliance with the United States over the past 60 years. Since just 2000, the U.S. has supplied the Philippines with roughly $1 billion worth of equipment.
But now the U.S. State Department is reportedly holding up a previously agreed sale of 27,000 Sig Sauer assault rifles. That deal has been stymied since last year, when U.S. Sen. Ben Cardin, the top Democrat on the Senate Foreign Relations Committee, came out against it, citing concerns about the Philippines' violent crackdown on drug users and dealers.
Russia, along with China, appear ready to fill the void left by the Americans. Duterte's deal for Russian arms follows a Chinese donation of 6,000 assault rifles and 100 sniper rifles.
"What we've seen is the Russian government and the Chinese government spotting an opportunity," Phelim Kine, deputy Asia director at Human Rights Watch, told VICE News. "Both Russia and China have expressed firm support for this murderous war on drugs from the beginning."
An unnamed senior Russian defense official told Reuters the Kalashnikovs would arrive later this month, accompanied by millions of rounds of ammunition and dozens of army trucks.
"As far as I can remember, the Russians have never supplied us with any form of materiel in the past," Philippines defense department spokesman, Arsenio Andolong, told AFP.
The influx of Russian and Chinese guns comes at a time when Duterte's police forces are being widely accused of extensive human rights abuses in a violent anti-narcotics campaign that human rights groups say has killed thousands of mostly small-time peddlers and users.
— Greg Walters
Read more: How a Russian oil giant bankrolled the Kurdish split from Iraq
Spain to Catalonia: Have you declared independence or not?
Spain's prime minister demanded clarification from his Catalan counterpart Wednesday over whether Catalonia had declared independence or not.
Lawmakers in the Catalan parliament signed a symbolic declaration of independence Tuesday, but said it would be suspended, pending talks with Madrid.
Spain's Mariano Rajoy appeared on television calling for the Catalan leader Carles Puigdemont to explain his position so that Madrid could respond.
"The Cabinet has agreed this morning to formally require the Catalan government to confirm whether it has declared independence after the deliberate confusion created over whether it has come into effect," Rajoy said.
Madrid is deciding whether to invoke article 155 of the constitution, an unprecedented step that would empower the Spanish government to suspend Catalonia's autonomy and impose direct rule.
Puigdemont backed down from an outright declaration of independence during a highly anticipated speech to the Catalan parliament Tuesday night.
He said the region had "earned the right to be an independent state" following an Oct. 1 referendum on secession before leading a group of politicians in the signing a symbolic declaration that read: "Catalonia restores today its full sovereignty."
But Puigdemont offered a muddled vision, saying the effects of the declaration would not go into effect, so that Catalan leaders could pursue talks for a negotiated solution.
By demanding clarity, Rajoy — who has said he won't negotiate unless Catalonia drops plans to secede — has put the ball firmly back in Puigdemont's court.
"The Catalan president's answer to this questions will inform what happens over the next few days," he warned.
— Tim Hume
Kenya's big do-over election might have only one candidate
Kenya's much-anticipated do-over presidential election, scheduled for later this month, may be degenerating into a dangerous farce: Only one candidate now actually plans to participate.
Kenya's opposition leader Raila Odinga on Tuesday announced he's dropping out of the Oct. 26 vote in hopes of pressuring electoral officials to enact reforms. He complained the repeat vote was gearing up to be even "worse than the previous one," held Aug. 8, which the court ruled too flawed to stand.
Analysts warned Odinga's move now sets Kenya's political future dancing on a knife's edge between democratic progress and violent unrest. His withdrawal prompts a fresh political standoff that could result in more deadly protests, and triggers another stress-test for the country's court system, they said.
"This move sets up a constitutional crisis," Justus Nyangaya, head of the Kenyan branch of Amnesty International, told VICE News by phone from Nairobi.
Odinga's opponent, President Uhuru Kenyatta, appeared delighted at the news that he'd lost his only challenger.
"We are ready for an election whether he will be on the ballot or not," Kenyatta said, adding there's no line in the Kenyan constitution "where it says Raila Amollo Odinga must be on the ballot."
Dozens have already died in clashes between demonstrators and police since the August election, prompting fears of a repeat of the widespread violence that left 1,200 dead after a disputed poll in 2007.
International observers had been full of praise when Kenya's Supreme Court, for the first time in Africa, ruled that a presidential ballot was too corrupt and irregular to be allowed to stand. Now, international observers, including the U.S. and European Union, say anxiety is growing that brinksmanship by the two main contestants will further destabilize the country.
Kenyatta's vice president, William Ruto, called on the electoral commission to go ahead and declare Kenyatta the winner on the back of Odinga's announcement.
"I think the Odinga side will try to insist that the election is not valid if it goes ahead," Murithi Mutiga, senior analyst for the Horn of Africa with the International Crisis Group, told VICE News by phone from Nairobi. "I think there could be continued protests in the street, with a deadly response by the police."
But Mutiga said ethnic tensions, which were a key factor behind the violence a decade ago, appear to be lower now in Kenya than before, suggesting the fighting might not be so extreme.
A report released Monday by the Kenya National Commission for Human Rights concluded that 37 people had been killed in just the first three days of unrest after the election.
One of those killed was a six-month-old girl who was "clobbered by armed security agents whilst under the care of its mother in Kisumu County," the report said.
—Greg Walters
Madagascar — October 10, 2017
An epidemic of pneumonic plague is sweeping Madagascar
A deadly plague epidemic has swept through Madagascar, thus far claiming 42 lives and leaving hundreds infected, officials said Sunday.
Victims have succumbed to pneumonic plague, the most virulent form of the disease, which has spread quickly through towns and cities on the island, population 24 million.
The Madagascar Health Ministry said Sunday some 343 people had been infected, and  the number of cases is rising rapidly.
Unlike the more common bubonic plague — which spreads from rats to humans via fleas — pneumonic plague spreads from person to person through coughing and can be fatal within 24 hours.
The World Health Organization is on high alert and has shipped face masks and more than a million doses of antibiotics to aid local health services. Officials claim the chances of the disease spreading beyond the island are low, but the risks are being constantly reassessed.
"The risk of the disease spreading is high at national level," a WHO official said. "This is just the start of the outbreak."
— David Gilbert