An unofficial referendum in Venezuela Sunday turned violent when gunmen fired shots into a crowd of voters, killing one person and injuring three others. The referendum was organized by activists opposed to President Nicolas Maduro's plans to rewrite the constitution.
The victim, a 61-year-old nurse, was shot dead in Caracas by gunmen on motorbikes while she queued to participate in the symbolic vote, and a journalist was kidnapped, robbed, and beaten before he managed to escape. Violence has become a fixture of Venezuela's protracted political crisis, with about 100 people having been killed in unrest since April.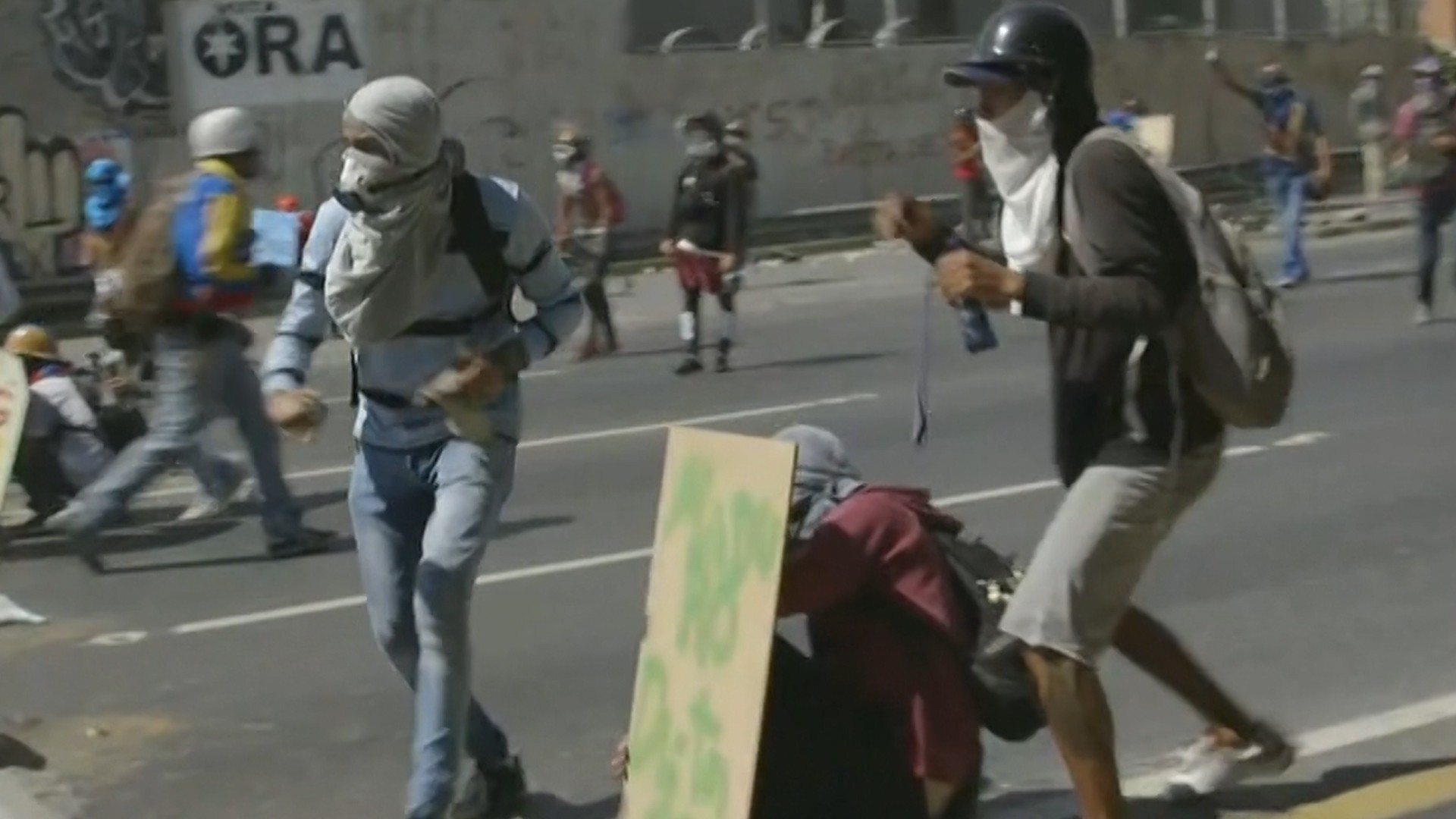 Academics monitoring the vote said that 7,186,170 people took part in the nonbinding referendum. Opponents fear Maduro's plan to create a powerful new legislative body called the Constituent Assembly later this month will bring the once prosperous country of 30 million a step closer to dictatorship by boosting the president's executive powers, and overriding the existing powers of parliament.
Given the option of answering yes or no to three questions, the overwhelming majority of participants – more than 98 percent – rejected the proposal for a Constituent Assembly, called for elections before the end of Maduro's current term in 2019, and said the armed forces should defend the present constitution.
"Today, Venezuela stood up with dignity to say freedom does not go backwards, democracy is not negotiated," said Julio Borges, head of the opposition-controlled parliament, after the referendum results were announced early Monday. "We don't want a fraudulent Constituent Assembly imposed on us. We don't want to be Cuba."
Francisco Panizza, a professor in Latin American politics at the London School of Economics, told VICE News that the turnout was "impressive," but would probably do little to change things. Over 7 million took part, that number representing more than a third of the country's 19.5 million registered voters, and was only slightly less than the 7.7 million votes won by the opposition in legislative elections in 2015.
"It's part of a series of measures taken by the opposition that have had no impact on Maduro's strategy so far," said Panizza. The fact that the majority of people are against Maduro – and probably a large majority – doesn't mean he is going anywhere, because he still has the levers of power."
Maduro, a socialist who replaced his mentor, Hugo Chavez, after his death in 2013, has dismissed the referendum as meaningless, and is vowing to press ahead with a vote for the Constituent Assembly on July 30, claiming it is the only way to lead the country out of its political and economic crisis.
The country is now braced for renewed unrest Monday as opposition leaders vow to hold "Zero Hour" protests to demand a general election. Mass protests have become a nearly daily occurrence in Venezuela since the crisis began in early April, after the Supreme Court, which many see as filled with pro-government judges, dissolved parliament and transferred legislative power to itself.
Although the move was reversed days later, the government provoked further anger when it banned opposition leader Henrique Capriles from political activity, fueling accusations that the country was sliding toward a dictatorship.
Despite opinion polls showing that support for Maduro has dropped below 22 percent – and 85 percent are opposed to his plans for constitutional reform – he has vowed to press ahead with his proposals, and said he will use force if necessary. Each side accuses the other of attempting to stage a coup.