Vladimir Guerrero Jr. could soon be a cheap, elite talent the Jays add to their roster. Photo by Kim Klement-USA TODAY Sports
Andrew Stoeten answers your questions in our Blue Jays Mailbag, which runs weekly at VICE Sports. You can send him questions at stoeten@gmail.com, and follow him on Twitter.
The offseason is in full swing, or, at least, it should be. Not a lot has happened yet, and so as we return to our weekly Blue Jays mailbag, we find a lot of questions still lingering from two months ago—presumably waiting, like we all are, to see first what happens with Giancarlo Stanton and Shohei Otani!
But there are new questions to be asked and answered, too! So let's dive in!
If you have a Blue Jays question you'd like me to tackle for next week, be sure to send it to stoeten@gmail.com. As always, I have not read any of Griff's answers.
Is Josh Harrison a fit for the #BlueJays? Will any of Billy Hamilton, Jarrod Dyson, Lorenzo Cain, or Dee Gordon leadoff for the #Jays in 18?
Wes
I think the better question—as it always is when discussing trades—is what the Blue Jays can realistically offer the Pirates for Josh Harrison? I'm not sure why the Pirates, or the Reds, would be rushing to offload talented players for players who aren't going to help them in the near term. The other guys, free agents Dyson and Cain, and the Marlins' Gordon, are maybe different stories, but still, I really don't see it. Dyson doesn't hit nearly enough, Cain will surely want too many years, and they both play the position best suited to Kevin Pillar, Anthony Alford, Dalton Pompey, and probably Teoscar Hernandez, too.
I think the Jays are better off looking for someone like Gordon, and he certainly would make some sense here—he or Devon Travis could factor into the outfield mix when both are healthy, and having a high-contact, speedy player like Gordon at the top of the lineup would certainly be nice. But a lot of teams could use a guy like that, and there are some similar options out there for that sort of a role, so I'd certainly bet the field.
---
Would/Should the Red Sox potentially adding Giancarlo Stanton or JD Martinez and Yankees adding Otani, change how the Jays view this offseason and make them consider selling Donaldson? Each of those teams adding a 7 win player with the Jays unable to do so puts them in a 2nd wild card ceiling area
Adrian
The Jays are pretty much looking at the second wild card as their ceiling already, aren't they? So, no. I don't think assuming the Yankees and Red Sox will sign the best of the best players, and then pretending those players are going to hit on the absolute top of their ceilings, should really change anything about the Blue Jays' plans—which are, as they've been the last two winters, to add as much talent as they can without hurting their ability to build around a younger core in the future.
That's a future that's coming fairly quickly, and one that looks as though it will include some exceptionally valuable pre-arbitration years from guys like Vladimir Guerrero Jr. and Bo Bichette—though Vladito's recent sub-par performance in the Dominican Winter League is perhaps reason to keep expectations at least a little bit in check. At this point, going into a deep rebuild—which I think is what happens if the Jays move Donaldson this winter, given that it would make little sense in keeping a whole lot of the club's other veteran pieces if they do—might actually run the risk of wasting too many of those years.
The Astros, who really started to get good in 2015, have done tremendously well building around the early years of big league service of guys like Carlos Correa, George Springer, and Alex Bregman, as have the Cubs around the early years of Kris Bryant and Addison Russell, the Yankees around Aaron Judge and Gary Sanchez, and the Red Sox around Mookie Betts and Xander Bogaerts. Obviously all those teams have a whole lot of incredible talent around those pieces, which is actually the point. Stripping too much talent from the big league roster, which is what would happen if you start selling off veterans, might leave the roster too bare for when an elite talent like Guerrero arrives. Bringing him, and Bichette, and hopefully Logan Warmoth, or whoever else emerges as a potential top prospect behind them, into a roster with a lot of strong veteran pieces already seems like a reasonably smart thing to do—and with that comes the added benefit to the Jays in terms of driving attendance and TV ratings with potential playoff chases in the meantime.
---
---
In other words, let's maybe quit trying to find excuses to turn 2018 into a total write-off before it even starts.
---
Should the Jays trade Pillar for Jed Lowrie? Yes or yes?
Canucks/Jays
Yeah… no. While I'm certainly not opposed to moving Pillar for the right piece, I really don't think Lowrie is it. First of all, Pillar has three seasons of club control remaining, compared to Lowrie's one. That simple fact alone is enough to tell us this idea doesn't really work. But there's more! For example, the A's have a bunch of outfielders already in their mix, so don't really need a guy like Pillar. And while they could maybe find a spot for former Blue Jays infield prospect Franklin Barreto, I'm not sure they're going to be looking to move Lowrie. Plus! Lowrie doesn't exactly fit the Jays' needs all that well anyway, I don't think. His bat is pretty decent, and he had an especially nice year last year, but his versatility is maybe a little overstated at this point. Over the last two seasons he's played just six innings at shortstop and third base combined, for example. And while that last fact is possibly more a function of the A's roster than degradation of his skills at those two positions, all this stuff together adds up to a player who doesn't really make sense—not for Pillar, at least.
Now, if you'd said Joe Panik of the Giants, who has the same years of control at about the same cost as Pillar, and plays on a team with an infield prospect (Christian Arroyo) knocking on the door, and a need for help in centre, then maybe I'd have agreed! (Though it's slightly dubious whether the Giants would play Arroyo, who is more a 3B/SS type, at second base, or that they'd hand third to Pablo Sandoval, either. Which is to say, finding a good match in trade is actually pretty hard! Who knew?)
---
For your next mailbag, is this the high performance department's vitamin of choice? Ryan
Ryan tweeted this question to me, quoting a tweet announcing the suspension of three Jays minor leaguers for testing positive for the banned drug Boldenone. In all, six players, mostly teenagers, all under 21, all playing for the Jays' rookie level Dominican Summer League side, have had suspensions announced this week. Not good! Even if none of the players had really made any sort of mark yet as prospects.
---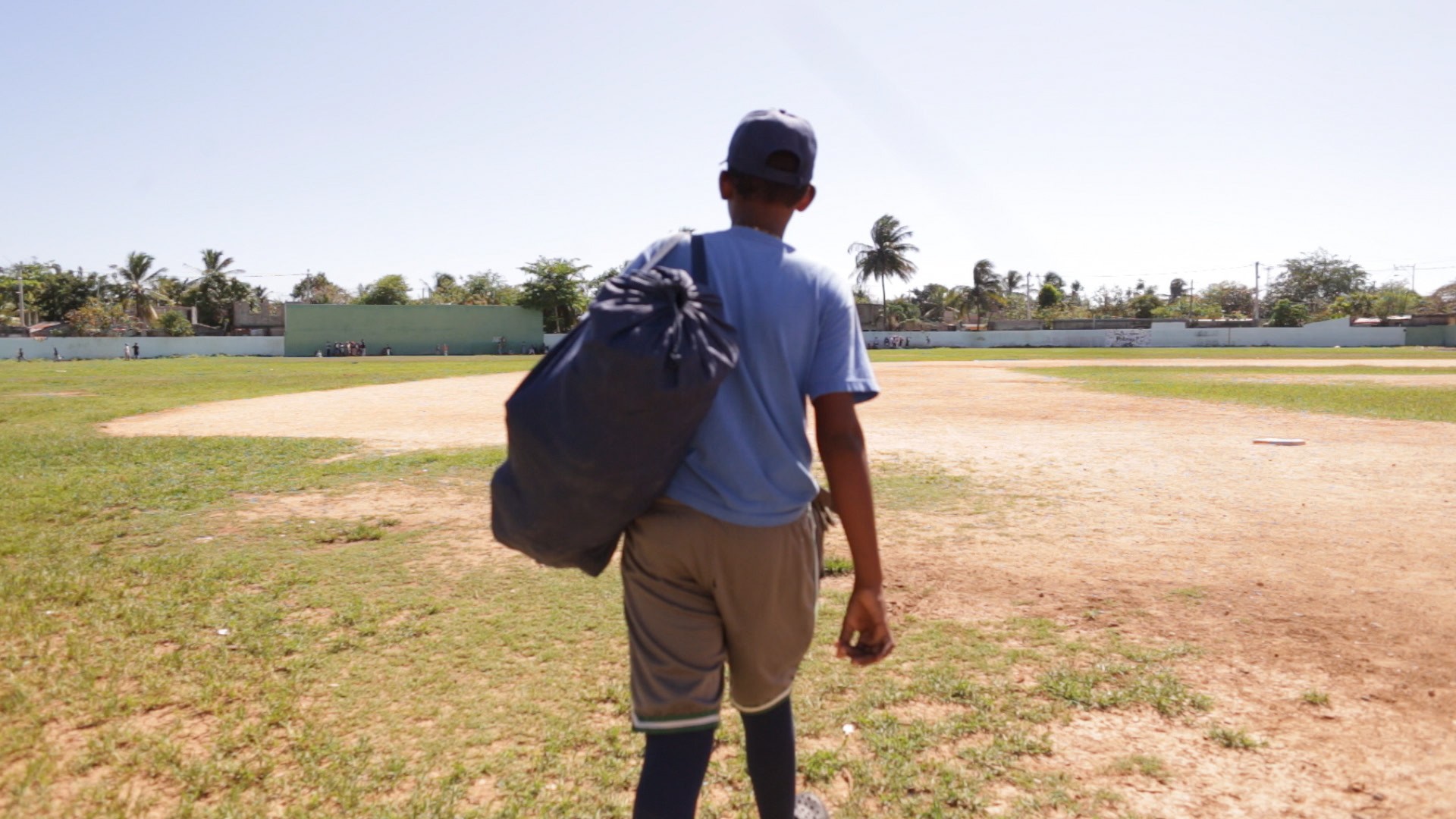 ---
Now, I don't want to sidestep that this is obviously a problem, and obviously something that the folks running the Jays' operations in the Dominican need to get a handle on. But to turn it into nonsense about the High Performance department, I absolutely do not get.
Ryan's tongue is clearly in cheek when he says this, so I don't want to be too harsh here, but there really are fans out there who REALLY don't like the High Performance department—or, more accurately, have figured out that it's extremely easy to use it to bash the people running the club. Mostly this comes out in stuff like, "The Jays had too many injuries this year—WASN'T THE HIGH PERFORMANCE DEPARTMENT SUPPOSED TO FIX THAT??!?" But evidently we can add sarcastic quips about promoting PED use to the pile.
I get that the department is a bit nebulous, and that it's new, different, and created by a front office a lot of people really want to dislike, but pretending it's supposed to be eliminating all injuries, or that they're administering drugs, just to dump on them? We can probably be better than this. It's actually kind of cool to see the club trying to be on the cutting edge in terms of getting the best out of their players and helping them recover as fast and as best as possible. That doesn't mean they're always going to get it right.
---
When are we going to hear about Skydome renovation plans? ERL
That's a great question. The sarcastic answer is, "When Rogers decides it's time to actually pony up the money!" But that actually might be the real answer! Check out this section of a great piece at Future Blue Jays, who interviewed Mark Shapiro last month:
As far as the Rogers Centre renovations are concerned, Shapiro states that they are still in, "the design phase," but the actual implementation of any upgrades is, "up to Rogers – where it fits in the hierarchy of their capital needs."
Though there have been some rumblings recently about Rogers potentially selling the club, the belief still seems to be that these changes will be coming. A great time to announce them would be at the club's new "Winter Fest" event—which seems to be a replacement for their old "State of the Franchise" events (which fans are now going to be charged to attend)—at Rogers Centre on Jan. 20. I guess we'll see!