Russian President Vladimir Putin grabbed the world's attention last March by unveiling a brand new nuclear-tipped cruise missile with "unlimited" range.
A new U.S. intelligence report suggests a more modest maximum flight path, however: 22 miles. The missile has been tested on four occasions since last November and crashed every single time, U.S. intelligence analysts wrote in a recent assessment, CNBC reported late Monday. The shortest test flight was five miles and the longest was 22 miles.
Read: Trump and Putin are both very insecure about the size of their nuclear arsenals
Putin unveiled the newfangled cruise missile as one of several new "invincible" nuclear weapons while standing in front of an animated video showing nuclear warheads raining down on Florida. Putin hailed the new projectiles as unstoppable by conventional anti-missile defense systems, but analysts told VICE News Russia's existing nuclear arsenal is enough for that task already. Instead, Putin's display was primarily a glorified stop weeks before his upcoming reelection to a fourth term.
Asked about the U.S. assessment of the new weapon's capabilities on Tuesday, Putin's spokesman, Dmitry Peskov, told reporters that they should just take Putin's word for it.
"Listen to Russian President Vladimir Putin and trust him," Peskov said.
The weapon is thought to use a gasoline powered engine during liftoff before switching to a nuclear-powered engine during flight. This second stage, if it works, may allow the missile to fly low to the ground and constantly bob and weave to evade missile defense systems without needing to worry about running out of fuel.
READ: No need to be scared of Putin's new nukes (any more than the old ones) "You can see how the missile bypasses interceptors," Putin boasted in front of a video demonstration of the new technology before a rapt audience in Moscow last March. "As the range is unlimited, the missile can maneuver for as long as necessary." After Putin's big missile roll-out, Russia's Ministry of Defense staged a quirky online naming competition for the new nuclear weapons in which seven million Russians joined in.
READ: Russia rolls out Boaty McBoatface-style online naming contest for new nuclear weapons
The cruise missile was ultimately named the "Burevestnik," after a sea bird known in English as the "storm petrel" that's mythologized among sailors as an omen of bad weather.
"As you no doubt understand, no other country has developed anything like this," Putin boasted in March. "There will be something similar one day but by that time our guys will have come up with something even better."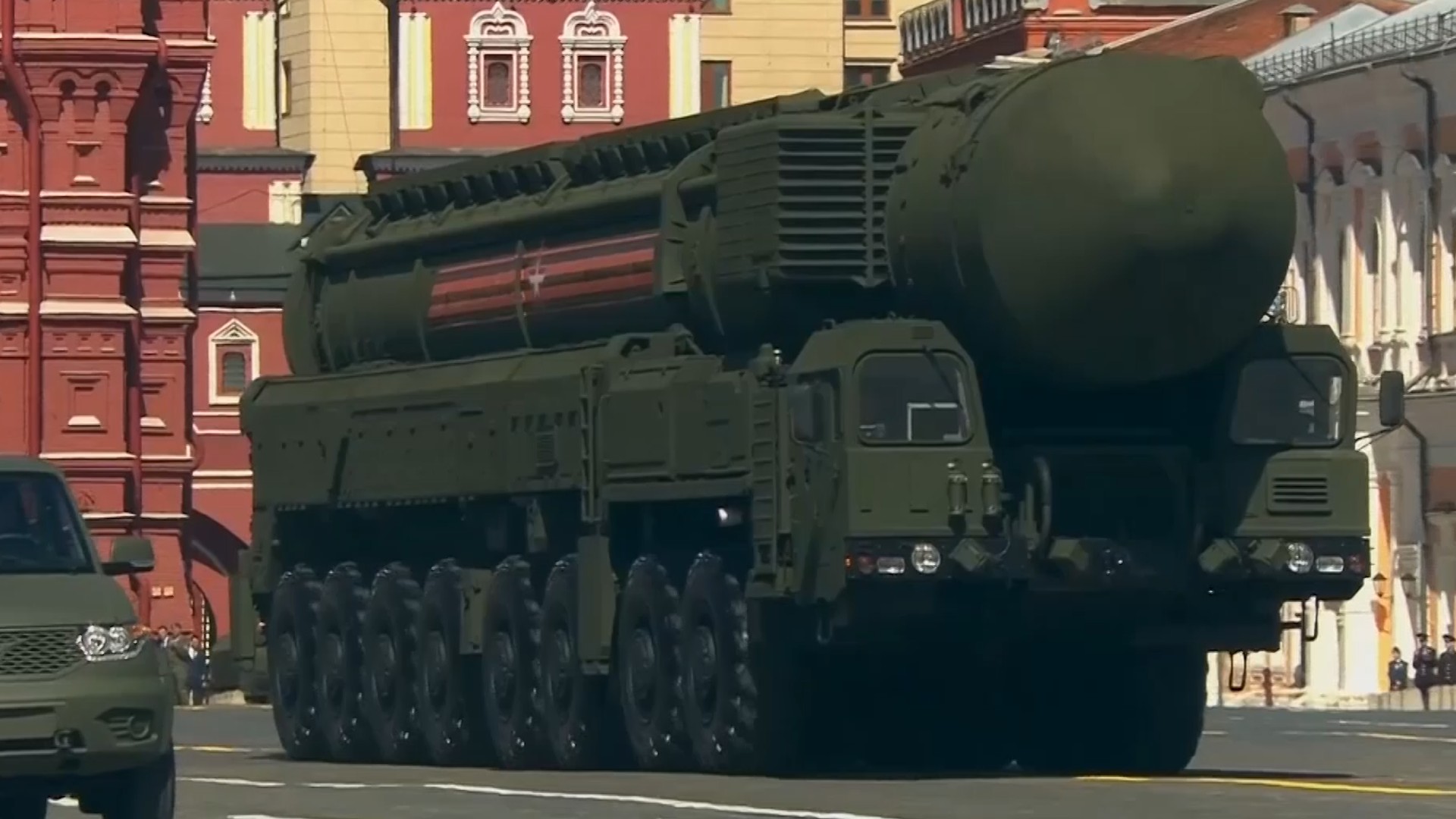 Cover image: Russian President Vladimir Putin, right, listens to President of National Research Center "Kurchatov Institute" Mikhail Kovalchuk, as he visits Kurchatov Insitute of Atomic Energy, the home of the Soviet nuclear weapons program and later Soviet and Russian non-military nuclear technologies in Moscow, Russia, Tuesday, April 10, 2018. (Alexei Nikolsky, Sputnik, Kremlin Pool Photo via AP)