Getty Images
Apple CEO Tim Cook Monday fired what could be the opening shots in a new war between Silicon Valley giants Facebook and Apple, telling CNN that companies that track users across the web are "totally out of control" and privacy remains a "fundamental human right."
Cook's comments came shortly after Apple announced it was blocking Facebook's ability to track its users across the web via its Safari browser.
"We've all seen these like buttons and share buttons," Craig Federighi, head of Apple's software division, said during a presentation on the opening night of the company's annual developer conference in San Jose Monday. "Well it turns out, these can be used to track you, whether you click on them or not. So this year, we're shutting that down."
Though Apple's new blocking technology is aimed at all companies who monitor what users are doing on other websites, the company's presentation made sure everyone knew it was aimed primarily at Facebook.
Federighi may not have named the social network himself, but he shared a screenshot of the new feature in action, using Facebook as an example
The popup on the large screen read: "Do you want to allow 'facebook.com' to use cookies and website data while browsing [this site]? This will allow 'facebook.com' to track your activity."
Facebook's security chief Alex Stamos immediately questioned Apple's motives, suggesting it could be just "cute virtue signaling."
That wasn't Apple's only attack on Facebook. As part of its latest smartphone software update, Apple will allow users to more easily switch off notifications for certain apps. In its promotional material for the feature, Apple showed a user switching off Facebook notifications.
Companies are often accused of copying Apple, but in this case it is unlikely there will be a flood of companies jumping on the anti-Facebook bandwagon.
"I think Apple is able to take the lead because its business model isn't centered around 'customized' ads [but] the other companies won't follow without being pushed," Sean Sullivan, a security researcher with F-Secure, told VICE News.
Companies such as Facebook rely on getting access to vast troves of data in order to make their business model work, but Sullivan says even a slight change to Facebook's tracking policies would improve user privacy and barely impact their bottom line thanks to the network effects of its huge customer base.
"Facebook can easily make nearly as much money with less targeted ads," Sullivan said. "It has the user base, that's the key thing."
Apple's decision to try and directly impact Facebook's bottom line is certain to infuriate Mark Zuckerberg and his executives up the road in Menlo Park.
Cook and Zuckerberg have a history of trading barbs about customer privacy. In the wake of the Cambridge Analytica scandal earlier this year, Cook said the ability to track someone's most intimate details across the web shouldn't exist and some "well-crafted regulation is necessary."
Zuckerberg responded by calling Cook's comments "extremely glib."
The tension may be rooted in the fact that the tech giants are very different animals. Facebook makes billions of dollars from being able to sell highly-targeted ads to advertisers because it knows vast amounts about its users. Apple, on the other hand, makes most of its money from hardware and so doesn't need to know nearly as much about its customers.
READ: Shareholders know exactly what's wrong with Facebook: the "dictator"
As a result, Apple has long positioned itself as the champion of user privacy, and the new tools announced Monday will likely cement that position in people's minds.
Apple decision to criticize Facebook is unlikely to face much pushback from the industry, especially with Facebook currently being slammed for how it shares its user data with third parties.
"It will be difficult for Apple to face any negativity from its attack on Facebook," Andy Barr, the founder of 10 Yetis, a digital media agency, told VICE News. "The Silicon Valley giant is extending its long-term campaign for better consumer privacy and given this is such a hot topic, they are very much on the right side of the debate."
In a further attempt to bolster its good guy image and separate itself from the other Silicon Valley giants, Apple also announced a new tool that will help people spend less time using its iPhone.
Apple's swipe follows months of seemingly unending negative press for the social network, particularly over its data sharing policies. The latest hit came Sunday when the New York Times published a story that revealed Facebook had signed partnership deals with 60 device makers — including Apple — that were still in effect, despite claiming they had been cut off since 2015.
The deals granted the device makers access to a lot of information, including data about the device owners' friends. Some of the data was even stored on the manufacturers' own servers, the report revealed.
Facebook disputed almost the entire article in a blog post, entitled: "Why we disagree with the New York Times." The company told the Times the data was never misused and the "strict contracts" were put in place to ensure the data was never at risk.
But given that there were also "strict contracts" in place to prevent the Cambridge Analytica situation materializing, Facebook's claims are beginning to sound somewhat hollow.
"Facebook is already on the ropes on the data, transparency and privacy front, and this jab from Apple will no doubt hurt them in both its share price and also further embarrassing their overall brand reputation," Barr said.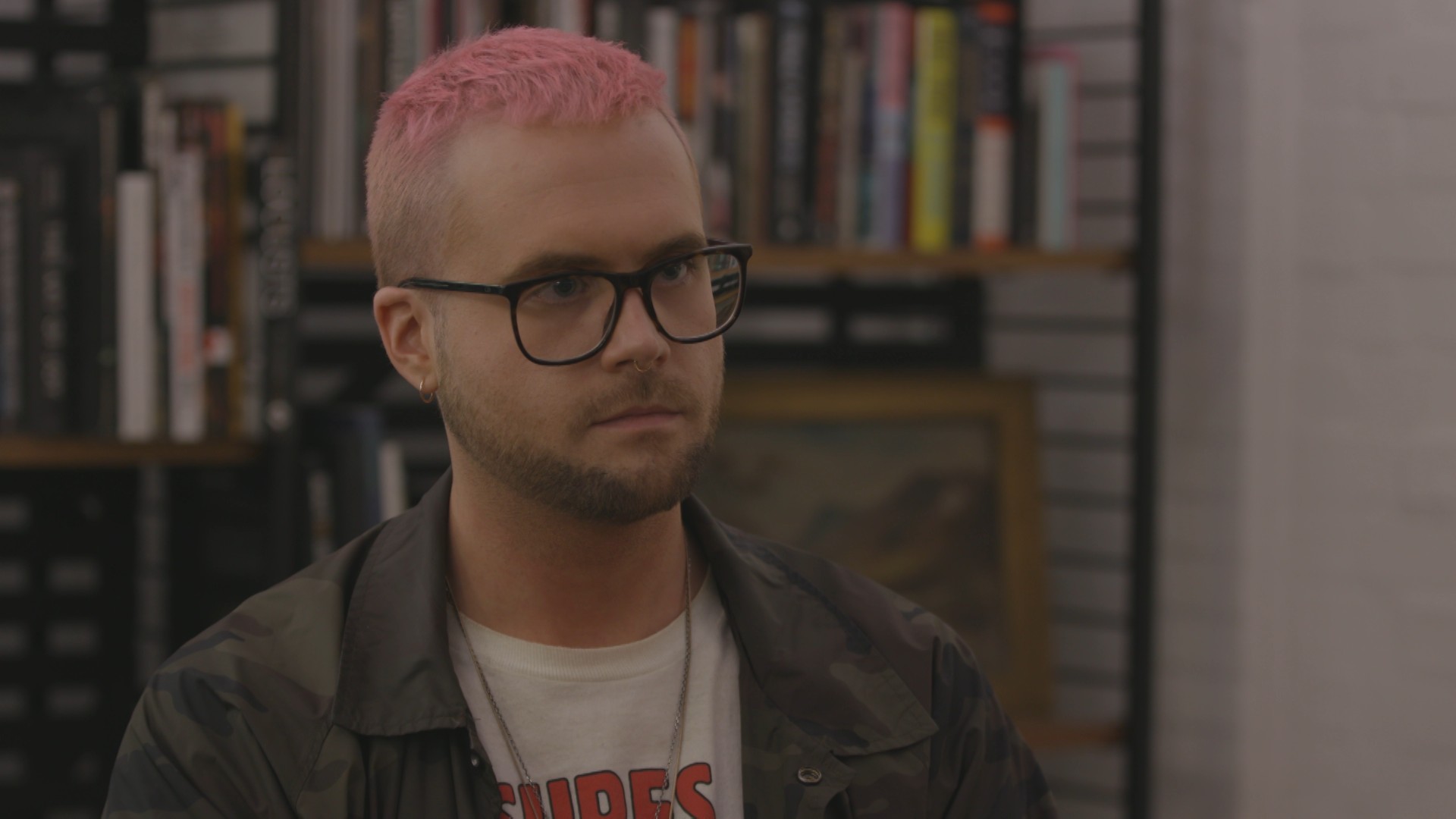 Cover image: Apple CEO Tim Cook speaks during the 2018 Apple Worldwide Developer Conference (WWDC) at the San Jose Convention Center on June 4, 2018 in San Jose, California. (Justin Sullivan/Getty Images)