A deadly airstrike on a school complex in rebel-held Hass, Syria, last week killed at least 35 people, including 22 children and six teachers. Both France and the U.S. quickly condemned the strike and pinned the blame on Russia or Syrian government forces.
Now an independent investigation of the incident published Monday by Russia-based Conflict Intelligence Team bolsters that charge, saying the bombing did indeed happen and was likely carried out by Syrian government air forces or possibly Russia.
But the CIT report went even further, and concluded that "the analysis of the event presented by the Russian Ministry of Defense is at best superficial and at worst constitutes a deliberate attempt to present misinformation to the Russian public and the world."
The attack drew widespread condemnation and was the latest in a string of alleged atrocities that saw Russia voted off the United Nations Human Rights Council on Friday.
"This is a tragedy. It is an outrage. And if deliberate, it is a war crime," UNICEF director Anthony Lake said at the time. UNICEF added that Wednesday's bombing was likely the deadliest attack on a school since the war broke out in Syria in early 2011.
Russia, for its part, denied any responsibility for Wednesday's airstrike and accused Western media of sharing video footage and images that were "doctored up" and fake. Russian Defense Ministry spokesman Igor Konashenkov questioned whether airstrikes had been carried out on the school complex at all, citing images showing the school roof intact and furniture unmoved by a "blast wave."
Targeting the White Helmets as "swindlers" — in line with common refrains by Russian President Vladimir Putin and embattled Syrian president Bashar Assad — Konashenkov suggested "UNICEF officials should check sources of their information in order not to undermine reputation of a respected organization."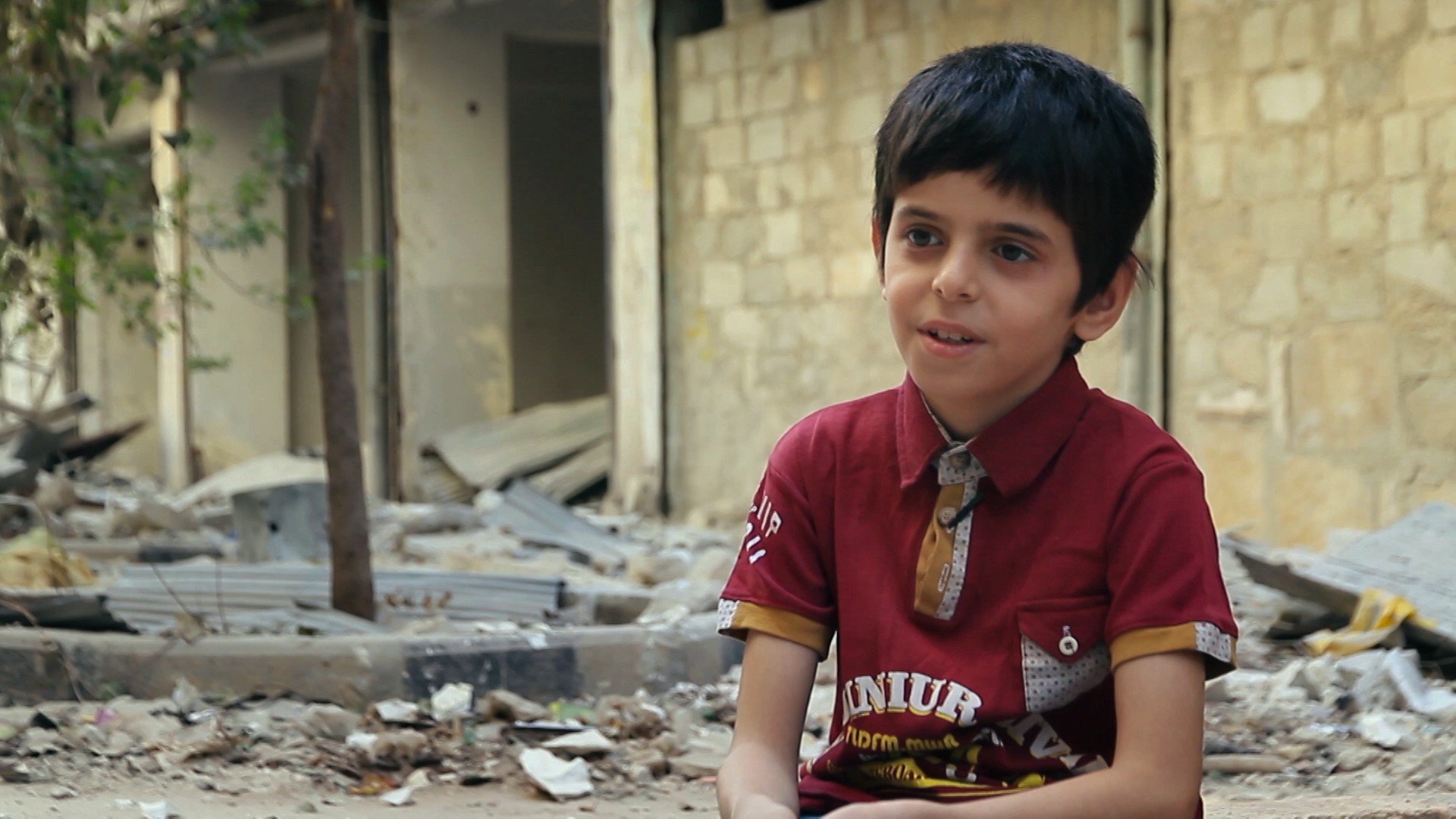 This segment originally aired Oct. 20, 2016, on VICE News Tonight on HBO.
Russia's response to the latest attack on civilians in rebel-held territory follows a familiar pattern of foreign media skepticism and selective coverage that has defined the Russian public's understanding of its country's role in the over-five-year civil war.
The CIT analysis was published the same day British newspaper The Times reported that Russian and Syrian government forces plan to ratchet up their military assault on rebel-held eastern Aleppo. The attack comes at a time when the U.S. is distracted by a heavily contested presidential election and is unlikely to immediately intervene.
"We think that the Russians are on the brink of a major military assault on Aleppo," one source told The Times.
Wednesday's school bombing was followed by a rebel-led shelling on a school in the government held district of western Aleppo on Thursday. The U.N. has condemned the recent spate of attacks on western Aleppo by rebels, which have killed at least 40 civilians, including 17 children, according to the Syrian Observatory for Human Rights.