Opening arguments begin Monday in one of the most high-profile criminal trials in American history. After decades of skirting prosecution, comedy legend Bill Cosby is finally being made to answer one of the 60 women who have accused him of sexual assault. But the proceedings won't just determine whether the allegedly frail and increasingly blind Cosby ends his life in a prison cell—they will also help shape how America talks about rape, race, and celebrity for decades.
It's tempting to think of the case as a slam dunk given that Cosby's basically already been found guilty in the court of public opinion. Library patrons have taken to rejecting his books in large numbers, cities have dismantled likenesses of him like they were monuments of the Confederacy, and the media has come to an unusual consensus in such a polarized era that this guy is worthy of titles like "America's abusive father."
The reality isn't nearly that simple. Cosby is on trial for something that allegedly happened back in 2004—when George W. Bush was president, the Abu Ghraib prison scandal was breaking, and Sex and the City was still on HBO. Superstar basketball player Kobe Bryant dodged his own sexual assault case that September (thanks in no small part to shoddy prosecution) and went on to enjoy another decade at the top of his profession.
Not only was this a different cultural moment, but in 2004, texting was far from ubiquitous and social media had yet to take America by storm. Which is to say that there aren't as many electronic records to corroborate Andrea Constand's account as there might be if the incident took place today.
Constand also did not go to a hospital to get a toxicology report or rape kit after the fact, something that Jane Anderson, a legal expert at AEQuitas—a group that helps prosecutors build sexual assault cases—says is crucial. According to her, jurors have come to expect DNA evidence thanks in part to police procedural shows like CSI and NCIS and are reluctant to convict without it.
Anderson is already sweating the optics of an acquittal. There's basically no one in America who hasn't heard about the staggering number of women who've come forward against Cosby. She says that if Cosby gets off, the public will likely conflate that one verdict with complete innocence—which could make it seem futile for some victims to pursue justice.
"It's not gonna matter in the Cosby case that there's one victim listed in the complaint and that all the jurors are going be instructed to listen to is the evidence in front of them," Anderson says. "In the public's perception, they're going think about the 60 victims who came forward. If he's found not guilty, it's probably going to read to a layperson that 60 people accused him and he was found not guilty of 60 rapes. So will it have that sort of negative snowball effect of, 'Well, it's just me going forward, how will I possibly convince a jury?'"
Back in October 2014, comedian Hannibal Buress joked onstage about long-standing accusations that Cosby was a rapist. The bit went viral, which helped encourage many more women to come forward with stories about being drugged and attacked by the former Jell-O spokesman. Of the women who pursued criminal charges, only a former Temple University basketball coach and Canadian citizen named Andrea Constand succeeded. That's in part because victims of sex crimes in America have historically had a short timeframe in which to go to the cops.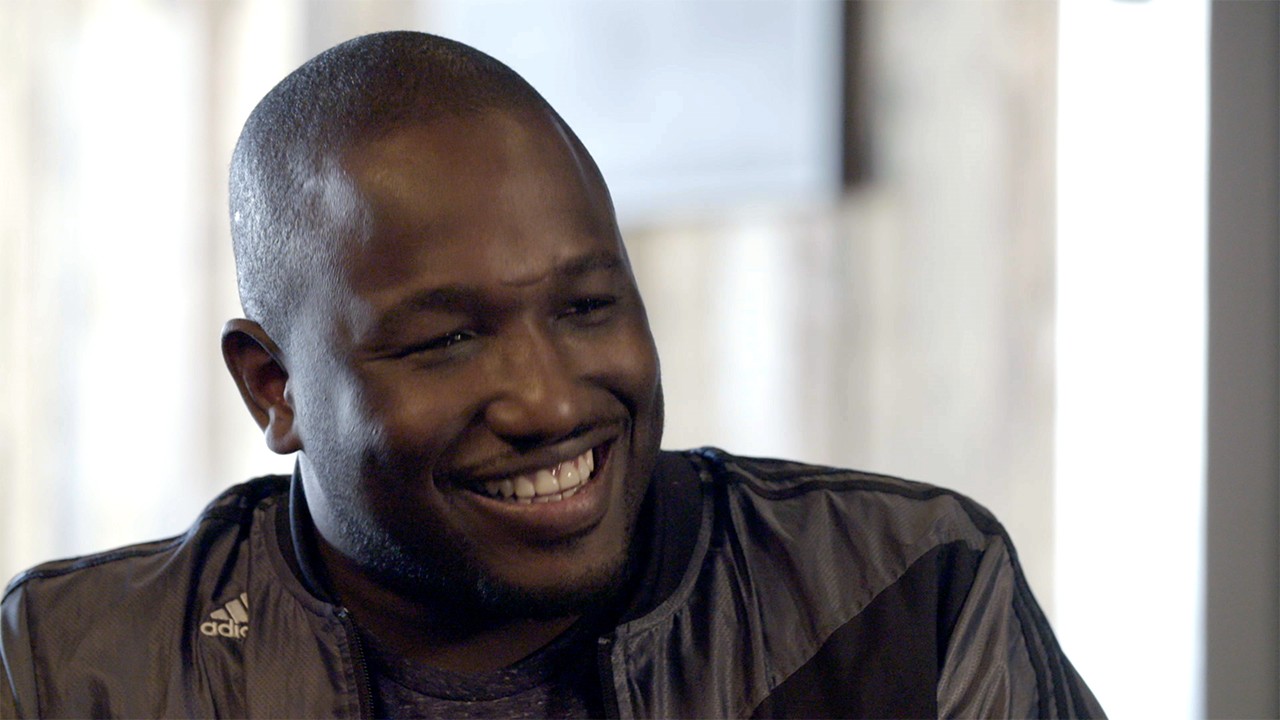 Cosby's problems went from mere embarrassment, ridicule, and professional isolation to potential criminal liability after Constand's 2005 civil suit against him was unsealed in July 2015. In it, Cosby spoke cavalierly about using quaaludes to get women to sleep with him. Public outrage mounted, which put pressure on the Montgomery County District Attorney's office outside Philadelphia to press charges while it still could. In the November 2015 election, Kevin Steele was elected as the new district attorney on a campaign pledge of going after America's Least Favorite Dad.
Just weeks before the window of opportunity was set to close, Steele made good on that promise. Now a jury will determine whether the 79-year-old once slipped three pills and a glass of wine to Constand so he could fondle and penetrate her, as alleged in an affidavit.
Cosby's defense attorney, Angela Agrusa, has already hinted at the strategy she intends to pursue, telling the Hollywood Reporter in April that she planned to "rehabilitate his reputation" and paint him as the victim of a media witch hunt. She'll also work on framing the DA as an opportunistic politician who wouldn't have even revived the case had it not won him the election. Meanwhile, two of Cosby's daughters released statements on syndicated hip-hop radio show The Breakfast Club saying they thought the case against their dad was based on racism.
Constand will also almost certainly get grilled by Agrusa about her motivations for hanging out with Cosby in the first place, a trope of sexual assault trials. Constand has previously said the comedian made aggressive sexual advances toward her prior to the alleged assault, which gives Cosby's defense attorney the opportunity to try and portray whatever happened between the two as consensual.
All of the defense's strategies—from playing up peoples' tendency toward hero-worship with celebrities to subtly invoking the history of black men being lynched for alleged sexual behavior toward white women to victim blaming—will appeal to the psychology of the three main camps of people still defending Cosby. There are some who have lionized him for so long that they can't believe he's fallible. There are others who find it impossible to disentangle the accusations from the fact that Cosby is black and successful and most (though by no means all) of his accusers are white women. And others who still don't get why women often do not report sexual assault right after the fact.
Meanwhile, the prosecution will likely be trying to establish that what they say Cosby did to Constand constituted a pattern of behavior. Although they originally requested that 13 other women be allowed to testify, the judge has only allowed one other alleged victim to take the stand. Whatever that former assistant to one of Cosby's agents says—and of course whether the jury believes her—is likely to prove pivotal given the Constand case evidence largely comes down to he-said-she-said.
Along with his own words from the 2005 deposition, Cosby's prosecutors can also call witnesses who knew Constand before the alleged assault as well as after in an attempt to show how her behavior or habits might have changed.
The stakes are high. Kristen Houser of the National Sexual Violence Resource Center says that if Cosby is found guilty, it will go a long way in encouraging women to come forward if they've been assaulted. The fact that so many women have been so public about the accusations—many going so far as to be photographed for a New York feature back in July 2016—coupled with the fact that Cosby is one of the most famous men in the world could have a trickle-down effect and erase some of the stigma of being "out" as a victim.
"There are other people out there who have been very afraid to come forward, and I do think that high-publicity cases can be encouraging or inspiring to people who are wondering whether or not to report what's happened to them," Houser says. " I think a lot of survivors see a lot of people bravely stepping into a public arena with a high-profile alleged assailant, and they think that they can take on one where the stakes aren't quite so high. I do think people are paying attention."
Constand, who is gay, will also probably face probing questions about her sexual history. The defense team might even go so far as to interview people from her past to find out if she ever had a boyfriend. If she endures this kind of invasion to no avail, it's worth wondering if some women might decide it's simply not worth the exposure and scrutiny to go after the most powerful men in the country. Certainly some of the women who spoke out against Donald Trump have endured their own blowback—and America saw how little those allegations cost the president last November. Cosby, for his part, at least initially tried to silence accusers by suing seven of them for defamation.
No matter what happens in court, the trial will resume the national dialogue about sexual assault that was put on hold when an accused assailant won the presidency. That includes the statutes of limitations, which make these cases so hard to bring. Some states have already begun to expand or even eliminate them thanks in part to the Cosby Effect: victims feeling emboldened to speak up years or even decades later. The comedian was awful close to being in the clear forever just because 12 years had passed since his alleged night with Constand––a number advocates like House call "truly arbitrary."
"When you've got almost 60 people who can't take any actions against an alleged rapist because the statute of limitations have expired," she says, "you're gonna have a national conversation about it no matter what."
Follow Allie Conti on Twitter.