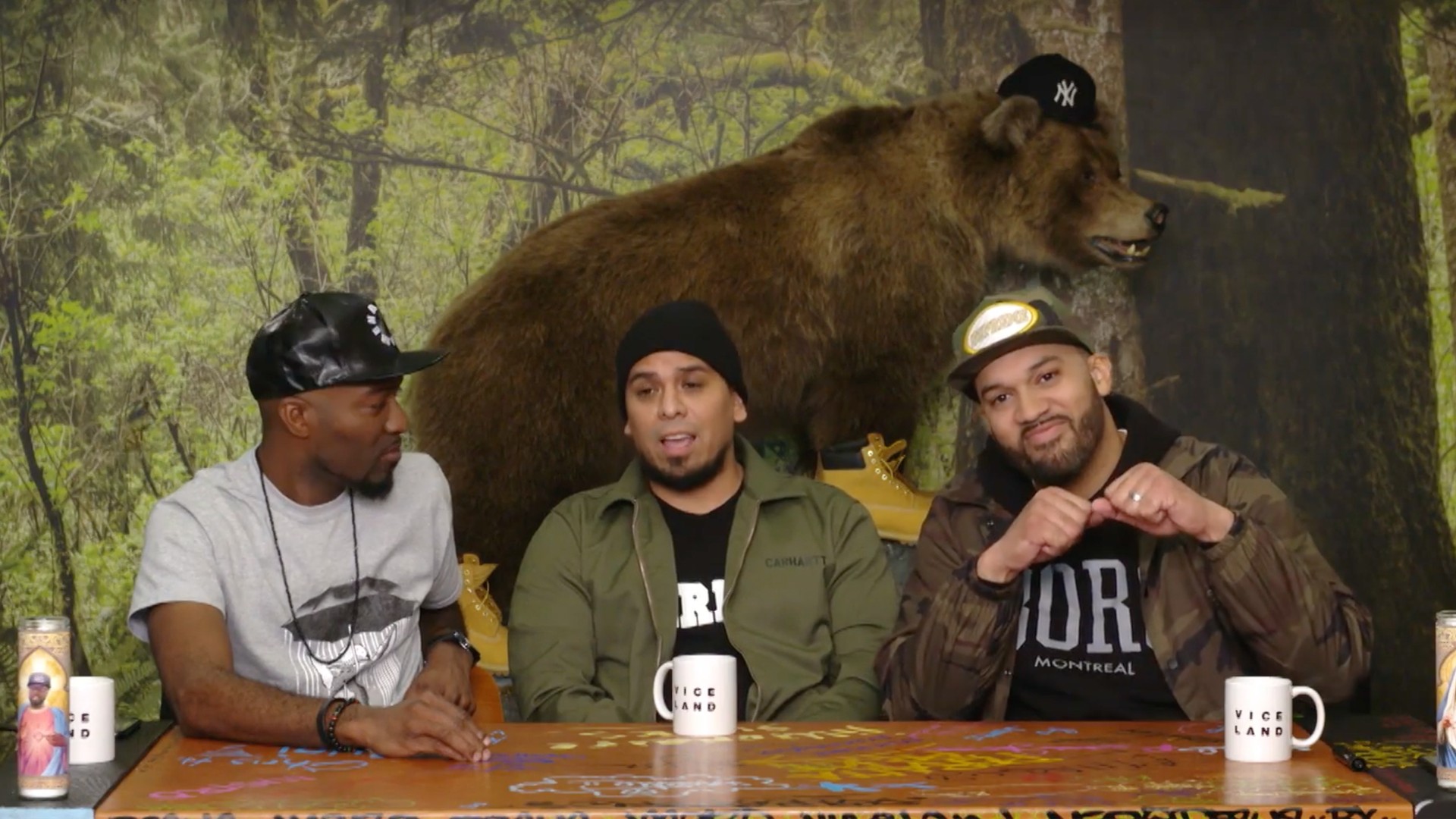 Last month Hamilton's Lin-Manuel Miranda told the world that when he was in high school, he fell victim to the local bully—a bully who grew up to be rapper/activist Immortal Technique. To learn more about the story, VICELAND's Desus & Mero had Miranda's former classmate, MSNBC's Chris Hayes, onto the show to talk about it.
But now, the man himself, Immortal Technique, decided to stop on by and give Desus Nice and the Kid Mero the scoop on what really went down in high school.
Along with sharing his side of the bullying story, the rapper told Desus and Mero about his turbulent past, and how it's imperative that we change society's systemic issues with youth and violence.
You can watch last night's Desus & Mero for free online now, and be sure to catch new episodes weeknights at 11 PM on VICELAND.