UPDATED: 6/15 6:04 a.m. EST to reflect a revised number of fatalities.
A huge fire ripped through a tower block in West London early Wednesday morning, killing at least 17 people and injuring dozens more — as Mayor Sadiq Khan warned "a lot of people" are still unaccounted for.
Even as people were being rescued from the burning building, trolls on Twitter began circulating fake reports of missing people, in a move that's become very familiar following high-profile tragedies.
Emergency services were notified of a fire at Grenfell Tower near Notting Hill just before 1 a.m. local time Wednesday, with the blaze spreading fast through the 24-story apartment building. Hundreds of firefighters spent hours attempting to rescue residents, while simultaneously trying to stem the flames.
The Met Police confirmed at least 17 fatalities Thursday morning, but warned that figure could rise. "In my 29 years of being a firefighter, I have never ever seen anything of this scale," London fire commissioner Dany Cotton said. "This is a major fire that has affected all floors of this 24-story building, from the second floor upwards."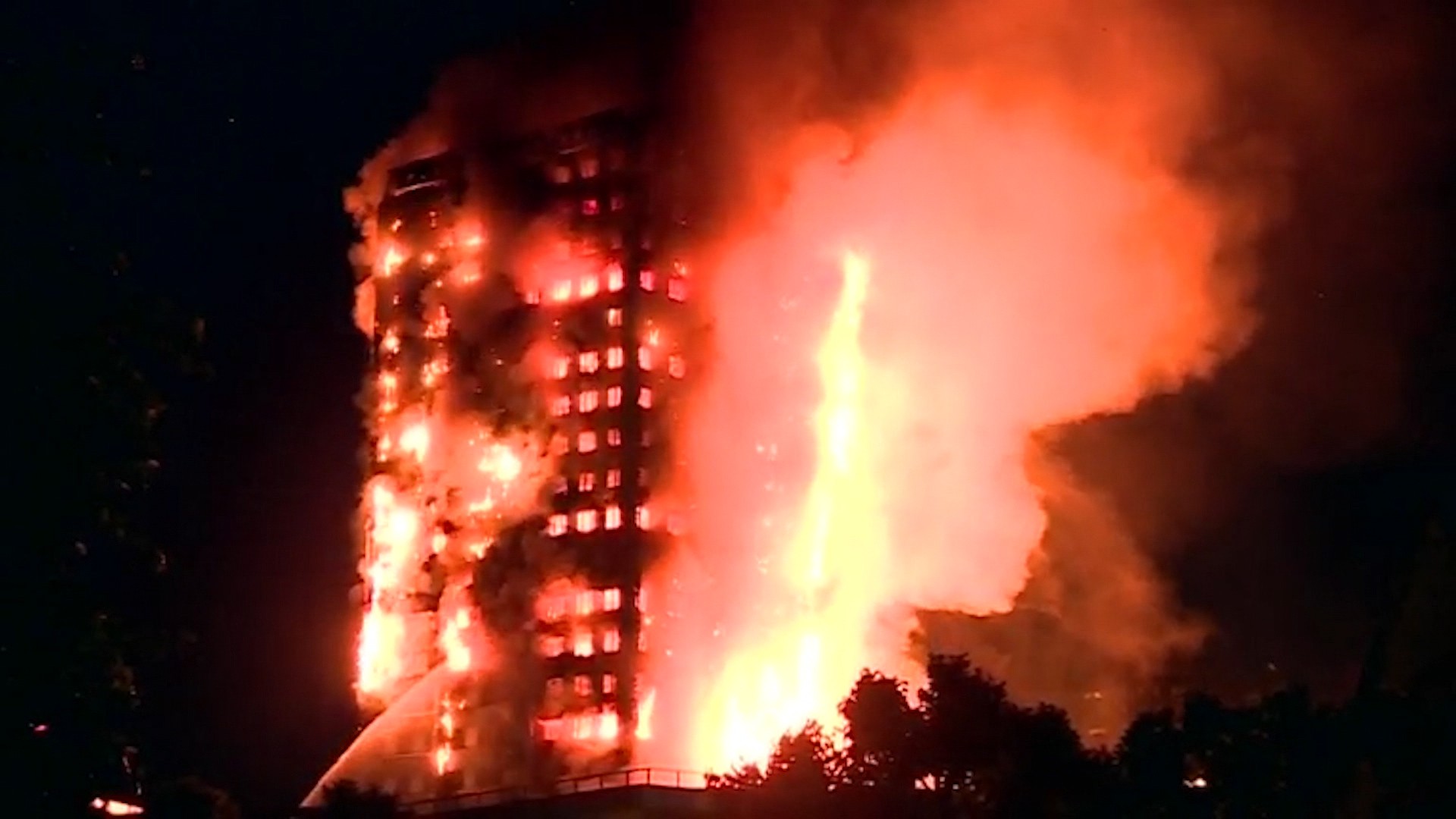 The tower block was built in 1974 and is home to between 400 and 600 people. It has just undergone a £10 million ($12.75 million) renovation, but locals had been raising safety concerns since 2012, and a blog post by a residents group in November 2016 gave this stark warning: "It is a truly terrifying thought, but the Grenfell Action Group firmly believe that only a catastrophic event" would highlight the risks at Grenfell Tower."
Just three months ago, the U.K. government delayed a review into fire safety at tower blocks.
Many on social media responded to the fire by trying to help, sharing details of where people could drop off clothes and food for the victims — and even offering shelter to those left without a home. However, in a pattern that has become all too familiar following high-profile incidents where people are missing, some trolls were quick to spread fake reports of missing people.
Trolls apparently based in Mexico are sharing reports of missing family members using a picture of Mexican journalist Andrea Noel, as happened after the recent Manchester bombing — also using a picture of Noel — and was also reported in 2016, when EgyptAir flight MS804 went missing. Noel has been a target for trolls since 2016, when she was assaulted on the street and spoke out about it publicly.
Twitter has removed many of the fake messages already, but it appears the trolls merely latched onto genuine messages from people who have family members missing following the fire.