The special counsel's office is trying to frame President Donald Trump for something he didn't do, Trump lawyer and former New York City mayor Rudy Giuliani said Wednesday.
Speaking at an Israeli business conference in Tel Aviv, Giuliani cried bias in special counsel Robert Mueller's investigation into whether the Trump campaign had anything to do with Russian meddling in the 2016 election.
Giuliani said Mueller's team includes "13 highly partisan Democrats … (who) are trying very, very hard to frame him to get him in trouble when he hasn't done anything wrong."
Read: The first year of the Mueller investigation, by the numbers
The controversial comment is the Trump team's latest in a sustained strategy to undermine the Mueller investigation. Trump called the probe "unconstitutional" Monday and continues to brand it a "witch hunt" and insist there was no collusion between his campaign and Russia.
Giuliani and Trump pushed the #Spygate conspiracy theory, that the FBI planted spies in Trump's campaign, and they say that the investigators on Mueller's team are Hillary Clinton fans who are trying to remove Trump from office.
Thirteen of the 17 publicly named lawyers on Mueller's team are Democrats. Mueller and Deputy Attorney General Rod Rosenstein, who oversees Mueller since Attorney General Jeff Sessions recused himself due to his involvement in the Trump campaign, are Republicans.
The investigation is unlikely to result in an indictment of the president per Justice Department policy. The more likely outcome is that Congress, starting with the House, will have to decide if Mueller's findings warrant impeachment. Getting out the message that Trump is being framed by federal investigators, as Giuliani did Wednesday, serves to preemptively delegitimize those findings in the public eye.
Since Mueller was appointed in May 2017, his team has charged 19 people, including four Trump associates and several Russians. Three of the four Trump associates — former campaign advisors George Papadopoulos and Rick Gates, and former national security advisor Michael Flynn — have pleaded guilty to lying to investigators.
Former Trump campaign manager Paul Manafort is fighting the charges against him, which include money laundering, illegal foreign lobbying, bank fraud and tax evasion, all unrelated to Russian meddling.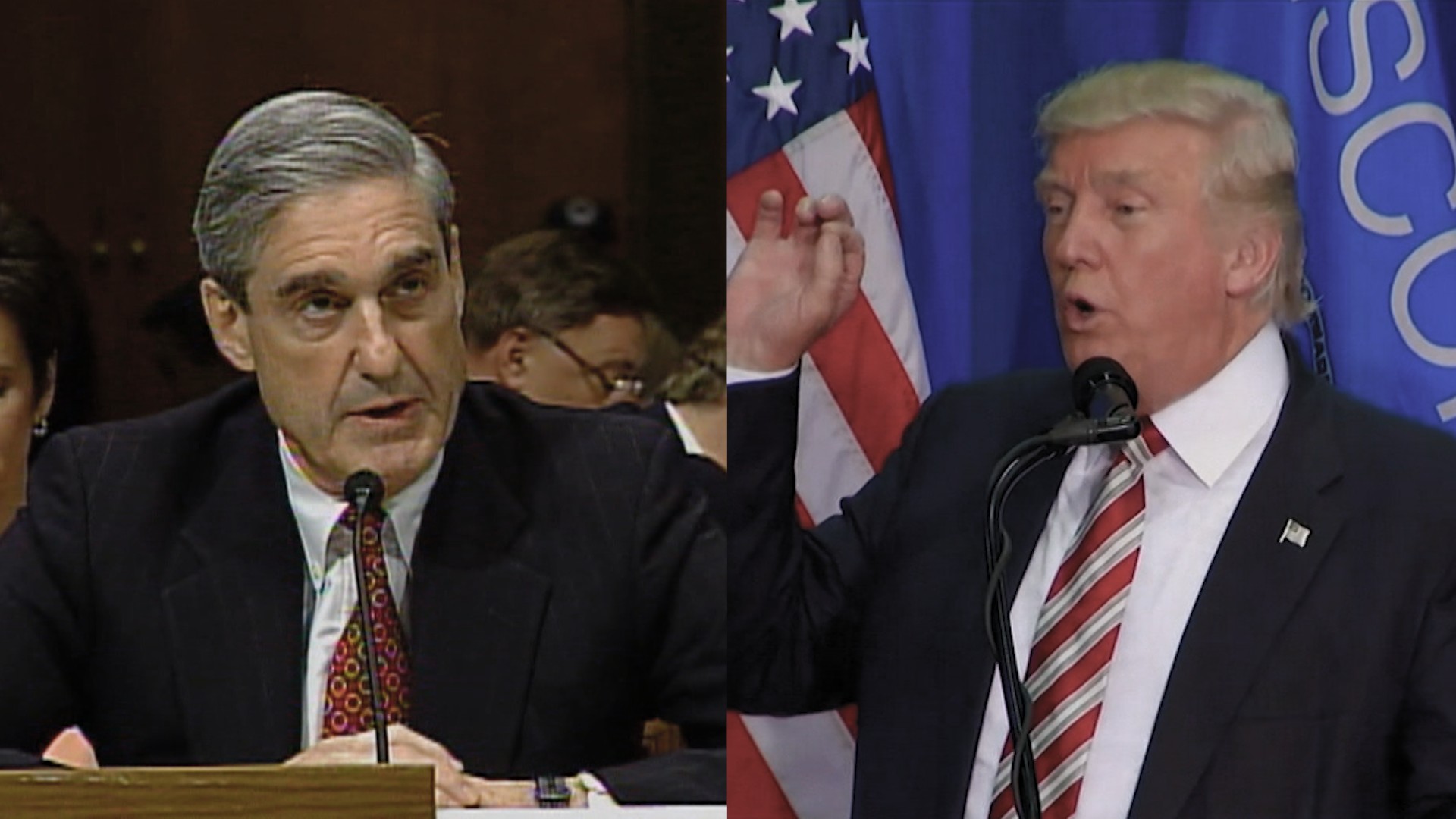 Cover image: Rudy Giuliani, former New York City mayor and current lawyer for U.S. President Donald Trump, speaks to members of the media during a White House Sports and Fitness Day at the South Lawn of the White House May 30, 2018 in Washington, DC. (Photo by Alex Wong/Getty Images)