via The Onion
On Monday, as the United States celebrated moving its Israeli embassy from Tel Aviv to Jerusalem, thousands of Palestinian protesters were shot by the Israel Defense Forces (IDF) at the border fence separating Israel and Gaza. At least 60 Palestinians died as a result, and the seemingly never-ending conflict between Israel and Palestine was once again at the top of the international news. On May 16, the front page of the New York Times displayed a poignant image of the Gaza landscape, the sky a striking yellow with blue smoke surrounding the border fence. Beneath, the headline read, "Israelis Reflect: 'I Hope at Least That Each Bullet Was Justified.'"
Supporters of Palestinians were outraged. "Even as #Palestinians are massacred NYTimes finds a way to humanize the #Israelis," James J. Zogby, the founder of the Arab American Institute, wrote on Twitter. "Completely disgusting," commented Jacobin's Alex Press. "The NYT soft on the criminal Israeli shooters and has no heart for Palestinian victims in Gaza," another Twitter user remarked.
Meanwhile, on The Onion, the nation's other paper of record, this was the headline:
"IDF Soldier Recounts Harrowing, Heroic War Story Of Killing 8-Month-Old Child."
This was a shockingly brutal joke, but it fits with the satirical website's tone when it comes to Israel. In April, The Onion published "Teen On Birthright Trip Hadn't Expected To See So Many Dead Palestinians." On May 10, as the conflict between Israel and Iran heated up, the paper wrote a story headlined "Netanyahu Begins Calling For Israeli Return To Ancient Homeland Of Iran," presumably a follow up to its May 1 article, "Netanyahu Provides Stunning New Evidence That Iranians Planned Sacking Of Babylon In 539 B.C."
For the left, which is often frustrated by the pro-Israel tone of mainstream media coverage of the region, The Onion's stance feels like a small win. "The Onion's scathing, relentless mockery of Israeli propaganda reflects a radical shift in US political discourse," journalist Glenn Greenwald of the Intercept explained in an email. "Even as recently as ten years ago, it was only a small fringe willing to denounce Israeli aggression, militarism and increasing devotion to apartheid."
Noah Kulwin, a senior editor at Jewish Currents (who formerly worked at VICE News), had a more terse response when I messaged him: "It's funny," he said.
---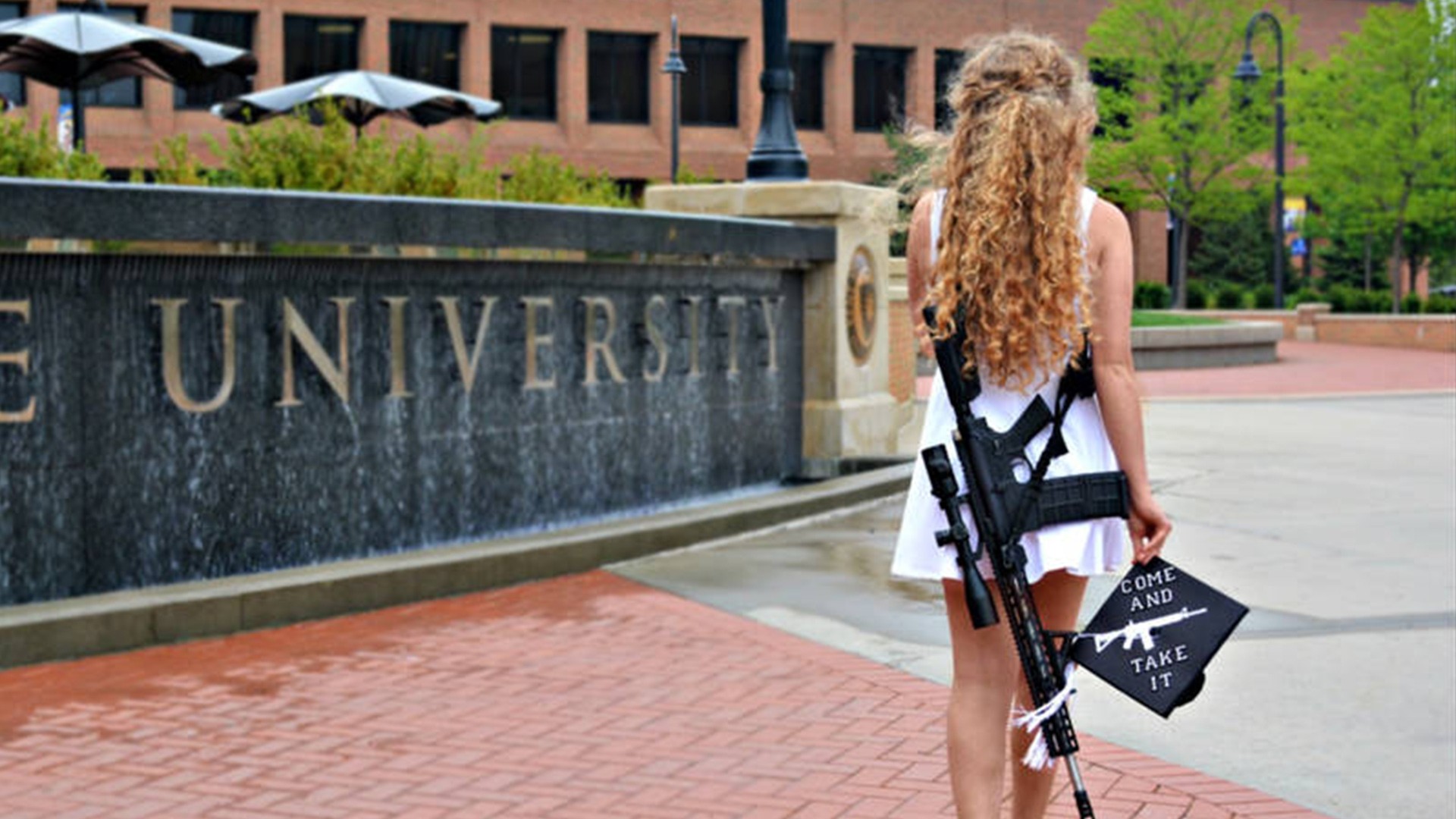 ---
The Onion has generally leaned left, but its Israel-based satire hasn't always taken sides so dramatically. In 2015, it released a video guide to the conflict, which, as the opening voice-over informs, is meant to provide the viewer "with the knowledge to land yourself in an extremely uncomfortable conversation at a party with a very opinionated acquaintance." The root of Israel-Palestine issue, the video explains, "began in the devastating wake of the violence in World War II, when international leaders came to the sudden realization that the world no longer had a nonstop, carnage-filled conflict with which to entertain itself."
Avid readers of The Onion and its offshoots—Clickhole, Patriothole, and Resistancehole—expect the satirical newspaper to darkly joke about politics, but its Israel coverage, especially contrasted with the mainstream media's framing of the conflict, strikes a different tone than their usual hijinks. (The Onion declined to give comment for this story.)
Some on the left take these jokes very seriously: "While media critics have blasted U.S. media for using their reporting to whitewash and otherwise sanitize by deflection and word choice what human rights groups say are Israeli war crimes," Jon Queally wrote on Common Dreams, "The Onion's approach goes to the heart of the issue by obliterating the logic that unarmed protesters demanding an end to their own subjugation should be met with deadly force or somehow deserve to be killed."
Queally's sentiment was echoed by Sean McElwee, a writer, progressive activist, and VICE contributor, who told me in an email, "The Onion says what basically no other publication in the US dares, which is the deaths of people who are not American should weigh as heavily on our consciousness as Americans. I'm genuinely surprised they haven't been drone-striked by the CIA and I'm reasonably certain that 25 years from now we'll learn the FBI has a file on every one of their writers."
"Humor is a powerful way for us to sometimes talk about the most complex issues out there," the activist and writer Shaun King explained. "I am glad that The Onion is leading with very biting satire, but it's outrageous that they are pretty much standing alone in the mainstream media space with their critiques of Israel—which is greatly disappointing."
But for Israel supporters, The Onion's Israel coverage seems downright sinister. "Israel's enemies have used disinformation as a weapon of war," David Frum, a senior editor at the Atlantic and one of the country's most prominent never-Trump conservatives, explained. "Forty-eight hours after the May 16 battle, for example, Hamas now acknowledges that 50 of the 62 killed were its own gunmen. But truth is always slower than falsehood, because truth catches the facts."
The way Frum sees it, in our current social media dystopia that is fueled by half-truths and straight up lies, "We are all vulnerable to weaponized falsehoods that exploit our prejudices."
"We are all called to be responsible with the amazing communication power that smartphones place in our hands, and calling ourselves 'comedians' does not exempt us from that duty," Frum added. He doesn't see the assertion that Israel gunned down peaceful protesters as any different from the false stories shared during the 2016 election, like the claim that Hillary Clinton has Parkinson's disease or that the pope endorsed Donald Trump. The Onion's Israel coverage, Frum told me, doesn't "become any less false when shared with a smirk or a snicker rather than the talking head's face of feigned concern."
But one person's propagandist is another person's truth-teller. "The internet, and social media in particular, has made it impossible for Israel to maintain its stranglehold over information," Greenwald told me. "Israeli propaganda has collapsed, and its mask has fallen." In his view, "[Israeli Prime Minister Benjamin] Netanyahu single-handedly destroying support for Israel as a bipartisan policy by openly aligning with the Republicans against Obama" was one of the biggest political mistakes of the last several decades.
As a result, Greenwald said, there is now a space "to talk about Israel as what it really is rather than the fairy tales we were forced for so long to recite. The Onion has rested comfortably in that space with its Israel satire."
Sign up for our newsletter to get the best of VICE delivered to your inbox daily.