Before he was Donald Trump's campaign manager, Paul Manafort was best known as a master strategist for some of the world's most notorious dictators. But it was his turn resuscitating the career of once-disgraced Ukrainian politician Viktor Yanukovych that earned him the reputation as a political genius.
After devising a plan that won Yanukovych Ukraine's presidency, an emboldened Manafort turned his attention to another herculean effort: repairing Ukraine's foreign affairs and reputation abroad. And to do it he allegedly organized a shadowy network of former European politicians, dubbed the Hapsburg Group.
That plot, and that group, are now at the root of his current legal trouble with Special Counsel Robert Mueller. The former FBI head has accused Manafort of failing to register as a paid agent of a foreign government, while effectively promoting Ukraine's interests in Washington. And more recently, he's accused Manafort of trying to get those who knew about the Hapsburg Group to mislead investigators about its mission.
Now, Manafort's fate hinges on the details of what he and the Hapsburg Group were really up to, and how far they went in polishing up Ukraine's image abroad.
As Manafort heads to court Friday, the judge overseeing the trial has told Mueller it's time to disclose the identities of the members behind the elaborate scheme.
"It was a Yanukovych front"
After Yanukovych's shocking comeback victory in 2010, Manafort set about rounding up "a group of former senior European politicians to take positions favorable to Ukraine, including by lobbying in the United States," according to Mueller's team.
Yanukovych might've won the presidency, but he still had a massive image problem, thanks in large part to the fact his primary opponent, Yulia Tymoshenko, was thrown into jail shortly after his victory.
In stepped Manafort, who impressed upon Yanukovych the value of improving ties with Europe, says Oleg Voloshyn, a former spokesman for Yanukovych's foreign ministry.
"The imprisonment of Tymoshenko, which was really a terrible idea, ruined everything that Paul was building up," Voloshyn told VICE News. "And then the whole diplomacy was around mitigating that crisis."
According to Mueller's filings, Manafort and his longtime sidekick, Rick Gates, then swung into action to protect Ukraine's reputation.
They hired a U.S. law firm called Skadden to write a report justifying the jailing of Tymoshenko, and funneled $4 million through offshore accounts to Skadden and others to pay it, according to court filings.
Mueller's investigation also indicates that another organization with a benign sounding name was then set up in Belgium to further smooth out damaged relations with the West: The European Centre for a Modern Ukraine.
The Centre hired U.S. lobbying firms Mercury LLC and Podesta Group, which have acknowledged connecting top former European politicians with Washington on behalf of the government of Ukraine — but denied knowing Manafort was behind the Centre.
READ: Paul Manafort, a mysterious Russian jet, and a secret meeting
Despite the elaborate facade, the "European Centre" has long been seen as a sham, according to the American lawyer for Tymoshenko who filed a lawsuit against Manafort and others in New York in the midst of all this turmoil.
"It was a Yanukovych front," the lawyer, Kenneth McCallion, told VICE News. "I'm not sure there was even that much subterfuge involved when they set it up."
So far, three high profile former European politicians have been identified in federal filings as taking part in the "European Centre's" lobbying efforts: former Austrian Chancellor Alfred Gusenbauer, former Polish President Aleksander Kwaśniewski, and former Italian Prime Minister Romano Prodi.
On Wednesday, Mueller's team made a rare slip when it briefly revealed the names of some more suspected participants in Manafort's scheme.
The now redacted document alleges that a former Wall Street Journal reporter named Alan Friedman sent Manafort a memo in 2012 proposing "a small chorus of high-level European third-party endorsers and politically credible friends who can act informally and without a formal government relationship between now and the end of the year."
Friedman wrote that he'd already spoken to Gusenbauer about the plan — and that Gusenbauer was game.
"Alfred Gusenbauer is willing to be discreet," Friedman wrote. "In a just concluded telephone conversation today, he understood completely and embraced the idea of what he called 'underground commenting."'
READ: Manafort tried to Whatsapp his way out of a foreign lobbying violation
Gusenbauer allegedly asked for 30,000 euros a month.
The former Austrian chancellor, according to Friedman's memo, also suggested a list of other names that might join the squad, including Belgian judge Jean-Paul Moerman, former German official Bodo Hombach, former senior EU and NATO official Javier Solana, and former French Prime Minister Alain Juppé.
It's still not clear whether any of them actually got involved, however.
Gusenbauer, for his part, has confirmed he worked for "The Centre," but denied knowingly working for Manafort. Earlier this year he told the BBC: "I was not aware of the fact Mr. Manafort was financing this activity and of course I was also not connected to his activities within the Ukraine."
Prodi recently told The New York Times that he worked with Gusenbauer to try to bring Ukraine and Europe closer, but said the money Gusenbauer paid him didn't come, to his knowledge, from Manafort.
The Hapsburg Group, and other elements of the alleged influence campaign, are now at the core of Mueller's legal assault on Trump's embattled ex-campaign chief — because while running a influence campaign directed at Washington on behalf of a foreign power isn't necessarily against the law, failing to register it with the U.S. government is.
U.S. law requires lobbyists for foreign governments to declare themselves, which Mueller says Manafort failed to do. Manafort has also been accused of failing to pay taxes on the millions he earned in the process.
READ: Manafort's indictment is killing D.C.'s secret lobbying business
Last Friday, Mueller accused Manafort and his longtime aide, Konstantin Kilimnik, of reaching out to Friedman, and another operative during the investigation and telling them to mislead investigators into thinking that the group was only focused on Europe.
Ironically, as Mueller pursues Manafort's legal woes as part of his broader mandate of unearthing possible ties between the Trump campaign and Russia, the work of the Hapsburg Group, which predates the 2016 campaign, was actually focused on improving Ukraine's ties with the West, said Voloshyn.
"After he helped them win elections, Paul earned so much trust from Yanukvoych, and the decision-makers in the Party of Regions, that they looked at him as something of a wizard," Voloshyn told VICE News. "Initially, they listened to almost everything he advised. And he said, 'You can't just be friends with Russia. You want to have good relations with the West.'"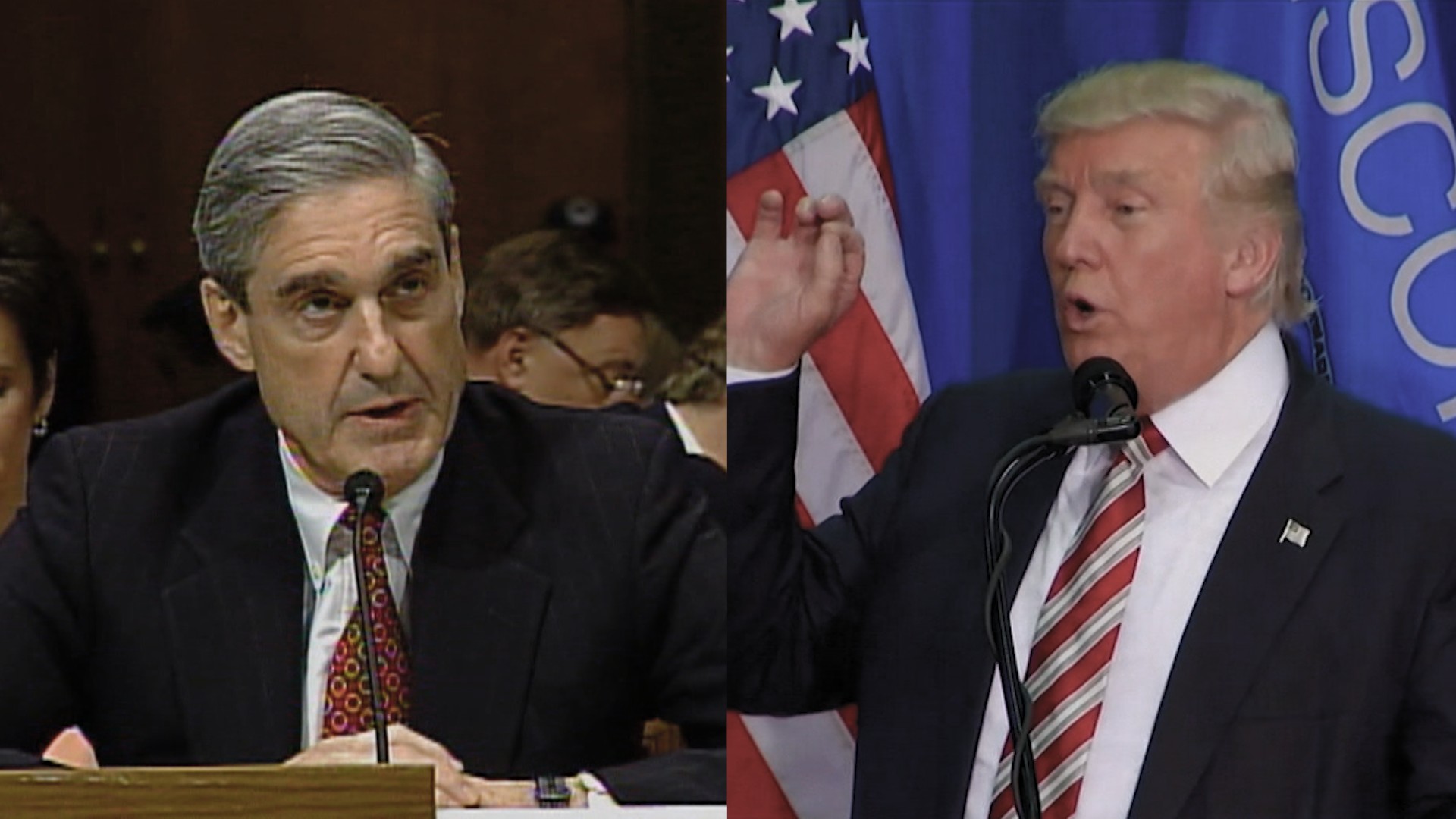 Cover image: Paul Manafort, President Donald Trump's former campaign chairman, leaves the federal courthouse in Washington, Wednesday, April 4, 2018. (AP Photo/Andrew Harnik)