Buddy, the dog star of Air Bud, with his owner Kevin DiCicco. Photo by Acey Harper/The LIFE Images Collection/Getty Images
One grim inevitability of our fame-obsessed culture is that one day all of our idols will die. And as their bodies pile up, the world will become one big celebrity boneyard.
And not just the humans. Toto is buried in LA's Hollywood Forever Cemetery. Keiko from Free Willy is decomposing off the coast of Norway. Harambe was donated to science. Air Bud is… huh. Where's Air Bud's grave?
A search on findagrave.com offers few details. The site—essentially a big database of gravesite locations—has an active community, with users regularly uploading photos of graves to the service, like a goth Instagram.
Air Bud's page on the site features his black and white headshot. Users have posted over a thousand tribute comments, mostly small GIFs featuring images of puppies and rainbows. One user, named Pieter, has logged six comments in the last year. Under "burial location," the page says, "Cremated, ashes given to family or friend, specifically: Ashes are buried in an undisclosed area by his owner."
The location of Air Bud's grave is important. After all, you can tell a lot about a society by how it honors its fallen heroes. Did he get only a crummy cement plaque? An elaborate tomb filled with valuable trinkets and comical booby-traps? Was he covertly rolled off a military ship into the Arabian Sea?
---
For those unfamiliar, Air Bud is a 1997 kids' movie about a golden retriever who can play basketball. It was made as a platform to showcase the skills of a dog called Buddy, who could actually sink baskets.
It isn't the first movie to portray an animal playing a sport. There's a whole genre of such films. Others include Bonzo Goes To College (1952), in which a chimp plays golf and football; Gus (1976) in which a mule from Yugoslavia plays football, Matilda (1978) in which a Kangaroo boxes, and Ed (1996) in which a monkey plays baseball.
Air Bud is by far the most successful film in the genre, making $27 million box office against a $3 million budget. And it remains relevant in pop culture; in recent years, a line from the film—"ain't nothin' in the rulebook that says a dog can't play basketball"—became a meme, getting an XKCD reference and its own TV Tropes page.
(I reached out to numerous NBA refs to attempt to fact check whether there is anything in the rulebook that says a dog can't play basketball, but none of them answered. So I looked at the official NBA rules, and there is indeed nothing in the rulebook about dogs. So, as long as Buddy followed all the other regulations, it's conceivable he could ball.)
The movie kicked off a fourteen-film franchise, including four "official" Air Bud films, focusing on the dog's role in various other sports (football, soccer, baseball, and volleyball), and additional "Air Buddies" spin-off films in which Air Bud's children (Buddy fucks) get into all sorts of crazy hijinks, eventually rocketing off into space.
It could be argued that none of the subsequent films in the franchise are canon. For one, they use digital effects to show the dogs playing sports, and they don't star the original Buddy; all of the sequels were released after Buddy's 1998 death.
---
I started my search for Buddy's grave on Google Street View. My initial guess was that the ashes were buried on the property of Kevin DiCicco, the man who rescued and trained Buddy.
I found what I believed to be DiCicco's address via an old real estate listing for a plot of land outside of San Diego.
I zoomed around in 3D view. The property has a football field and a basketball court. This seemed promising, the ideal location for training a new line of Air Buds. But stoned internet sleuthing can only take one so far. I couldn't spot any obvious dog graves.
---
The appearance of Air Bud is nearly as mysterious as the location of his remains. DiCicco was hiking in northern California when Buddy suddenly walked out of the woods, hungry and disheveled. After taking him home to San Diego, DiCicco decided to do what anyone else would: teach him basketball.
On August 21, 1990, after months of training, Air Bud sank his first shot. It should be noted that he only played basketball in a technical sense. That is to say, his central skill was shooting—though it's kind of a stretch to call it that. The move went something like this: (1) A ball was passed to Buddy at the appropriate speed/trajectory (2) he "bumped" it with his nose and (3) the ball bounced off the backboard into the hoop. He was not able to dribble or aim or pass or play defense, and doesn't appear to have understood the overall objective of the game.
Which isn't to say the trick was unimpressive. It definitely isn't easy to perform. You try standing on your knees below a regulation-sized rim, and clunking a basketball into it using only your big dumb head with any kind of proficiency. Besides, how many other basketball-playing dogs have you witnessed in your lifetime?
DiCicco rented a video camera, filmed Buddy completing his trick, and mailed two copies of the footage to the Late Show with David Letterman and America's Funniest Home Videos. Both shows booked him.
The trick was a hit. DiCicco started getting offers to have Buddy to appear at NBA halftime shows, in marketing stunts for Pedigree dog food and Big Dogs clothing, and on Full House. DiCicco was eventually able to leverage this fame into a film deal with Disney, resulting in Air Bud.
Unfortunately, Buddy didn't have much time to enjoy his success. According to a book about him that DiCicco wrote, in late 1997, he developed a limp in his right hind leg, and a vet diagnosed him with synovial cell sarcoma. He had his leg amputated, and began undergoing chemotherapy treatments. After that, his decline was swift. In 1998, while taping a segment for Access Hollywood with his Air Bud co-star, Kevin Zegers, Buddy had a seizure, defecating and urinating on himself. It's not clear if Access Hollywood caught it on film, but it's possible that, like Brandon Lee's death footage or the rumored racist Trump Apprentice tapes, it's still locked in a studio vault somewhere. The cancer had spread to Buddy's brain, and he was left blind in one eye. According to DiCicco's book, a skittish Disney was no longer interested in having Buddy help promote their hit film, as they feared the dog's brush with mortality might traumatize children. DiCicco began planning his own sequel film, which he described to Entertainment Weekly as a "cross between Ferris Bueller and Home Alone" and would potentially star Pamela Anderson. It was never made.
Over the next few months, Buddy's symptoms worsened as the cancer spread to his lungs. While picking up some new puppies in Cleveland, DiCicco got a late night phone call from his dogsitter back west: Air Bud had died.
---
After fruitlessly searching far and wide for contact details, I was eventually put in touch with DiCicco by a friend of mine who'd heard from him after writing a piece about Air Bud last year. I was nervous. It's uncomfortable to call up a stranger and ask them where they buried their dead dog.
But that's what I did. DiCicco told me that, after Buddy died, he had a falling out with Disney. He didn't want to go into detail about the litigation—which concerned who created the Air Bud character—but ultimately he had nothing to do with the sequels. This includes the direct-to-DVD sequel Snow Buddies, during the filming of which five puppies died.
---
Watch: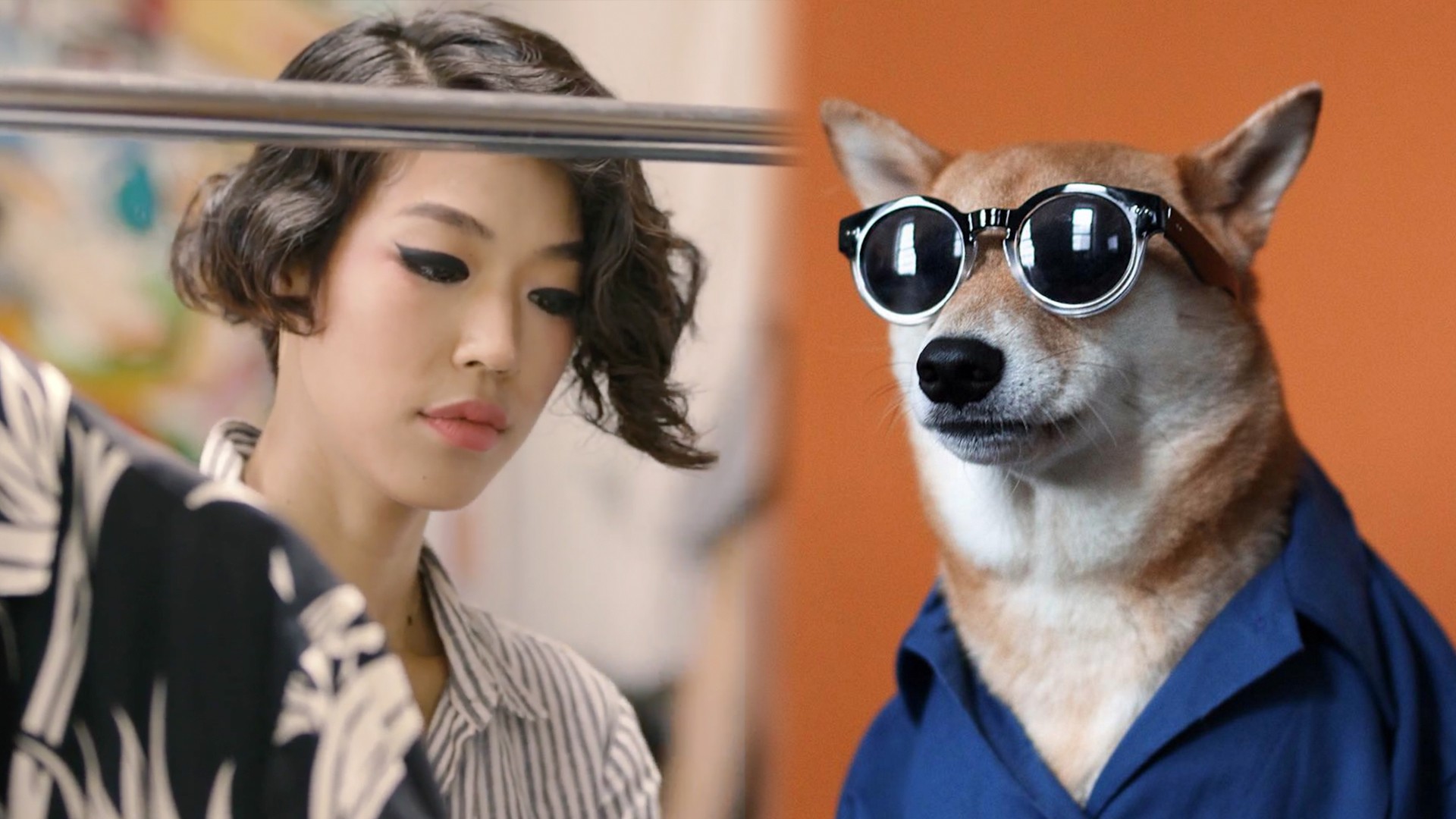 DiCicco sounded tired when talking about the Air Bud experience, and said he wanted to move on. "We've already done everything we can with it," he said. "There's nothing left." He's working on a program outside of the Air Bud brand, that teaches shelter dogs various sports, the idea being that learning a skill like basketball might make the otherwise unwanted dogs more appealing, and help get them adopted. He's been pitching the concept as a reality show or a potential brand tie-in with a pet store.
DiCicco also froze eleven vials of Buddy's semen. There are still a couple vials of Air Bud cum left, stored in a freezer at the International Canine Semen Bank (Dicicco said Buddy has posthumously fathered three litters of puppies).
After Buddy passed, DiCicco planned on taking his remains to Northern California. "I was going to bury him at my cabin, where he came from." Unfortunately, the timing didn't work out. It was in the middle of winter, and there was too much snow on the ground. "I mentally wasn't prepared for that."
DiCicco no longer owns the land I'd been trying to find on Street View—which he calls "Buddy Farm." I asked if that was where they spread his ashes. "No, we did not do that there," he said, "that was more of a beach thing, but that's something I don't really make public."
I tried to ask him the location several times, but he'd only give me vague answers, then change the subject. He talked about his dream of one day buying Buddy Farm back (if he can get his shelter dog training concept off the ground), about maybe one day opening an Air Bud museum ("we have all this memorabilia…"), and about the complications of getting Buddy a star on the Walk of Fame (though he definitely deserves one).
Eventually, he told me he'd spread the ashes on Pacific Beach in San Diego, but wouldn't be more specific. It wasn't an exact location, but it was good enough. I started to feel cruel for asking. He was obviously still affected by the death of Buddy. Who isn't?
We might never know the exact location of Air Bud's tomb. Maybe that's okay. Heroes are more than their corporeal forms. Their myths live on long after their withered bodies are covered in topsoil. Still, I like to think that after his ashes were spread on that beach—wherever it was—they made their way into the air and sea, and now Air Bud is a part of us all.
Follow Joe Veix on Twitter.