Photo via City of Seattle
Last summer, Nike SB and TransWorld SKATEboarding put on a contest encouraging skaters across the country to build DIY spots in their cities. They gave 14 skate shops $500 Home Depot gift cards toward the project and told them to get creative. When Seattle's 35th North owner Tony Croghan agreed to participate in the contest, he was excited to help promote his local skate scene. Little did he know the video his shop submitted would lead to a six-figure lawsuit from the city that could ultimately put him out of business. [Disclosure: Croghan and I are friends, and I have been a customer of 35th North for years.] Three days before the video was due, the project Croghan had settled on fell through, leaving him squarely in the lurch. Until, that is, a group of local skaters known for building weird skate obstacles stopped by the shop. Croghan figured they could use the gift card to maybe build some benches with transition.
Instead, the skaters built a 15' x 15' bowl overnight on a tiny urban island using nothing but a canoe, tarps, and hand tools. The skaters involved in the bowl refused to comment for this story for fear of worsening their legal troubles. But other local skaters familiar with the project say they left to build the bowl the same night they got the gift card, hauling the concrete out via canoe in the wee hours. They then retired to Beth's, a locally famous 24-hour cafe right by the lake, where they drew up the plans using crayons and the backs of coloring sheets. Later, as the Seattle workforce donned their Fitbits and did laps around the popular jogging path that girds the lake, the crew mixed concrete in tarps, pouring in lake water and swinging the tarps back and forth like hammocks to make the proper slurry. Eventually, on a little patch of dirt, they poured that mix into a mold made of wooden stakes and masonite sheets, yielding a rough but serviceable freestanding bowl, complete with a little hip.
"The logistics of getting the material out there and mixing the concrete, I was very impressed," said Micah Shapiro, lead designer for Grindline, a world-renowned skatepark construction firm based in Seattle. "Concrete's heavy. Floating it out there, and how they mixed it using tarps, I was very impressed by that and the effort they went through to make it happen."
That effort did not go unnoticed, and 35th North was named one of the contest's three winners. Soon after the announcement was made online, a concerned citizen sent the video to the Seattle Parks Department, according to spokeswoman Rachel Schulkin. After viewing the video, Parks asked the police to investigate, with Schulkin telling the Seattle Times last July that the damage was "significant enough" to warrant it.
As a result of that investigation, Nike SB stripped the crew of their win. In a statement sent to Seattle Times, Nike wrote that they "do not condone the creation of skate spots where they are not permitted by law. TransWorld reviewed the entry, and it will be expelled as it broke the contest rules." Neither Transworld nor Nike responded to a request for comment for this article.
Though it might not be in line with the build-it-anywhere, skate-or-die vibe that the contest's promo video sought to capture, there were, of course, rules, and they prohibited any entry that "infringes or violates any law or regulation."
On top of the disqualification, last month the City of Seattle announced a civil suit against the skate shop, as well as the 20 unidentified John and Jane Does it suspects of building the bowl. The city's announcement said that they would seek damages "in the low six figures."
The charging documents allege that "35th North was involved in, authorized, funded, ratified, and/or induced the construction of the Skatepark." Croghan said he had no idea the bowl was being built, and that neither he nor his employees participated in the actual construction, only submitting the video entry to Nike after it was complete.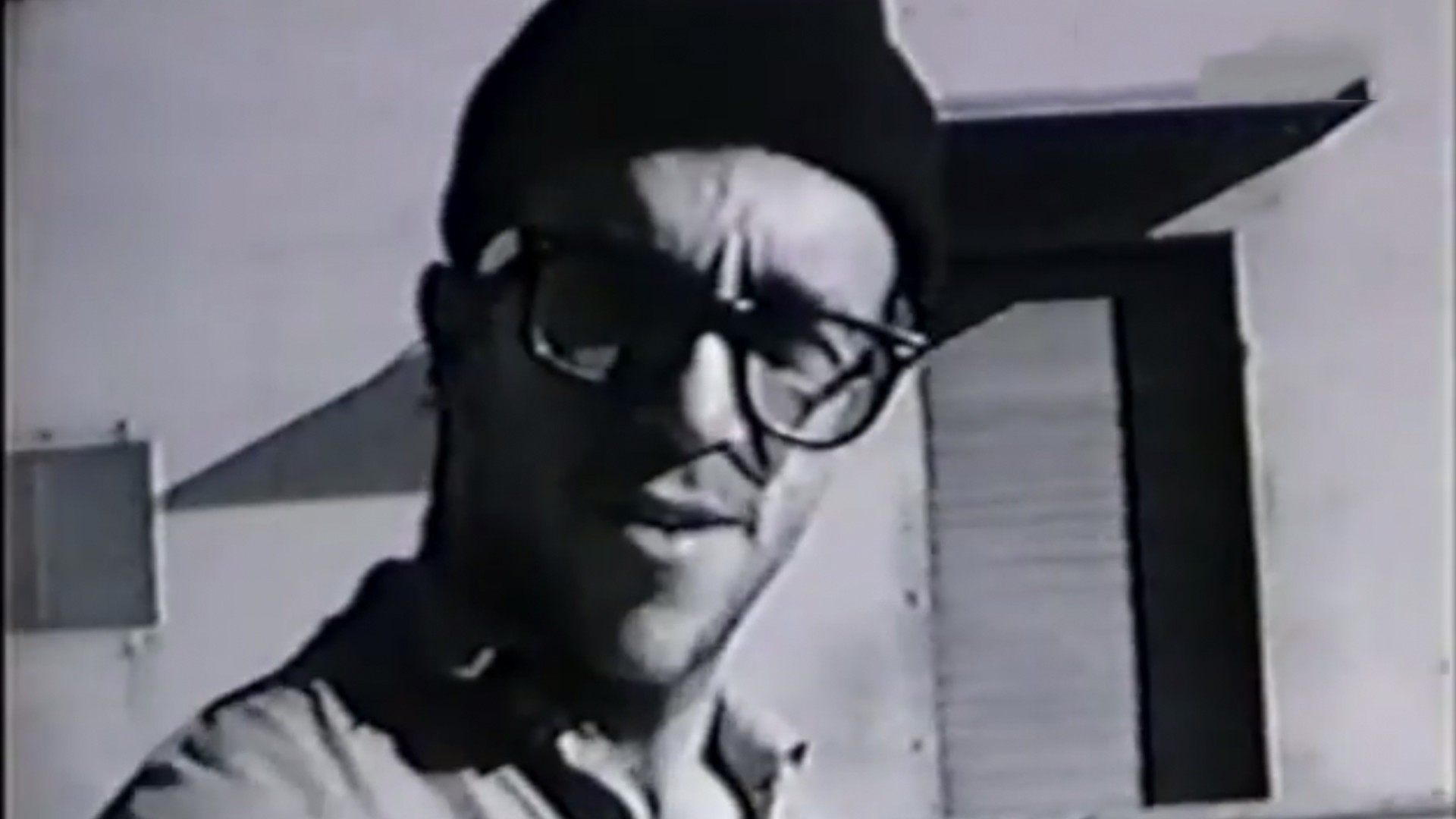 "I would understand if this case was based on removal of this very small structure," he said. "…But it's nine counts of things. It's aggressive. In the claim, there are weeds that they blame on this structure, that they say grew because of it." The city claims that the defendants "cut down one or more trees and destroyed vegetation." That's particularly frustrating to Croghan, as he says the tree fell of its own volition about a month after the bowl was built. He now feels like he's being taken to the cleaners rather than asked to pay for cleanup.
The City Attorney's office declined to comment on the case, but Schulkin, the Park's spokeswoman, confirmed that the Parks Department is including more than just the cost of removing the bowl in its estimated damages, noting that the island had been in need of restoration for some time before the bowl's construction. YouTube videos show makeshift homeless encampments on the island, and it is widely known as a haven for ambitious high school keggers.
"It's kind of a two-for," Schulkin said. "We're doing some additional restoration work, but we're also doing baseline remediation work to get it back to what it was. Our Parks crews decided that we might as well engage in restoration work as well." The cost of simply removing the bowl came to about $7,000, she estimated, but the cost of the additional restoration work will be about $25,000. Add on legal expenses and consider the fact that the city is asking for treble damages, which they're entitled to under Washington State law, and that's how you end up at a six-figure number.
However, it also represents almost guaranteed bankruptcy for the skate shop. Even a settlement for a lower amount is likely to shutter the business, Croghan said, admitting that, "If someone came in and stole $20,000 from us right now, we'd be done."
And he's not exactly in a position to make up the difference himself. After 20 years of running the skate shop, he notes, he still pays himself something in the arena of $50,000 a year. (The Department of Housing and Urban Development considers anything below $72,000 to be "low-income" for a single-person household in Seattle.) Instead of living on Capitol Hill, the hip urban neighborhood where the skate shop is located, he takes the bus in from faraway West Seattle, where he splits rent on a small house with his girlfriend.
Schulkin acknowledged that the suit was seeking a hefty sum, but said that the city was taking a tough stance on damage to public land in the wake of a recent scandal involving wealthy private homeowners who cut down trees on public property to improve their views.
"In Seattle there's quite a culture of caring about public land," she said. "So people kind of expect that people are held accountable for this."
Croghan contends that his motivation for being in the contest had everything to do with promoting the local skate scene and nothing to do with profiting off public lands.
"I think they're out of touch with the realities of being a small business," he said. "Even if I was not a skate shop, there are small businesses struggling all over the place that are valuable to this community. But a skate shop, on top of being a small business, is not a business where decisions are made for profit. You make decisions to represent a community."
Indeed, while skate shops are nominally for-profit businesses, they often double as de facto community centers, providing a physical space for skaters to throw video premieres, hang their art, host visiting pros, and generally hang around and shoot the shit.
Tony Vitello, president of Thrasher magazine and a long-time fan of 35th North, told VICE the shop has done a particularly good job of that.
"Obviously I have a very biased opinion," he admitted. "Not only have I been friends with Tony for a long time, but I also think his shop is one of the best skate shops around, anywhere in the world. For a number of reasons, but one of them is the sense of community that he's built in Seattle and skateboarding."
That, Croghan said, is why it's particularly galling that the city seems dead set on shutting them down.
"I feel deeply disrespected by the city I grew up in," he said. "I have owned a local business for almost 20 years—half my life—and was apparently not worthy of one phone call or email from the city before they filed this. I feel as if I am not looked at as a business owner and member of the business community for some reason. It's crushing. It really is."
Losing the skate shop, Vitello said, would be a real loss for the city, noting that Seattle, like San Francisco, has struggled to maintain its cultural identity in the face of dizzying, tech-driven growth.
"Both cities are really suffering from an identity crisis right now," he said. "I don't think fundamentally that the city actually values places like 35th North. A lot of the city's history has become an afterthought. Not that 35th North or even a company like Thrasher are very old, but they're very much a part of the fabric of their cities, and something that I think are of major cultural importance."
That's something, he warned, that can't be easily replaced.
"You can build a million coffee shops in any city, but a skate shop is a pretty unique institution."
Follow Thobias on Twitter.