(L) Photo
via
the State of California Department of Justice. (R) Photo by Craig Sjodin/ABC via Getty Images.
Those of us who have been guiltily spending our Monday evenings watching a 36-year-old man woo women with wrestling matches and dog shows on the Bachelor will recognize Bekah M., a contestant who's quickly become a fan favorite. You might remember watching her suffer through this cringe-worthy mess a few episodes back:
Anyway, it looks like while the show was filming, someone who looks an awful lot like the contestant from Fresno wound up on the California Department of Justice's list of missing people from Humboldt County.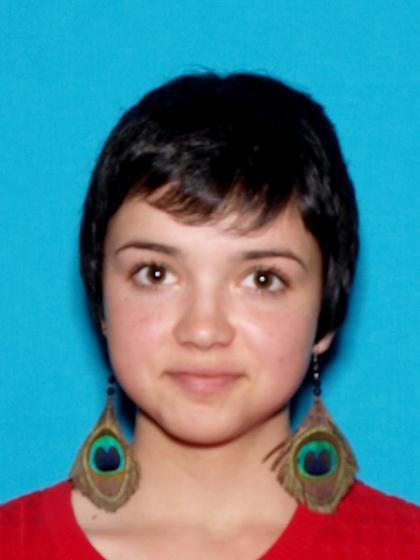 It wasn't until the North Coast Journal ran a story about the 35 people currently missing from the county that a Bachelor viewer wrote in to say the woman, Rebekah Helena Martinez, might not actually be missing, but just competing for love on the show alongside a bunch of other women.
After the paper notified the Humboldt County sheriff's office, a public information officer was able to confirm that Martinez and Bachelor contestant Bekah M. were in fact the same person. The officer, Samantha Karges, told the Coast Journal that Martinez had been reported missing on November 18 by her mother, who said she hadn't heard from her daughter since November 12 after she reportedly went "to Humboldt County to work on a marijuana farm."
"I just got off the phone with Rebekah," Karges said Thursday. "She is in fact the same person. She has been removed from [the Missing and Unidentified Persons Unit]."
It's worth pointing out that the show started filming shortly before Martinez was reported missing—September 20, according to Us Weekly—and contestants aren't always given full access to their phones or social media when they're on the show.
But according to PEOPLE, it sounds like Martinez was actually headed to work on a pot farm in the area, likely after filming the show, and just had bad cell service. When a deputy wasn't able to contact her after her mother reported her missing, she remained on the Missing Persons list.
"All of these farms are out in the hills, so they're in a place where there's no cell service. Oftentimes people will come up here and they won't come back," Karges told PEOPLE. "It's actually a huge problem here, so I'm sure that her mother had a legitimate concern."
Whatever the case, it looks like Martinez is alive and well—if just slightly horrified by the whole situation.
Sign up for our newsletter to get the best of VICE delivered to your inbox daily.
Follow Lauren Messman on Twitter.