Changing the narrative: Trailblazer Danica Roem just made history by becoming the first out trans candidate to win the Virginia House Primary. She bested three other would-be delegates to receive the nomination for the Democratic Party, but the hard work is only just beginning. Roem's opponent is Republican incumbent Bob Marshall who has represented the Virginia House of Delegates' 13th District for 25 years.
Marshall has focused the majority of his platform on anti-LGBTQ issues, including mandating bathroom bills and forcing teachers to out trans students to their families. Marshall has led various homophobic and regressive campaigns such as blocking a gay lawyer from becoming a judge, saying gay people shouldn't serve in the military because they might have HIV, and opposing women's reproductive rights.
On the other hand, Roem is fighting for legitimate causes like jobs, education and transportation. Voting is in November and a lot is weighing on this election. Virginia voters: it's on you.
Down the drain: The water crisis in Flint, Michigan still has not been resolved, but residents are getting one step closer to justice. On Wednesday, five state officials were charged with involuntary manslaughter related to the deaths of 12 people who died from drinking lead contaminated city water and the coverup that followed. In May of this year, residents of Flint reached a settlement in federal court that will replace the lead pipes used in the city within the next three years. Although this is a major victory, the water in Flint is still not drinkable. Here's how you can help people Flint get access to clean water now.
---
Check out some more video from VICE: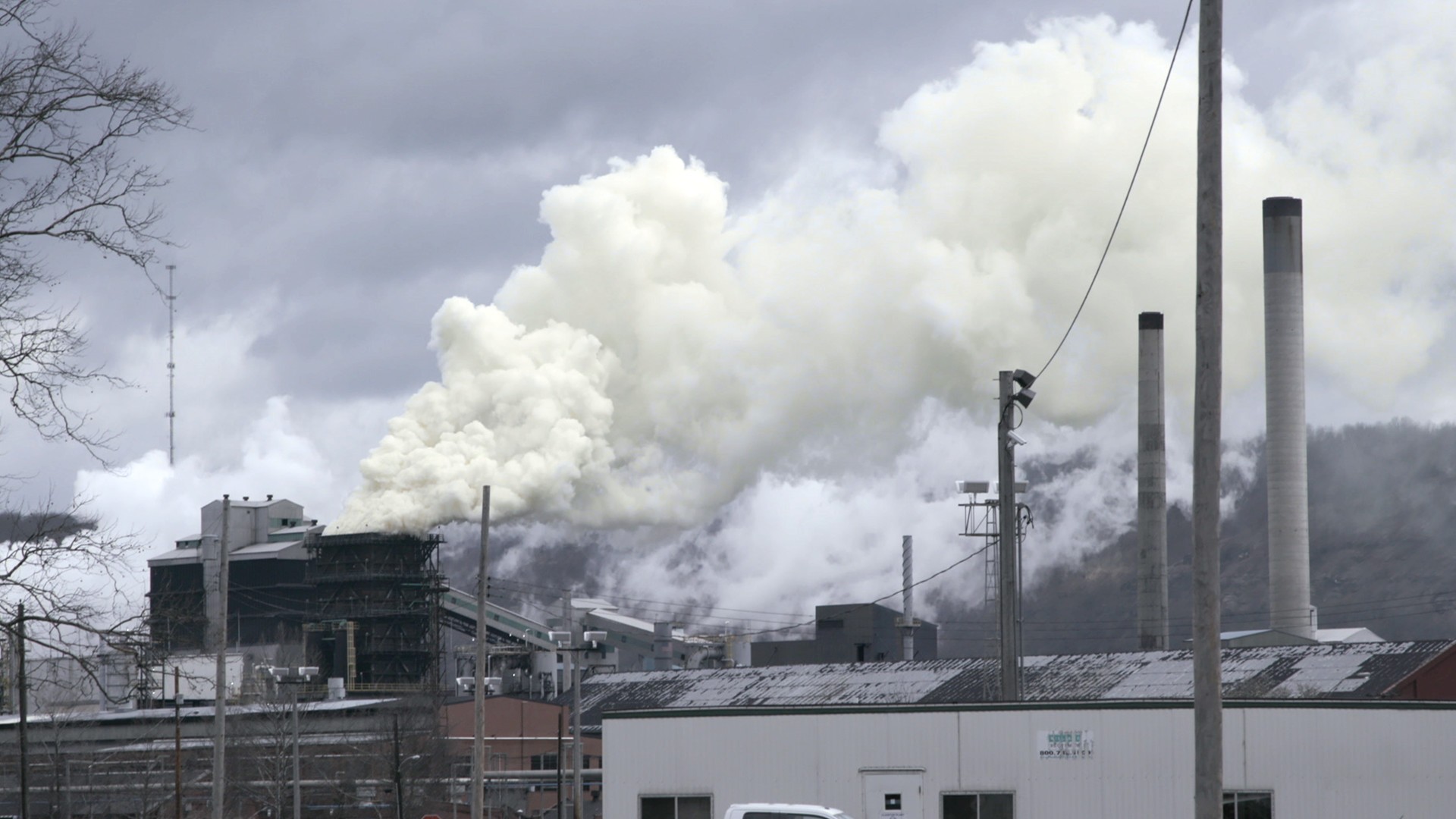 ---
Behind closed doors: Senate Republicans are doing their best to fuck over healthcare affordability for the American people without anyone finding out about it. A small clique of party insiders will most likely vote before July 4 on a bill that would repeal and replace Obamacare. These masterminds are plotting changes that could affect coverage for up to 24 million people. The optics are already bad, but it's what the public isn't seeing that has us more concerned. The masterminds behind this new bill aren't holding hearings about what they have planned or asking for counter perspectives from pro-Obamacare lawmakers, which makes this new bill all the more sinister. It's a shady attempt to rush the process while avoiding any backlash from critics. In contrast, back in 2010 the Democrats asked for tons of input from the healthcare industry and compromised with Republicans on amendments to the bill. Rather than having full transparency from Capitol Hill, we're learning about the bill through insider leaks. If this bill is anything like the disaster that House Republicans orchestrated, which even President Trump called mean, then we all have to worry.
Tensions reach their peak: On Tuesday, a gunman attacked Republican members of Congress during a congressional baseball practice in Alexandria, VA. Six people were injured, including House Majority Whip Steve Scalise, who suffered a gunshot to the hip. Scalise is currently in recovery but still in critical condition. Police identified the shooter as James Hodgkinson, a 66-year old man from Belleville, Illinois. Hodgkinson was armed with a semi-automatic rifle and fired several rounds from behind one of the baseball field dugouts. Local police arrived and killed Hodgkinson in exchange of gunfire. Hodgkinson considered himself a Bernie Sanders supporter, which has some Republicans alleging the shooting was politically motivated and that the Left's hostile anti-Trump rhetoric emboldened Hodgkinson's act of violence. Senator Sanders immediately condemned the shooting in the strongest possible terms. It is clear that people are frustrated with the political system, but this type violence is awful in so many ways. Many are drawing parallels between lack of adequate mental health services, and trend of many mass shooters to domestic violence.
Facepalm: if you hadn't heard, there's a badass group of teens and children who are suing the federal government over climate change and the case is on its way to trial soon. In a modern day David versus Goliath battle, these kids are taking on the establishment and it has the Trump administration shook. Although the lawsuit was originally filed in August 2015 when President Obama was in office, Trump has now inherited the burden. Given Trump's actions against the environment, the plaintiffs have an even stronger case, which is probably why the White House filed a notice for an appeal last week so there wouldn't be a trial. A federal judge said absolutely not. Now the Trump administration filed another appeal to the first judge's decision. We're waiting for the court's next move, but it's clear that justice cannot be stopped.
Peace love and protest: This year marks the 50th anniversary of the Summer of Love, which was a cultural revolution of sex, drugs and politics that gave life to the hippie movement. Thousands of young free-thinking idealists flocked to San Francisco in 1967 to find other like minded people who were pro-civil rights and opposed to both the Vietnam War and societal convention. The mass migration brought national attention to the counterculture wave of hemp-toting, "love not war" espousing, tie-dye wearing radicals. It was the dawning of youth rebellion, and half a century later we're seeing that same spirit of youth activism alive in millennials but with fewer beads and fringe vests. Many of the things that the flower children from the Summer of Love advocated for, such as the environment and both gender and sexual equality, are hot-button issues that have our generation taking to the streets in the age of Trump
Lend a helping hand: Residents who lived in a 24-story high-rise in West London are coping with loss after a massive fire engulfed the building yesterday. Police have reported that at least 12 people have died and there are 78 people who have been treated at hospitals. The cause of the fire is still unknown. Those who survived are in desperate need of help. The organization Family Action has a charity to set up housing for people displaced by the fire. Also, the Evening Standard Dispossessed Fund has created a donation system to offer financial support in the wake of the tragedy. For locals, the British Red Cross is accepting food, clothes and water donations to assist those affected.