Photo by Amy Drucker via Stocksy
Yesterday, Texas Gov. Greg Abbott signed into law an extreme, sweeping anti-abortion bill with several onerous provisions, including effectively banning abortions after the first trimester and mandating burial or cremation services for fetuses. Senate Bill 8 also prohibits the sale of fetal tissue, as well as what anti-choice activists call "partial-birth abortions"—despite the fact that both of these things are already illegal. It will take effect in September.
What's most concerning to reproductive rights advocates—and what will hit Texas women the hardest—is the ban of a procedure called dilation and evacuation (D&E), which is commonly used during the second trimester. D&E is a safe and effective method of termination—even WebMD says so—but the language in SB8 paints quite a horrifying image, side-stepping medical terminology completely and calling the procedure a "dismemberment abortion." The only circumstance in which a woman would be able to obtain a D&E procedure is if she has a medical emergency—not even if she's the victim of rape or incest.
Read more: Fetus Funerals: The Dystopian New Turn in the Fight Against Abortion Rights
"The only alternatives to D&E are making a woman go through labor and deliver the fetus or going under the knife for a procedure similar to a hysterectomy — both procedures that abortion doctors say are incredibly risky and expensive," the San Antonio Current reports.
To be clear, if a woman does undergo a D&E after SB8 goes into effect, she won't be prosecuted. Instead, the physician who performed the procedure would be held criminally liable.
The law also mandates that abortion remains be buried or cremated instead of discarded as medical waste. Other states, such as Louisiana and Indiana, have tried to enact this same provision, but were blocked by courts. In fact, the same thing happened in Texas earlier this year, after the state's Health and Human Services Commission also tried to install a fetal burial rule.
According to the Texas Association of Obstetricians and Gynecologists, there is no public health benefit to burying or cremating fetal tissue. In a letter to the Texas Department of State Health Services, the organization wrote, "Mandating that fetal tissue at any point in gestation be collected for cremation or interment could become a cruel mandate on a woman who is experiencing the grief and trauma of losing a very wanted pregnancy."
---
Watch: Wendy Davis on the Fight for Abortion Rights in Texas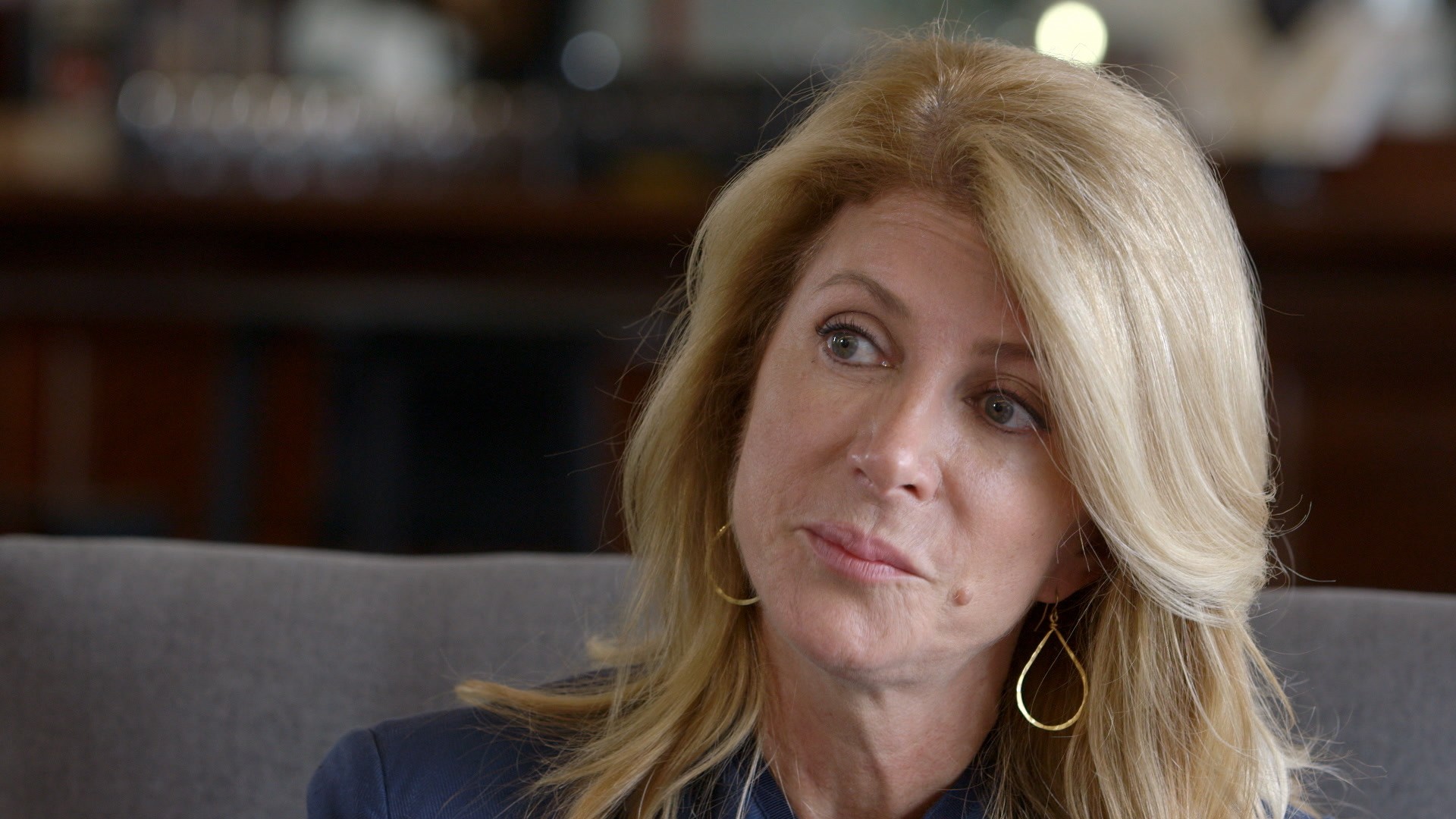 ---
Of course, Texas has a long history of trying to pass draconian legislation that targets women seeking to make their own choices about their bodies. Last year, the Supreme Court struck down 2013's House Bill 2 (HB2), a draconian measure that required abortion clinics to become outfitted as surgical centers and providers to have admitting privileges at a nearby hospital, and subsequently forced over half the clinics in the state to close. SB8 is the most pointed attack on reproductive rights since HB2; in a statement, Heather Busby, executive director at NARAL Pro-Choice Texas, decried the its passage as an act that shows "complete disregard for previous court rulings, including last year's Supreme Court decision reaffirming the right to an abortion."
Nikki Madsen is the executive director of Abortion Care Network. She tells Broadly that the women who are going to be hit the hardest by SB8 are those with the fewest resources. "We're likely to see enormous financial and logistical hardships for women with low incomes, women of color, young people, and anyone who lives near one of the 20 clinics that were forced to close by Texas's own HB2 TRAP law," she says.
"Politicians have no business legislating medical decisions," she continues. "The independent abortion care providers we work with in Texas provide expert medical care, and they treat their patients with compassion and dignity. That's more than we can say for anti-choice politicians in Texas."
But it appears Gov. Abbott isn't quite finished throwing his punches. Yesterday he hosted a press conference to announce his plans to hold a special legislative session next month. The agenda includes yet another item relating to abortion: According to Texas Public Radio, "Abbott also said he wants the Legislature to pick up a bill that would prohibit state and local governments from spending public money on abortions, prohibit private insurance companies from covering legal abortion procedures, and add more reporting requirements for abortion providers."